About This Award
Global Finance is among the world's leading resources for news and information on Sustainable Finance, and the Sustainable Finance Awards present a definitive look at the banks and organizations that are setting the agenda and breaking new ground for this rapidly growing sector.
The Sustainable Finance Awards recognize global and regional leadership in funding initiatives designed to mitigate the negative impacts of climate change and help build a more sustainable future for humanity.
The editors name honorees across multiple global and regional categories as well as in more than 50 countries, territories and districts.
Recognition is given for leadership in sustainability financing overall, community support, transparency, infrastructure and project financing, and emerging-markets sustainability funding. Awards will also be given for excellence in lending and bond issues. Honorees will be chosen globally and in the following regions: Africa, Asia-Pacific, Central & Eastern Europe, Latin America, the Middle East, North America and Western Europe. Winners are also be chosen across a select group of countries. Entries are required for consideration in the Global and Regional categories. Entries are strongly suggested but not required for the country awards.
Global Finance's awards and recognition programs are the trusted standard of excellence for the financial industry. They are backed by a 37-year history of editorial accuracy and integrity. Global Finance's corporate and financial audience relies on these awards because they are credible, reliable and have stood the test of time.
Winners are published in the March print and digital editions as well as online at GFMag.com.
Winning organizations are celebrated at Global Finance's Investment Banks and Sustainable Finance Awards Ceremony in London.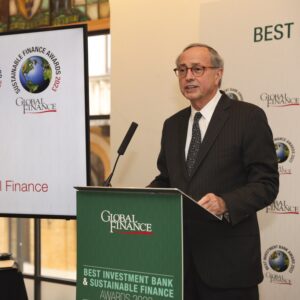 Global Finance Founder and Editorial Director Joseph Giarraputo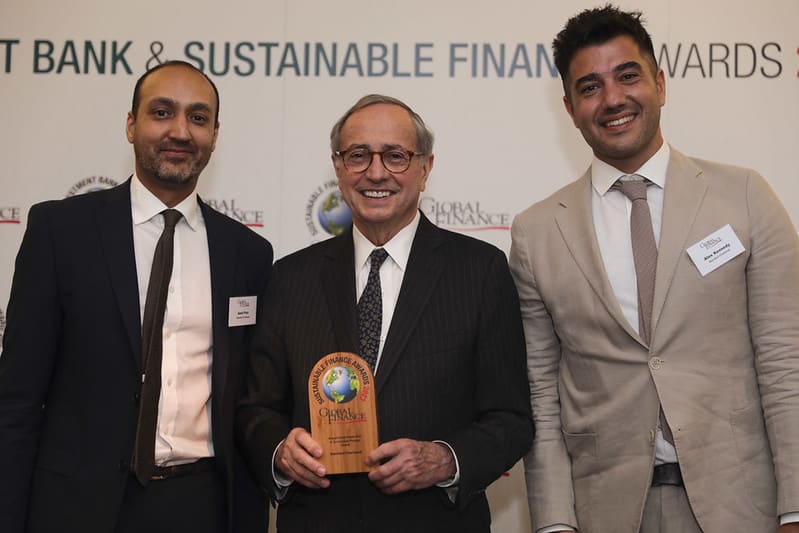 "*" indicates required fields