Global News and Insight For Corporate Finance Professionals
Global Finance is the world's leading corporate finance publication. For 37 years, it has been an agenda-setting source of news, data and analysis for the world's most influential financial executives.
Global Finance's coverage helped pioneer and define the concept of globalization. The publication's editorial content continues to evolve and Global Finance is among the world's leading resources on Sustainable Finance, Corporate Banking and Financial Innovation.
With a BPA audited print circulation of 50,000 readers in 193 countries, more than 228,000 monthly visitors to GFMag.com and an email audience of nearly 35,000 recipients, Global Finance reaches senior financial officers responsible for making investment and strategic business decisions at multinational companies and financial institutions around the world.
Please complete and submit the form below to receive Global Finance's Media Planner. Thank you for your interest in Global Finance.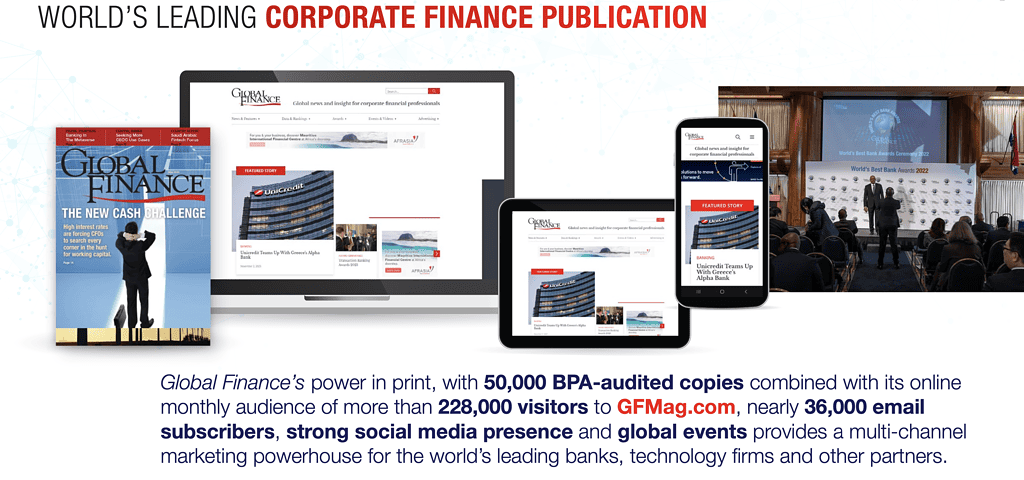 Media Planner Request Form