Includes Qatar real Gross Domestic Product growth rate, with latest forecasts and historical data, GDP per capita, GDP composition and breakdown by sector.
Includes forecasts and historical data for Qatar's real Gross Domestic Product growth rate, GDP per capita, GDP composition by sector, debt-to-GDP ratio and more, as well as information on trade, banking and financial sector leadership. Updated October 2023
Qatar GDP Yields Great Wealth
One of the world's wealthiest nations thanks to its vast deposits of natural gas and oil, Qatar boasts one of the highest per capita incomes globally. In line with the National Vision 2030's initiative of broadening the economic base, the government has successfully encouraged private investment across sectors ranging from tourism and infrastructure, to financial services and information and communications technology. Up to 100% foreign ownership of businesses in most sectors is allowed. However, reservations among foreign investors persist. Qatar ranks low on gender equality and female participation in the labor force, rigid cultural norms are broadly implemented, and employment rules are strictly regulated.
Browse additional economic indicators and data sets below to learn more about Qatar's economic outlook, finance sector and international trade performance. Each year, Global Finance editors identify Qatar's safest bank, and recognize the best banks in a range of categories, including Best Foreign Exchange, Best Trade & Supply Chain Finance, Best Private Banking and more.
For more on Qatar's best banks, click here.
GDP & Economic Information
Macroeconomy & Sovereign Data
Type of Government
Constitutional monarchy
Capital
Doha
Sovereign Ratings
S&P AA
Moody's Aa3
Fitch AA-
Total Population
2.6 million


Median Age
33.8
Adult Per Capita Income (PPP)
USD 118,305
Total GDP (PPP)
USD 268 billion
Banking & Finance
| | |
| --- | --- |
| Central Bank | Central Bank of Qatar |
| Currency | Qatari rial (QAR) |
| International Reserves | USD 66.7 billion |
| Stock Exchange | Qatar Stock Exchange (QSE) |
Total Exports
USD 37 billion (2022)

Leading Exports
Natural gas
Crude petroleum
Refined petroleum
Ethylene polymers
Fertilizers
Total Imports
USD 133 billion (2022)


Leading Imports
Aircraft
Gas turbines
Cars
Jewelry
Iron piping


Central Bank Governor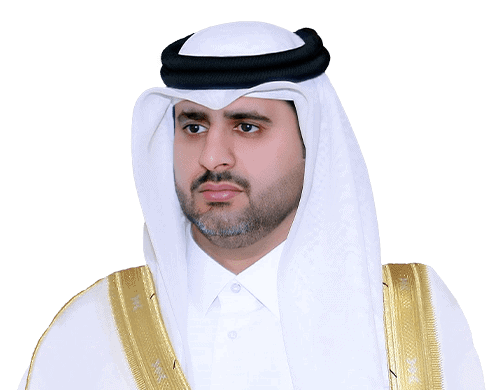 Qatar: Leading Companies and Major Trade Partners
Leading Companies
Qatar National Bank
Industries Qatar
Ooredoo Q.P.S.C
Qatar Petroleum
Qatar Airways
Al Jazeera Media Network
Major Trade Partners – Import
China
United States
India
Germany
United Kingdom
Major Trade Partners – Export
China
Japan
India
South Korea
Singapore
Qatar GDP and economic growth

Global Finance Rankings & Awards
---
Data Sources:
IMF World Economic Outlook
UN World Population Prospects
World Inequality Report
S&P Global Ratings
Moody's
Fitch Ratings
IMF Direction of Trade Statistics (DOTS)
UN Conference on Trade and Development (UNCTAD)
CIA The World Factbook
World Bank's World Integrated Trade Solution
Forbes Global 2000