Open banking and real-time payments are changing the market. Banks hope a wave of acquisitions and partnerships will keep them competitive.

A revolution is sweeping the payments market, as the increasing commoditization of payment processing forces incumbents to adapt and redefine their roles. This year is already seeing a wave of megamergers. First came Fiserv's $22 billion takeover of First Data in January, followed in March by FIS's acquisition of Worldpay for $35 billion; and in May, Global Payments agreed to purchase Total System Services, a payment services firm, in a $21.5 billion deal.
Big credit card companies are repositioning themselves to address the looming threat to their business. In December, Visa acquired Earthport, a cross-border payments company, for £247 million ($321.45 million). More recently Mastercard, which had withdrawn from bidding against Visa for Earthport, acquired the global cross-border money-transfer provider Transfast (terms undisclosed), which works with both peer-to-peer (P2P) and business-to-business (B2B) payments.
New services are being launched as well. In June, Visa introduced Visa B2B Connect, a blockchain-based payment service that bypasses the correspondent banking network.
"One of the key pillars of Visa's core strategy is to enable new payment flows for our clients and their customers, eliminating pain points associated with current banking processes," says Kevin Phalen, global head of Visa Business Solutions. "Visa B2B Connect represents a noncard, cross-border B2B payments network, serving financial institutions and their corporate clients who need a fast, simple and secure way to send and receive high-value international B2B payments, directly from the originating bank to the recipient bank."
Visa also recently launched b.yond, a new financial innovation platform, in collaboration with a consortium of payment companies including Global Processing Services, Pannovate, Cornercard, Modulr, AllPay, MeaWallet and W2 Global.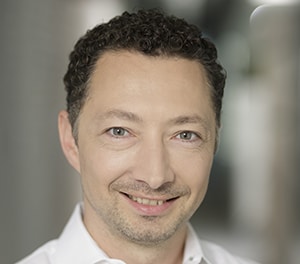 Shiliashki, PayU: We'd rather partner with thebest-in-class for a particular product or solution ormarket than have to go build it ourselves.
Changing the Marketplace
These big mergers and acquisitions are solely about scale and volume, however, says Jerry Norton, head of global banking at CGI, a Montreal-headquartered IT consultancy. "Open banking and real-time payments are changing the marketplace," he argues. "When you've got a global set of real-time payment systems that are all pretty similar and potentially interconnected, it will allow you to move money from bank accounts around the world in seconds."
"These megamergers are responding to the fact that a global network of interconnected real-time systems, where transaction costs are overwhelmingly cheaper and open banking allows anybody to initiate the payment, will bring in innovative companies working on top of that network, who don't need card companies or acquirers," Norton points out. "Innovation will come with the services provided on top of payments, not the payments processing itself. The market is polarizing into those who actually process underlying transactions and those who are putting value-added services on top."
Many banks are still trying to figure how they want to play with the disruptors, says Robert Mancini, payments solutions principal, Americas, at Finastra. "We've seen the banks in the US, for example, come out with Zelle, which is a P2P payment infrastructure" that allows users to send money to each other using just an email address or mobile phone number.
"That really competes with some of these solutions," says Mancini. "So the question is, how do the banks strategically want to position themselves? Do they want to have a full suite of capabilities, where the end user can leverage Facebook or Apple or another bank? Do they try for all of the above, or a combination of the above? We're still on the battlefield, and I think the banks are trying to figure out how to make sure they are still not only relevant, but central to the whole customer experience."
Norton cites NatWest's recent launch of Tyl, a merchant-acquiring service developed in partnership with Pollinate International and with First Data as payments processor, as a good example to show how banks can add value. Tyl enables NatWest to reenter the merchant-acquiring market—not to compete with WorldPay but to serve small businesses.
"Rather than processing just the payment from a merchant," Norton says, "NatWest could look at the merchant cash flow; and if they know that, historically, this much [cash is needed] on a Friday but not on a Monday, they could work with their merchants to provide a very short-term loan to bridge that gap—and charge interest on it."
The Power of Partnerships
This unbundling of the value chain means that collaboration is becoming increasingly important. Banks that used to do everything are instead acting as a hub for services provided by others.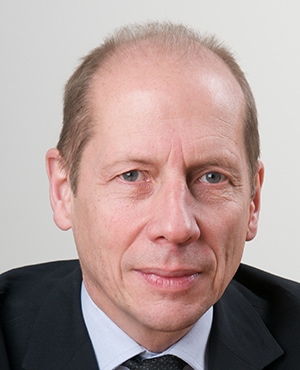 Norton, CGI: The market is polarizing into those who actually process underlying transactions and those who are putting value-added services on top.best-in-class for a particular product or solution ormarket than have to go build it ourselves.
"There are a lot of very strong leading financial institutions out there," says Mancini. "But there are also over 10,000 fintechs providing an array of financial services and solutions to a variety of segments within the banking industry, whether it's for retail, small businesses, commercial or corporate customers."
"So when you look at this and ask, how [can the leading financial institutions] leverage that strength in the marketplace? I think collaboration and open architecture to enable these players to work together to develop innovation and remove friction in the marketplace is definitely the best approach," Mancini adds.
Last year, PayU, a service provider for online payments mainly focusing on e-commerce payments in high-growth markets, including India, Central and Eastern Europe, Turkey, Africa and Latin America, acquired Israeli payments-technology platform ZOOZ. Initially, ZOOZ had provided the technology layer that sits atop all of PayU's platforms. This acts as a flexible, smart switch between payment providers and payment options for merchants, which enables PayU to match not only local payment preferences but also the requirements of cross-border merchants.
Mario Shiliashki, head of global payments at PayU, says partnerships are the best way to serve the global world of payments. "The drive for partnerships removes friction," he says. "We'd rather partner with the best-in-class for a particular product or solution or market than go build it ourselves. If it works well and is available, then we can either invest into it or buy it."
Partners are also crucial to the success of Visa B2B Connect. "To date, we have announced two key integration partners, Bottomline and FIS, that are enabling their clients to transact on Visa B2B Connect," says Phalen. "Partners like these help us scale our business and bring new experiences to life. We are going to continue to partner with organizations around the world to make Visa B2B Connect accessible to more financial institutions."
Open banking and open application programming interface infrastructures will allow financial institutions to bring many more solutions to market for their customers, more rapidly and with lower risks. This, they hope, will improve the end users' experience by helping them develop better solutions with less friction.
"Partnerships in the past were more bespoke and bilateral, if somewhat limited in terms, and this just adds risk to any changes that come in the marketplace," Mancini argues. "I think as you look at players today, if they're able to have a broader distribution of their solutions across a broader customer base, it derisks a business case significantly and allows them to be more successful."