Smaller banks must rely on agility to be competitive against their larger, but slower-moving, rivals when it comes to implementing digital measures and rolling out new products
---
---
David v. Goliath, redux
While Tier 1 and Tier 2 banks have the budgets, staff and big transformation strategies to help drive their digital endeavors, Tier 3 and Tier 4 banks have to rely on ingenuity and an agile approach to innovation.
Thankfully, agility is a key component of digitalization so, in some respects, smaller banks have an advantage over behemoth banks. "There is a distinct, different working mode," says Celent senior analyst Michael Fitzgerald, who argues that many bigger banks have opened up digital-only arms because they find they can't really experiment within their current structure. "In a typical bank setup, one sits in cubes and waits for the next email before taking action," Fitzgerald explains. "While some banks might find this dynamic and agile enough, it doesn't allow for the amount of communication, interaction and response-time that a more open environment does."
Our Banks of Distinction don't have big budgets, but they have all delivered enviable innovations due to their agile development of new products and services. In Europe, we selected three consumer banks: Hellenic Bank of Cyprus, Banco BPI of Portugal and Turkey's Türkiye Bankas.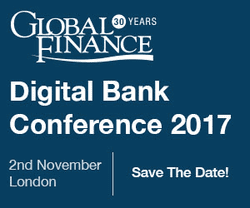 Hellenic Bank recently released a groundbreaking mobile banking app after just six months of development and delivered an open banking platform implementation in just nine months with a suite of six application programming interfaces that are compliant with the EU's Payment Services Directive, known as PSD2. Many larger banks with much greater resources would envy this time to market.
Natasha Kyprianides, group head of digital banking and innovation at Hellenic Bank, says it is important to add an integrated customer experience layer over legacy back end systems. "This layer should go across all customer facing digital and even physical channels," she says. "It's all about designing the correct architecture so that you can build once and reuse that effort across all channels."
Other consumer banks selected for distinction awards include Kazakhstan's Altyn Bank JSC, NDB Bank of Sri Lanka, Bank of Georgia, Israel Discount Bank and First Bank of Nigeria.
Chuma Ezirim, group head of ebusiness at FirstBank Nigeria, says FirstBank strives every day to maintain its position as the largest and most valuable banking brand in Nigeria: "Our focus is to build on our bold footprints in the payments landscape by fully digitizing the customer experience through agile technology infrastructure."
Corporate/institutional banks selected for distinction awards include ING Bank Slaski in Poland, Colombia's Bancolombia, Kuwait Ahli United Bank and Portugal's Banco BPI. Banco BPI created a "digital transformation factory" that is reshaping its main business interactions using a structured, efficient and repeatable process. "Using agile design methodologies, the transformation is organized in omnichannel business moments that define the experience to be delivered," says Francisco Manuel Barbeira, BPI head of digital transformation, IT and operations. One innovation that emerged from this process is BPI GoBanking. This award-winning tool for financial advisers combines the speed of a low-code platform with advanced mobile app development and biometrics, and is being used by 700 advisers.
Such collaboration provides all banks opportunities to offer new tech-driven products and services to their customers, and the ones showing the most agility will continue to shine.