At Global Finance magazine's annual foreign-exchange awards event, industry stars reflected on the regulatory impacts and technological advances that are changing the market.
London's historic RSA House played host to a lively international crowd of leading foreign-exchange professionals, as they gathered for the World's Best Foreign Exchange Providers and Corporate FX Awards 2018, now in its 18th year.
The exclusive awards dinner opened with a keynote from David Lough, the former private banker and author of No More Champagne: Churchill and His Money, a narrative of the finances of Britain's wartime leader Winston Churchill.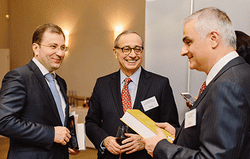 Lough entertained the gathering with an amusing account of Churchill's financial misadventures as a gambler, entrepreneur and serial risk taker. During a three-course meal enjoyed in the iconic Great Room, surrounded by artist James Barry's 18th-century mural "Progress of Human Knowledge and Culture," the attendees got the chance to reflect on the risks and challenges their industry faces in the 21st century.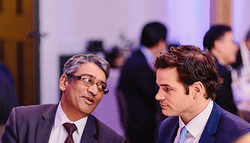 Inevitably, regulation was high on the agenda for discussion, specifically the Markets in Financial Instruments Directive II (MiFID II), the new European legislation that will take effect in January.
The new rules will force an unprecedented level of transparency on details of where and how foreign-exchange providers execute their trades.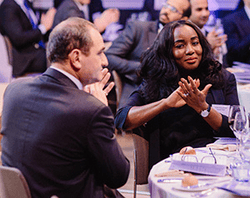 Gian Marco Salcioli, head of FX sales at Banca IMI, the investment bank of Intesa Sanpaolo Group, picked up the country award for Italy. He was relatively sanguine about the prospect of more regulatory oversight.
"Next year, MiFID II will bring massive change and a massive opportunity. I have the feeling that many in the market will see their margins put under pressure," he said. "So the market is likely to divide between investment banks with economies of scale and commercial banks with the capability to serve clients locally and resist the market."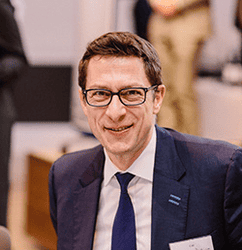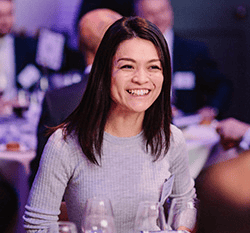 The impact of this particular piece of regulation is not a concern for just the foreign-exchange providers with a European focus.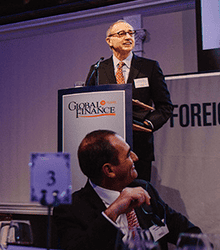 Luis Martins, global head of foreign exchange at BBVA, which picked up the country award for Spain and the regional award for Latin America, as well as an award for Best Foreign Exchange Research and Analysis—Forecasts, emphasized the impact of MiFID II beyond EU borders.
"Even for banks outside Europe, the impact of the regulation implementation on more-developed markets is reaching emerging markets," he said. "The trend for more transparency is here to stay."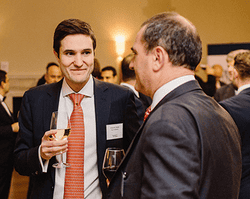 Another issue Martins was keen to highlight in the context of his firm's Latin America regional award was increasing demand for locally based providers over global generic forex providers.
"Following the crisis, several banks have been divesting from some regions, and that has opened the space for regional banks that have boots on the ground."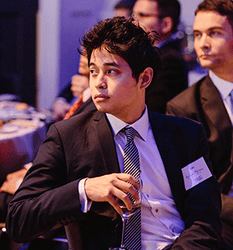 This sentiment was echoed by Robert de Gidlow, sales director of client solutions at Standard Bank, which picked up the regional award for Africa. "We are an African bank, and it's the local knowledge that gives us an edge," he said.
"The primary challenge for corporates, or anybody dealing in Africa, is access to hard currency. Hard-currency liquidity is very hard to come by, and that is a primary issue for clients."
Technology platforms—and the transparency they can offer—were another big focus for attendees. This was particularly so for the most prolific winner of the evening: Citi.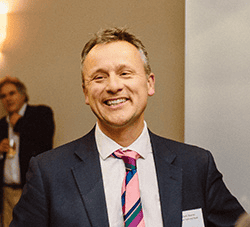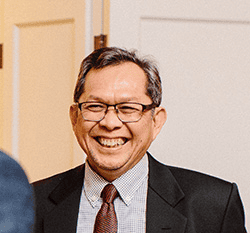 The global bank saw its team pick up two country awards (US and Uruguay), Best Global Foreign Exchange Bank and two awards in the trading-technology category: Best Platform for Corporations (CitiFX Pulse) and Best Big-Picture View of Positions (Citi Velocity's Command Centre).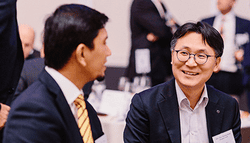 "Our firm has been hugely focused on technology and making sure clients can access our services in a seamless fashion, regardless of where they are," said Yi Hahn Chin, regional head of EMEA eFX Solutions at Citi.
"I am a big believer that the world is moving toward a platformless environment. The last decade or so was the decade of platforms; in the next 10 years we will see a world of connectivity."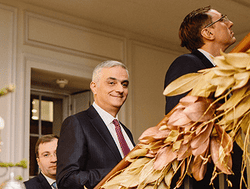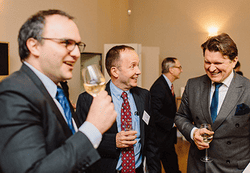 When the event moved on to after-dinner drinks, the discussion moved to topics external to foreign exchange, particularly Britain's exit from Europe. The event, after all, was in London and coincided with a week of fraught negotiations in Brussels.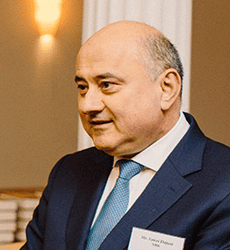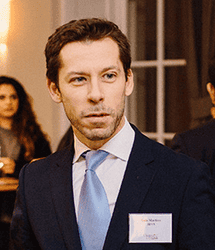 Nobody wanted to go on record. Suffice it to say the mood was one of confusion and exasperation.
Though when asked what a no-deal Brexit would mean for the pound, one European foreign-exchange provider who wanted to remain anonymous said that most of the damage likely to be wrought by Brexit had "already been priced in."