Jennifer Tory, group head, personal and commercial banking at RBC, discusses the bank's ongoing quest to blend its digital and physical channels for clients.
---
---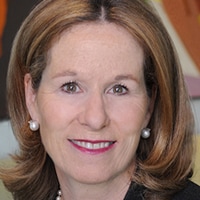 Tory: For the past 20 years, we have conducted loyalty surveys with clients in our branches and call centers. Employees receive real-time feedback, and we coach to that. We listen when things go well and when they don't—and move quickly to correct.Global Finance: In addition to winning top marks in consumer banking from Global Finance, RBC ranked first in retail banking customer satisfaction in a recent survey by market researcher JD Power. What do you do to deserve these honors?
We invest in our people to help build their skills and capabilities. We support their learning and accreditation so that they can progress in their careers. That's how we ensure we can provide the advice and service that our clients expect—and have told us through JD Power they appreciate and value.
GF: How has the bank focused investment in the mobile space?
Tory: Today consumers don't plan their finances like they once did. They have the ability to research online before ever engaging with their bank. Clients increasingly expect to be able to do basic banking on mobile—and in the future some will even expect to do more complex transactions. We know that investment in digital and mobile is critical. We have made several major releases of our mobile app, which enables clients to bank whenever and wherever they choose, and we are committed to continued development of new features.
RBC was the first financial institution in Canada to launch a mobile wallet that gives clients the choice of using debit or credit for mobile payments and the first to make mobile payments more secure by storing sensitive client payment data in the Cloud with our Secure Cloud technology.
We were also the first to market with host card emulation, which allows clients with Android devices to make mobile payments anywhere in the world without having to worry about their service provider. We were the first to provide our clients with secure messaging notifications and the first to offer free peer-to-peer payments on all personal checking accounts.
Our focused investments in emerging payment infrastructure and leading-edge data analytics have allowed us to become an industry leader and set the standard for secure mobile-payment solutions.
GF: What specific programs has the bank launched recently to build personal banking offerings?
Tory: In recent years we've launched a number of innovative programs and platforms that make it easier for our clients to bank with us. An example is our Employee Mortgage Pricing campaign, which is now in its third year. It delivers simplicity and the promise of a good rate without having to negotiate. Another is our RBC Newcomer Advantage, which offers new financial solutions to help newcomers get established quickly. Finally, as part of our commitment to providing our customers with choice, value and convenience, we recently began to offer free e-transfers to all our personal-checking-account clients. And our Cheque-Pro solution enables business clients with high volumes of checks to make their online deposits more easily.
GF: What are your latest efforts to improve customer service?
Tory: As our clients' expectations evolve, we continue to invest in ways to make their everyday banking life easier while also meeting their needs for advice, trust and confidence in their financial decisions. As an example, we recently introduced a new language app for branches that provides clients with real-time video access to qualified interpreters to conduct their banking. With a touch of a button, we can now bridge language barriers in branches from coast to coast. Another example is our Secure Voice technology, which uses biometrics to verify a client's identity over the phone within seconds. This saves time for employees and makes for a seamless customer experience.
GF: In its latest quarterly statement, the bank reported rising earnings in the personal and commercial banking segment. What accounted for this rise?
Tory: We saw solid results driven by good volume growth and expense control. Volume growth of 6% and non interest income growth of 5% year-over-year largely [reflected] fee-based revenue growth across most businesses. This includes strong deposit growth of 7% and loan growth of 4%, which was driven by continued growth in residential mortgages, business loans and credit cards.
Cost management continues to be a focus, driving expense growth of only 2% year-over-year and positive operating leverage of 1.4% this quarter. What's more, we achieved these results while increasing our investment in technology and innovation.