Top bankers from around the world gathered to accept their Global Finance awards for treasury & cash management, securities services, and foreign exchange services at our event at Sibos in Toronto.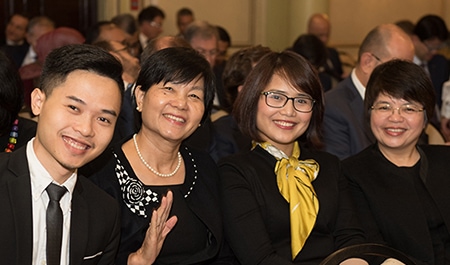 1. BIDV Vietnam's group included Thi Kim Khuyen Le, member of the board of management; Thi Hue Dang, deputy head of Treasury Department; Thi Quynh Giao Nguyen, branch director; and Thi Noch Hahn Tihn, deputy head of banking.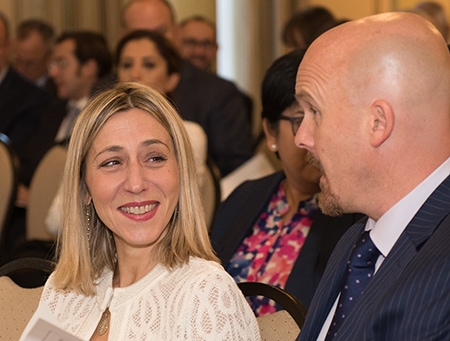 2. BNY Mellon, a big global winner, sent Mark Ridley (r), head of relationship management for North America, and Rosa Scappatura, managing director, Corporate Trust, Global Strategic Clients Group.
3. Melissa Stramare, business development manager for Intesa SanPaolo, which took country awards in Italy for Best Securities Services and Best Treasury & Cash Management.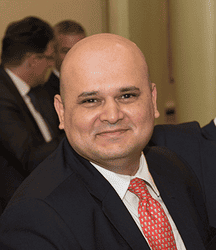 4. Rahul Jayakar, head of Global Transaction Services Products & Trade for Mashreq, named for Best Treasury & Cash Management in the UAE.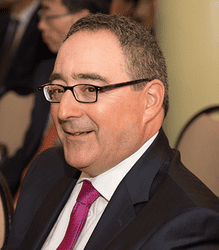 5. David Linds, managing director and head of Asset Servicing for Royal Bank of Canada, Best Securities Services Provider in Canada.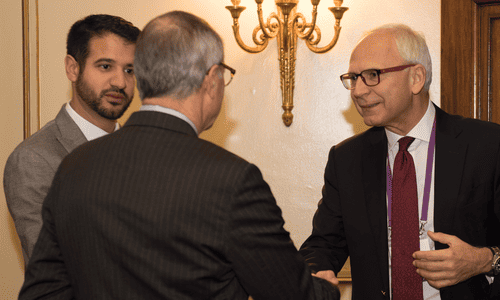 6. Unicredit's Paolo Spada (r), head of CEE Global Transaction Banking, with Global Finance publisher Joseph D. Giarraputo and sales director Dimitri Hayat (l). UniCredit won in the CEE for liquidity management, securities lending and subcustody.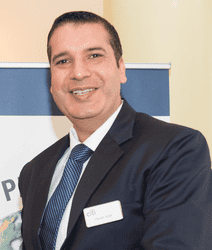 7. Manish Kohli, global head of Payments and Receivables, Treasury Transaction Services for Citi, a big winner overall.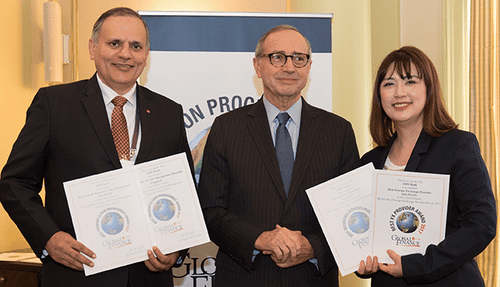 8. DBS: Navinder Duggal (l), head of Group Cash Product Management, and Ee Fong Soh (r), group head of Securities and Fiduciary Services, accepted Asia-Pacific regional awards for Best Overall Cash Management and Best Foreign Exchange Provider, as well as two country wins for Singapore, from Joseph D. Giarraputo (c).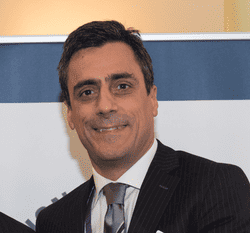 9. Massimmilliano Notarianni, global head of Network Management for Société Générale, which took many country wins, plus a Western Europe nod for Liquidity Management, a global prize for Balance Sheet Hedging, and more.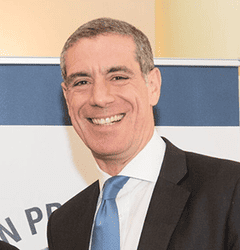 10. Alex Manson, global head of Transaction Banking, picked up Standard Chartered's award for Best Global Custodian worldwide. StanChart took multiple prizes, including 8 country awards for subcustody, 7 regional awards—in Africa, the Middle East and Asia Pacific (variously in liquidity management, working capital optimization and custody/subcustody)—as well as additional global-level awards for payments & collections.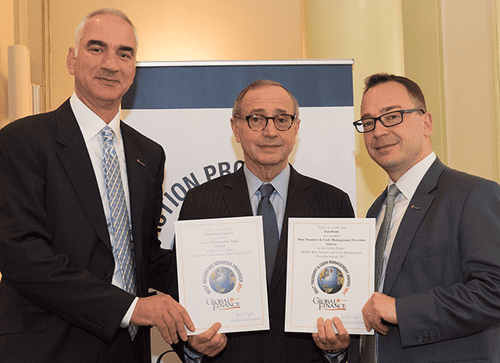 11. Eurobank: Andreas Sotiropoulos (l), head of Sales and Relationship Management for Eurobank with the award for Best Subcustodian in Greece, and Eleftherios Vlachogiannis, head of Cash and Trade Services, accepting the prize for Best Treasury & Cash Management in Greece from Joseph D. Giarraputo.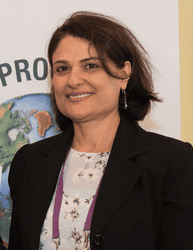 12. Edna Naftaly, head of Cash Management for Bank Leumi, accepted country wins for Best Foreign Exchange and Best Treasury & Cash Management in Israel.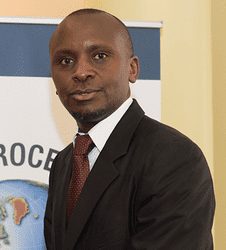 13. Isaac Kamuta, group head of Cash Management and Client Access for Ecobank, winning Best for Payments & Collections in Africa, and country awards.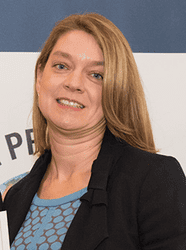 14. Susanne Prager, head of Cash Management for Raiffeisen Bank International, winner of Best for Working Capital Optimization in the CEE and various country awards.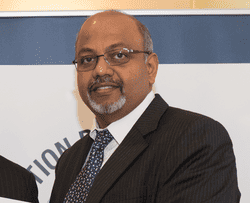 15. Vinod Madhavan, group head of Trade at Standard Bank, which won Africa regional awards for Best Foreign Exchange, Best Securities Lender, and overall cash management, as well as several country awards.