AWARDS CEREMONY: LOCATION TOKYO, JAPAN
Global Finance held its annual Best Banks awards ceremony in Tokyo in October. The event took place during the annual meetings of the IMF and World Bank.
Financial leaders from around the world were present to accept their awards and honor other award recipients. For a full list of award winners, go to the best banks feature from October .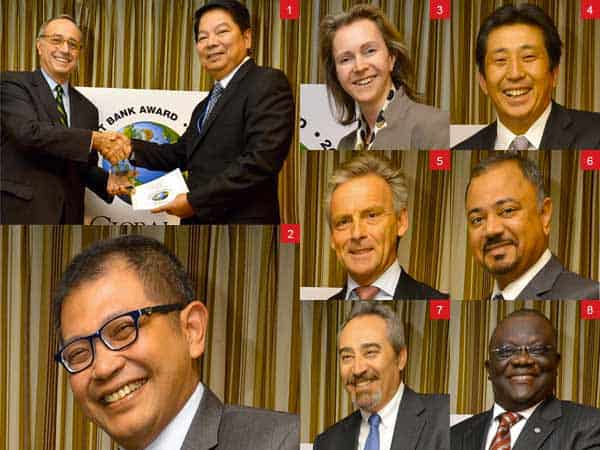 1 Amando Tetangco Jr (R), governor, Bangko Sentral ng Pilipinas, and Joseph Giarraputo (L), publisher of Global Finance
2 Harry Supoyo, president director, Mandiri Sekuritas
3 Diana Layfield, CEO Africa, Standard Chartered
4 Koichiro Oshima, head of project finance, Mitsubishi UFJ Financial
5 Jan Remie, general manager, country representative Japan, Rabobank
6 Mohamed Isa Al Mutaweh, CEO (Bahrain), Al Baraka
7 Tirad Mahmoud, CEO, Abu Dhabi Islamic Bank
8 Albert Essien, deputy group CEO, Ecobank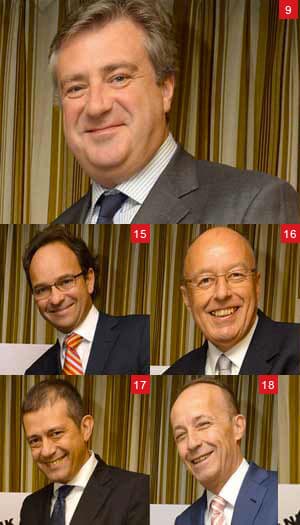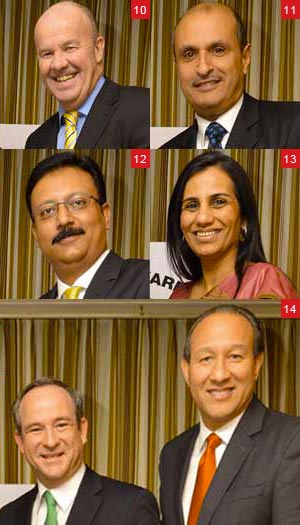 9 Simon Weeks, MD, head of sales, Scotiabank
10 David Hatton, group head financial institutions, Ahli United Bank
11 Isam Al-Sager, deputy group CEO, NBK
12 Mohammad Kamran Wajid, CEO, Emirates NBD Capital
13 Chanda Kochhar, MD & CEO, ICICI
14 Roberto Zamora (L), president, and Carlos Briceño (R), general manager, Banco Lafise Bancentro
15 Lutz-Christian Funke, senior vice president, KfW
16 Christian Klein, deputy CEO, Crédit Mutuel
17 Hakan Binbagil, CEO, Akbank
18 Kaspar Schmid, head international banking relations, Julius Baer