Global Finance Names the Best SME Banks 2024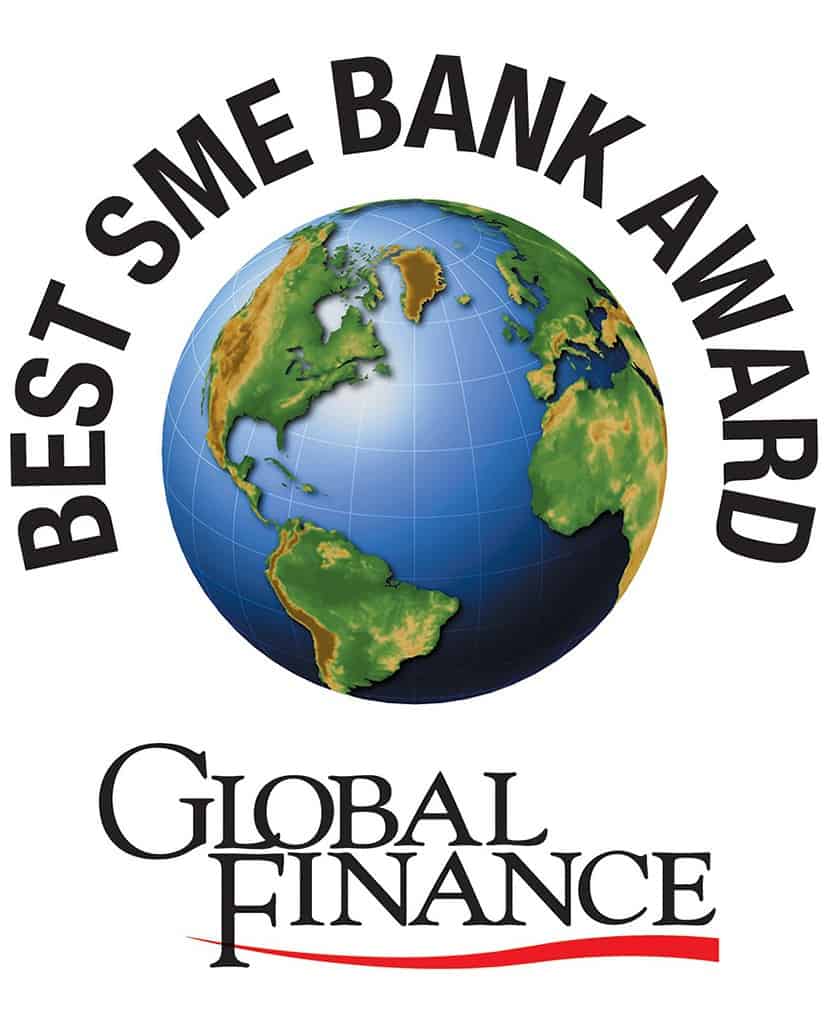 Global Finance has announced its selections for the third annual SME Bank Awards for 2024. Honorees have been chosen globally and across the following regions: Africa, Asia-Pacific, the Caribbean, Central America, Central & Eastern Europe, Latin America, the Middle East, North America and Western Europe. Winners have also been named in 67 countries and territories and six US regions. A full report on Global Finance's SME Bank Awards will be published in the December 2023 print and digital editions and online at GFMag.com.
"Small and medium enterprises represent the majority of the global economy no matter the geographic region, said Joseph Giarraputo, founder and editorial director of Global Finance. "By identifying financial partners that focus on this segment and deliver for local clients on the ground, country by country as well as more expansively, Global Finance provides a unique service to savvy entrepreneurs seeking the next level of financial success."
The editors of Global Finance selected the winners for the 2024 Best SME Bank Awards based on entries submitted by banks and independent research, with input from industry insiders, executives, and technology experts. Global Finance used a proprietary algorithm with criteria—such as knowledge of SME markets and needs, breadth of products and services, market standing, and innovation—weighted for relative importance. Entries were not required for consideration. This year's ratings are based on performance from April 1, 2022 to March 31, 2023. The winners are those banks that best meet the specialized needs of SMEs in their markets.
Global Finance's awards and recognition programs are the trusted standard of excellence for banks and their corporate partners. They are backed by a 37-year history of editorial accuracy and integrity. Global Finance's corporate and financial audience relies on these awards because they are credible, reliable and real.
The list of winners of Global Finance's SME Bank Awards 2024 follows.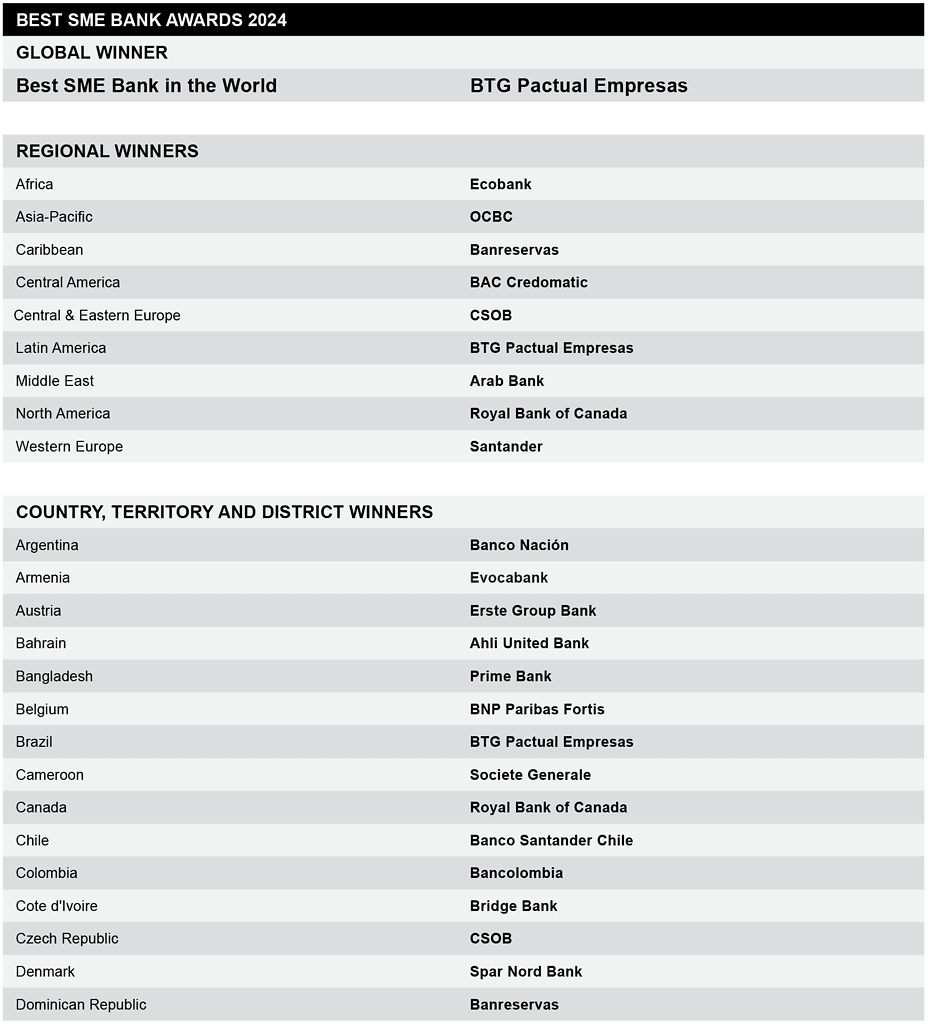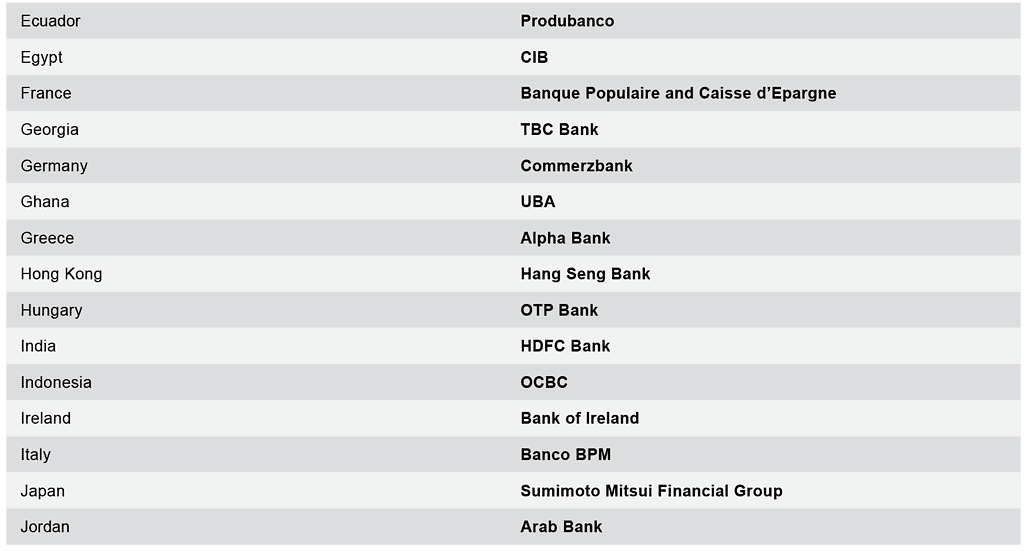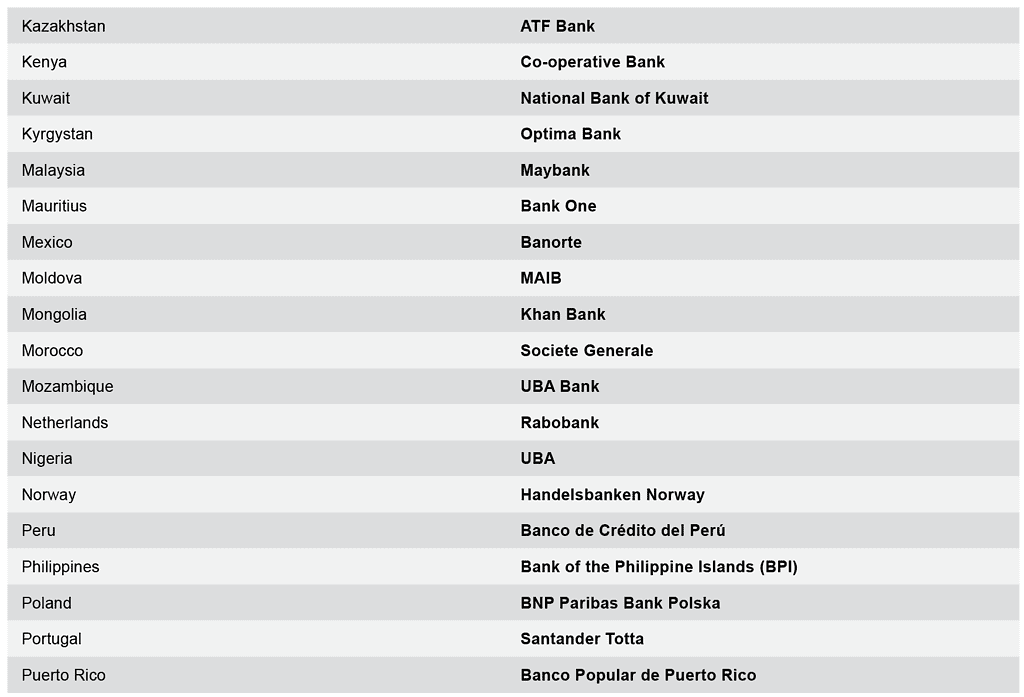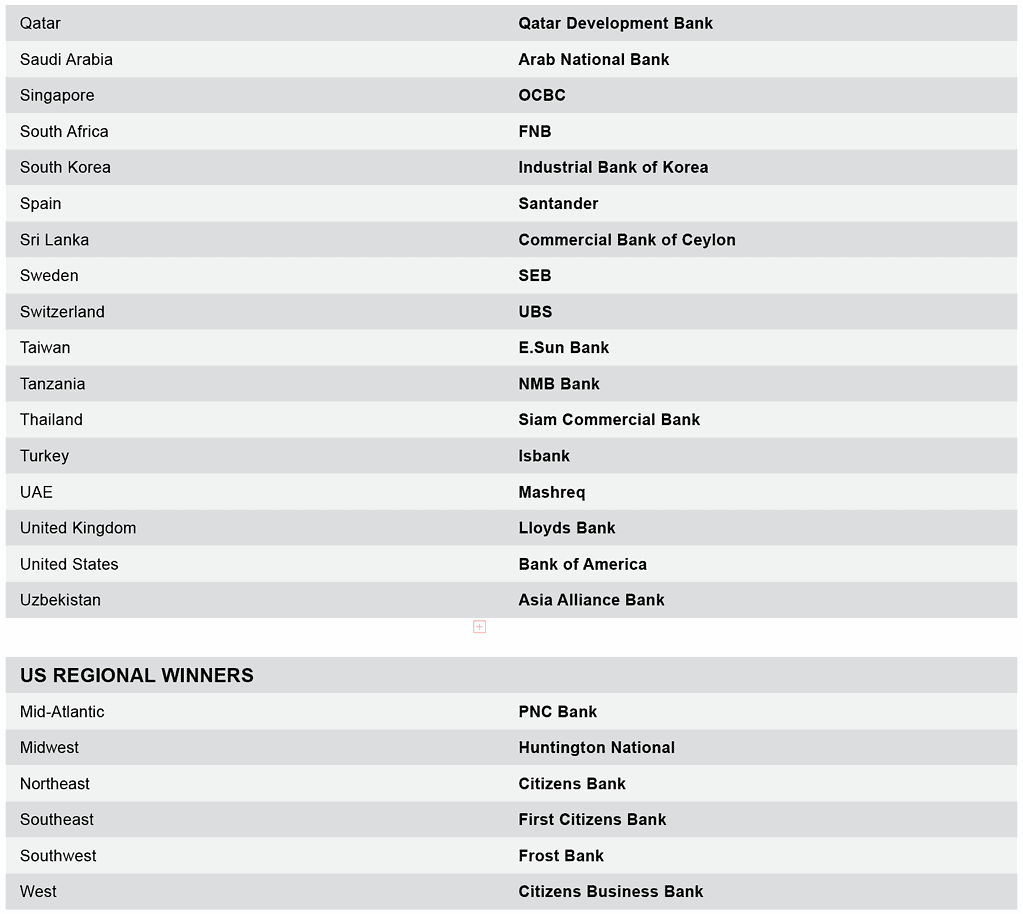 For editorial information please contact Andrea Fiano, editor: afiano@gfmag.com
###
About Global Finance
Global Finance, founded in 1987, has a circulation of 50,000 and readers in 193 countries and territories. Global Finance's audience includes senior corporate and financial officers responsible for making investment and strategic decisions at multinational companies and financial institutions. Its website — GFMag.com — offers analysis and articles that are the legacy of 37 years of experience in international financial markets. Global Finance is headquartered in New York, with offices around the world. Global Finance regularly selects the top performers among banks and other providers of financial services. These awards have become a trusted standard of excellence for the global financial community.
Logo Use Rights
To obtain rights to use Global Finance's Best Private Bank Awards 2023 logo or any other Global Finance logos, please contact Chris Giarraputo at: chris@gfmag.com.
The unauthorized use of Global Finance logos is strictly prohibited.