Global Finance Announces the Sustainable Finance Awards 2022
Global Finance has announced its selections for the second annual Sustainable Finance Awards for 2022. Honorees have been named across multiple global and regional categories and, for the first time, in 63 countries, territories and districts. A full report on Global Finance's Sustainable Finance Awards 2022 will be published in the July/August print and digital editions as well as online at GFMag.com.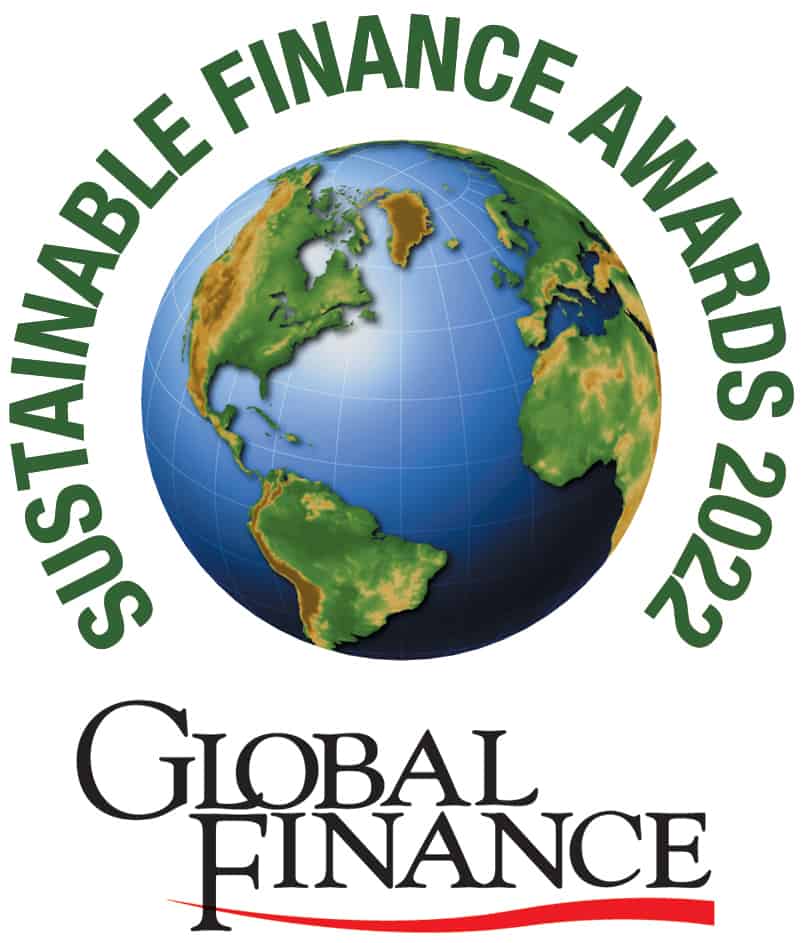 This awards program recognizes global, regional and local leadership in Sustainable Finance—funding for initiatives designed to mitigate the negative impacts of climate change and help build a more sustainable future for humanity.
Honorees have been chosen in areas such as overall sustainability financing, excellence in bond issues, community support, resource management, transparency & reporting, infrastructure and emerging-markets sustainability funding.
"The pandemic and energy-sector disruptions have heightened awareness of climate change risks, while technological innovations present new possibilities and offer new solutions to mitigate damage and build a sustainable future for all," said Global Finance publisher and editorial director Joseph Giarraputo. "Global Finance's Sustainable Finance awards recognize the financial institutions that stand out for their efforts to ensure adequate financing for the full range of initiatives that will ultimately be needed, and their creativity in addressing these long-range issues."
Entries were required for consideration for the global and regional awards and were not required for the country, territory and district awards. Criteria for evaluation included governance policies and goals as well as measurable achievements in environmental and social sustainability financing. This awards program focuses on activities from January 2021 to December 2021. There was no fee for participation.
Global Finance's awards and recognition programs are the trusted standard of excellence for the financial industry. They are backed by a 35-year history of editorial accuracy and integrity. Global Finance's corporate and financial audience relies on these awards because they are credible, reliable and have stood the test of time.
For editorial information please contact Andrea Fiano, editor: afiano@gfmag.com
###
About Global Finance
Global Finance, founded in 1987, has a circulation of 50,000 readers in 193 countries, territories and districts. Global Finance's audience includes senior corporate and financial officers responsible for making investment and strategic decisions at multinational companies and financial institutions. Its website — GFMag.com — offers analysis and articles that are the legacy of 35 years of experience in international financial markets. Global Finance is headquartered in New York, with offices around the world. Global Finance regularly selects the top performers among banks and other providers of financial services. These awards have become a trusted standard of excellence for the global financial community.
Logo Use Rights
To obtain rights to use Global Finance's Sustainable Finance Awards 2022 logo or any other Global Finance logos, please contact Chris Giarraputo at: chris@gfmag.com.
The unauthorized use of Global Finance logos is strictly prohibited.