MILESTONES: GLOBAL
By Paula L. Green
Financial industry regulators better have their feet on the ground—and a sound understanding of the links between the banking and insurance sectors—when they lay down new rules meant to bolster the troubled global financial system.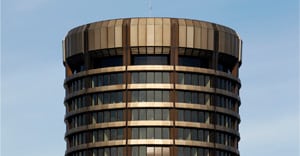 Basel III challenges bank/insurer assumptions
So says a report, put out by the Insurance Working Group of the Institute of International Finance, which advocates greater coordination between the two sectors as reforms to the financial services system are developed. The institute is an association of more than 400 large financial institutions from around the world.
Titled "The Implications of Financial Reform for the Insurance Industry," the document released this summer points out that uncoordinated reforms would not only be less effective in promoting financial stability, but could even undermine the ability of insurers and banks to help resuscitate and support the ailing world economy.
For example, the institute points to the potential fall out of some of the assumptions and incentives being used under new insurance solvency rules and Basel III—the banking regulatory framework put out by the Basel Committee on Banking Supervision.They propose incentives that would encourage banks and insurers to boost their holdings of sovereign debt—a questionable move in view of the fiscal crisis that has racked some European governments.
The Basel III regulations also assume that insurers are likely to be major investors in banks, as they increase capital cushions to meet requirements under the new rules. Yet these assumptions are not supported by insurers' history. Rather, they have limited their exposure to banks, notes the report. And going forward, the volatility of banking shares may scare insurers off while the insurance industry's own emerging regulatory requirements and its traditional risk management practices crimp their ability to be major investors in banks.