SIBOS SUPERSECTION 2014 | INTRODUCTION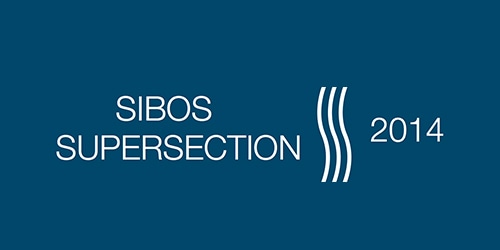 The Sibos financial services conference—sponsored each year by the Society for Worldwide Interbank Financial Telecommunication (SWIFT)—will be held in Boston this year in September and, according to organizers, is likely to have a record turnout of attendees and media. As we noted in our annual preview of the event last year, SWIFT has increasingly concentrated on the corporate sector. Fabian Vandenreydt, who, among other things, heads the corporate focus at SWIFT, says that emphasis continues: "Forty percent of the Fortune 500 are on SWIFT." And the organization is looking to extend its reach to mid-cap corporates and businesses in other parts of the world. He says it is adding utilites for corporates beyond the traditional areas of, for example, payments, to such things as securities management.
Vandenreydt, whose title is officially head of markets management, Innotribe and the SWIFT Institute, added Innotribe to his list of responsibilities this year. SWIFT's marquee Innotribe incubator for tech start-ups has had something of a facelift under his leadership. First of all, the lead-up events in London, New York and Singapore each had a specific focus: in London the theme was the future of money; in Singapore the focus, quite rightly, was on the supply chain and trade; and in New York it was on investment and compliance. The NYC event also featured a preview of the Sibos 2014 Investment Manager Forum and the Compliance Forum.
In addition, Innotribe is focused much more tightly on start-ups aligned to financial services—and corporates stand to benefit: Of the 152 qualified entrants in this year's start-up challenge, 36 offered solutions aimed at corporate and business services, the most of any category. Vandenreydt notes: "A lot has to do with payments, big data and visibility of corporate-to-bank flows." The next-closest category was investment management, at 26 entrants. Digital currencies—a hot topic and the cover story of our June issue—registered five entrants.
SWIFT is making it ever easier for all tiers of companies to connect to their banks. It has announced a number of direct connections via treasury management platforms, including GTreasury and Kyriba. But the bank-owned entity is beginning to face stiffer competition in the realm of corporate-to-bank connectivity, as new players such as SAP step in to take a piece of the pie.
Denise Bedell | Managing Editor
Global Finance
---
OTHER SECTIONS