REGIONAL REPORT: GCC / CAPITAL MARKETS


The region's biggest exchanges, in Saudi Arabia and the UAE, are ready for liftoff.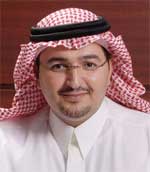 Al Sowailim: Saudi Arabia offers great opportunities for global investors.
The volume of initial public offerings on the Saudi Stock Exchange (Tadawul) exceeded that on the London Stock Exchange in the first five months of this year. If it were not for Visa's $19.7 billion US listing, the global leader in IPO volume would have been Saudi Arabia's market and not the New York Stock Exchange.
The total of Saudi Stock Exchange IPOs rose 322% from a year earlier in the five months through May 2008 to $8.5 billion, while the total on the London Stock Exchange's main market fell 74% to $5.6 billion in the same period, according to Thomson Financial.
"The Saudi Stock Exchange has huge potential," says Mahmoud Salem, a vice president at The Bank of New York Mellon in the global issuer services sector, responsible for new business development, specializing in global depositary receipts (GDRs) from the Middle East/Gulf region. "The Tadawul is the largest exchange in the region by market capitalization, and it has a number of great listed companies," he says. "It also has strategic importance."
Individual investors account for 95% of the trading on the Tadawul, and a majority of the Saudi population participates in major IPOs, which tend to perform spectacularly well in their debuts. Foreign institutions and individuals from outside the Gulf Cooperation Council (GCC) can only invest in Saudi Arabian equities through mutual funds. Restrictions on investors from outside the region are likely to be removed in the near future, however, and when this happens, the Saudi market will deepen and become more liquid as it develops, Salem says.
Meanwhile, local stock exchanges are playing an active role in attracting international institutional investors, Salem points out. An investor conference in New York last November, which was hosted by the Dubai Financial Market (DFM) and co-sponsored by The Bank of New York Mellon, Goldman Sachs and Morgan Stanley, was a turning point, according to Salem. The quality and quantity of DFM-listed companies that participated in the event really opened investors' eyes, he says. The participating companies included Agility, Air Arabia, Amlak Finance, Arabtec, Aramex, Dubai Financial Market, Dubai Islamic Bank, Emaar Properties, Global Investment House, International Financial Advisors, Islamic Arab Insurance, Shuaa Capital, Tamweel Finance and Union Properties.
As the financial regulatory framework improves throughout the region, more family businesses, some with assets in the billions of dollars, and private equity funds are likely to pursue IPOs, according to a report by Ernst & Young on trends in the IPO market. Swelling capital inflows reflect investor enthusiasm for the infrastructural assets in the Middle East pipeline, estimated to be worth about $1 trillion, the report says.
Although financial services are expected to account for more than half of the IPOs forecast for 2008, analysts also anticipate a wave of privatizations in state-dominated sectors, such as transport, construction, oil and gas, power, telecommunications and utilities, according to Ernst & Young. For the next two years, Middle East governments will continue to urge local companies down the IPO road, the report says.
"There will probably be strong economic and capital market growth, a rise in stock-market pricing, less volatility and more IPOs," says Phillip Gandier, IPO leader of strategic growth markets, Ernst & Young Middle East.
Salem: Local markets are important in attracting international investors.
There is a long, strong pipeline of IPOs in Saudi Arabia that will ensure there are new companies coming to market as the country is "corporatizing" from a family-owned structure, according to John Coverdale, managing director of Saudi British Bank (SABB), based in Riyadh.
GCC stock markets could list more than 120 new IPOs worth more than $20 billion by the end of 2010, according to Abu Dhabi-based Gulf Capital, a private equity firm. The total amount raised from IPOs in the region in the first quarter of 2008 was $4 billion, an increase of 351% from the same period a year earlier.
The Middle East's largest IPO ever —and one of the five largest IPOs worldwide in 2007—was the $5 billion offering by Dubai-based ports operator Dubai Ports World. The two largest IPOs in the first quarter of 2008 were by Saudi Arabia-based companies: Mobile Telecommunications raised $1.9 billion, and Rabigh Refining & Petrochemical offered $1.2 billion of new shares. State-owned Saudi Arabian Mining (Maaden) plans to raise $2.5 billion this month by offering 50% of its share capital.
Adeeb A. Al Sowailim, chief executive of Falcom Financial Services, the biggest of the 35 newly licensed investment banks in Saudi Arabia, says global investors should take advantage of the growth opportunities expected to unfold across the Saudi economy in coming years. "There will come a time when people realize that all businesses here are booming," he says. Institutions and foreign investors already are buying more than they are selling in the Saudi market, according to Al Sowailim. He says the right to subscribe to Saudi IPOs remains exclusive to Saudi citizens, but this is likely to be revised shortly.
Falcom, a shariah-compliant investment bank, was established in 2007 with paid-in capital of 1 billion Saudi riyals ($267 million) and now has 125 employees. It is the leader among the newcomers in the Saudi brokerage business, with a market share of more than 36%.
Al Sowailim says Falcom began by filling in the gaps in investor knowledge in a country where more than 70% of the population is below the age of 21 and many are first-time investors. Falcom created an investor information portal with free access to technical analysis, charting tools, company and economic reports, and market information. "Investor knowledge is the first building block in a fast-maturing capital market," Al Sowailim says.
Falcom is the only institution to offer investors a choice of six delivery channels for trading, as well as integrated real-time information on their portfolios. "Investors now have access to fast and reliable information about their market positions to support decision making in such a volatile market," Al Sowailim says.
In addition to its local and international brokerage with access to 42 markets, Falcom offers asset management and investment banking services. It manages five investment funds, including three Saudi equity funds, a sukuk fund for shariah-compliant bonds and a murabaha fund for commodity trading.
Falcom has ambitions to expand in regional markets, Al Sowailim says, and the firm already has obtained a license to begin operating in Oman. It also plans to apply for a license in the United Arab Emirates.
The IPO markets of the UAE raised the most funds of any regional markets in 2007, thanks mainly to the $5 billion IPO of Dubai Ports World. The Dubai Financial Market is the most liquid in the region in terms of trading volume.
In September 2007 Nasdaq and Borse Dubai, a holding company for investments in stock exchanges, including the DFM and the Dubai International Financial Exchange (DIFX), agreed to create a global exchange platform as part of the acquisition of Nordic exchange operator OMX. At the same time, Nasdaq acquired a one-third stake in DIFX, which will be rebranded Nasdaq DIFX and which plans to expand its listings further and participate in international and regional exchange consolidation.
Gordon Platt