Vanessa Colella, head of Citi Ventures and chief innovation officer at Citi, visited Global Finance to discuss integrating innovation into global banking, the role of employees in driving change, and emerging trends in technology and banking.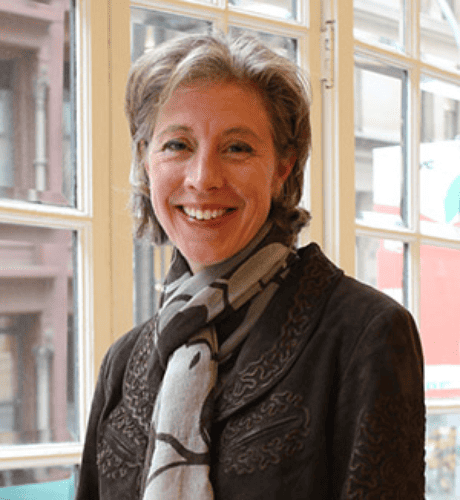 Global Finance: How is innovation managed within Citi globally?
Vanessa Colella: Under innovation, we run various components. First, we run venture-capital equity investments globally, in fintech, Big Data, machine learning, cybersecurity and ecommerce, for example. These are tools that will shape the industry long term in the next decade, and Citi will be part of it by collaborating with external entrepreneurs. Second, Citi has an innovation network of global labs, specializing in specific areas, such as capital markets or consumer business. The labs partner with external players such as universities. The "Cupid" program matches university interns with innovation projects within Citi, bringing a diversity of perspectives to the innovation process. Our third pillar is D10X, designed to discover exponentially better solutions for our clients in the longer term.
GF: How do you and the bank think about the process of creation and innovation?
Colella: Financial services are going through a tremendous evolution. Innovation cannot be run by an individual or a team, since innovation is culture and mindset across our firm. Innovation can include both breakthrough inventions and operational improvements by employees. I do not own innovation within the bank. There is a need to balance control, risk and compliance with an environment that allows people to explore what clients actually need. It practically means co-creating and working with clients and customers instead of innovation in a "closed space."
Some of the ideas come from our employees and customers, and some come from our senior management. Citi was a leader in designing the internal-external innovation process, and now we see a lot of activity in banks and other financial-services companies. We also bring innovation to the local communities: Citi Bike, a bike-sharing program in New York, the bank's headquarters, was the largest bike-sharing program in the country at its start.
GF: What is the role of global markets in your work on innovation at Citibank?
Colella: Our approach to innovation is global. Our labs are located around the world in places like Tel Aviv, Dublin and Singapore. Citi also invests globally. It is important to operate outside of the innovation and tech bubble of San Francisco.
Innovation is context based, and we also promote innovation that does not necessarily follow the purist definition of innovation, i.e., "net new to the world"–type innovation. Companies are taking advantage of this borderless world; and it's easier for institutions like Citi to enter new markets, redefine sectors and work with networks outside of the traditional corporate structure.
GF: What are some of the market trends that you focus on?
Colella: We focus on economic empowerment and mobility, using financial tools to change social structure and job creation. Most retail financial products are not designed to serve the complex social structure of today, such as room sharing. Second, we also focus on the instrumented supply chain, where the Internet of Things can change sources and targets of money dramatically and make everything more quantifiable. Third, the payments infrastructure was originally intended for large sums of money. Over 78% of digital financial transactions in China are less than $15. The shift to smaller payments and higher volumes will change banking significantly.