MILESTONES: GLOBAL
By Paula Green
Would the global economic crisis have been so severe if cooperative banks—which create value for their members as they achieve profits—ruled the financial world?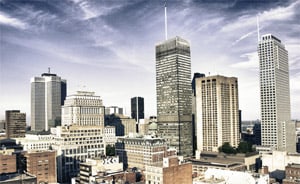 And would the European Union and many of their banks now be wrestling with the same financial woes if more banks were following a cooperative business model? These questions will be discussed at the 2012 International Summit of Cooperatives, set for Quebec City, Canada, this fall.
Desjardins Group, one of the world's largest cooperative financial companies—and Canada's biggest—is a co-host of the October 8–11 Summit. Cooperatives, says Desjardins CEO and president Monique Leroux, have clearly demonstrated their resilience during downturns and their savvy at shaping a more solid economic and financial system.
The summit aims to generate momentum for the cooperative business model—which now is embraced by more than 1 billion people in nearly 100 countries—and build on the United Nations decision to mark 2012 as the "International Year of Cooperatives." Backed by a General Assembly declaration, the UN wants to encourage the growth of cooperatives in all sectors and show exactly how the cooperative business model can boost socioeconomic development.
Late last fall Rabobank earmarked $200,000 to support the UN campaign. The Dutch cooperative bank is one of the world's 30 largest financial institutions. It began by helping rural citizens, farmers and small and midsize businesses to gain access to loans.
Rabobank Group chairman of the executive board Piet Moerland says cooperatives' key orientation is to create value for customers, not to maximize profitability. Cooperatives aspire to "build," not only achieve financial objectives. This stance, says the CEO, lies behind its relatively good performance and strong position even during the European economic downturn.