AIRLINES


EMIRATES
President: Tim Clark

Emirates, the Dubai-based international airline, has expanded its route system worldwide. In the first half of this year, it added flights to New York, Shanghai and a half dozen other destinations. The airlines distinctive white jets with gold lettering now fly to 77 cities in 54 countries. In its latest fiscal year, ended March 31, Emirates carried 10.4 million passengers, an increase of 23% from a year earlier. Its earnings rose 74%, to $429 million.At the Farnborough International air show in England in July, Emirates placed firm orders for four Boeing 777-300ER planes, with options for nine more.The $2.96 billion purchase brought the airlines order book to $28 billion. Chairman Sheikh Ahmed bin Saeed Al-Maktoum says the airlines strong performance shows it is doing its part to help the UAE government realize its plan to turn Dubai into one of the worlds fastest-growing commercial and financial centers. He attributes the airlines success to investment in new equipment and the skill and dedication of its 22,500 employees. A new airport terminal is being built in Dubai at a cost of more than $5 billion. Dnata, the groups airport and air-travel services unit, provides ground-handling services at airports in Singapore, Iran, the Philippines, Qatar and Pakistan.
www.emirates.com

AUTOMOTIVE


BMW
Chairman and CEO: Helmut Panke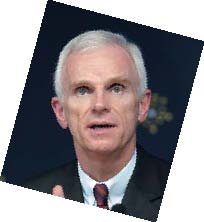 Luxury automaker BMW operates 24 plants in 14 countries. In May 2004 it opened a joint venture plant in Shenyang, China, with Brilliance Automotive as its partner.BMW also is scouting prospects for a new plant that it wants to set up in India as it continues to increase its presence in the fast-growing Asian region. The US is the companys single-largest market, followed by Germany and the UK. Overall sales of BMW, Mini and Rolls Royce models rose by 8% in the first eight months of 2004 from the same period a year earlier. BMWs earnings increased 18%, to $805 million, in the second quarter of 2004, as the introduction of new models helped to boost sales and the company achieved higher profit margins. Sales of the X3 sport-utility vehicle, which was launched in January, passed the 50,000 mark in August. Some 13,748 of the new BMW 6-series coupe and convertibles, also introduced this year, were delivered by the end of August. Convertible versions of the Mini and Mini Cooper compacts went on sale in July, and a 1-series compact hatchback was introduced in September. The company increased its worldwide workforce by about 2,000, to 105,388, in the second quarter.
www.bmw.com

BEVERAGES


PEPSICO


Chairman and CEO: Steven S. Reinemund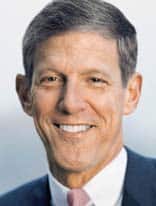 PepsiCo, one of the worlds largest food and beverage companies, sells its products in nearly 200 countries and territories. PepsiCo, which includes Frito- Lay snacks, boasts 15 brands that each account for $1 billion or more in annual retail sales. PepsiCos main beverage brands are Pepsi-Cola, Sierra Mist, Mountain Dew, Gatorade and Tropicana. The latter has introduced a line of low-carbohydrate orange juice for health-conscious consumers. The companys numerous international soft-drink brands include Mirinda, 7-Up, Pepsi Limn, Kas and Teem. In Iraq, PepsiCo and Baghdad Soft Drinks signed a franchise agreement this year to reintroduce Pepsi-Cola, 7-Up and Mirinda.The country had been one of PepsiCos largest beverage markets in the Middle East before US and international trade sanctions were imposed in 1990. PepsiCo earned $1.36 billion in the quarter ended September 4, 2004, on revenue of $7.26 billion.
www.pepsico.com
CHEMICALS


BASF
Chairman: Jrgen Hambrecht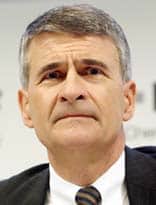 An improving world economy has boosted demand significantly for BASFs products, including natural gas, oil, petrochemicals, high value-added chemicals, plastics and agricultural products. BASFs sales increased 13% in the second quarter of 2004 from the same period a year earlier, to 9.3 billion. Income from operations before special items, or EBIT, rose 44%, to 1.2 billion.The company plans to build a major petrochemical plant in Nanjing, China, in partnership with Sinopec, and to continue with its restructuring and cost-cutting efforts. Sales and earnings increased in all regions in the second quarter. Asia and North America were the major drivers of growth, but Europe improved as well. Pressure on margins in chemicals, plastics and performance products continued due to higher raw material costs, but the company has been successful in implementing price increases on many products. BASF is the worlds leading chemical company, with production operations in more than 100 large sites and customers in 170 countries.
www.basf.com
COMPUTER HARDWARE


DELL
CEO: Kevin B. Rollins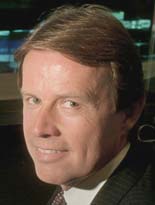 Dell, the worlds largest personal computer maker, is continuing to gain market share with its direct-selling business model and an expanding range of products. In the three months through July 2004, the companys shipments to Europe, the Middle East and Africa rose 30%, while sales in the Asia-Pacific region including Japan were up 29%. In the Americas, revenue grew 16%. For the first six months of its fiscal year, Dells earnings rose 29%, to $1.5 billion, on revenues of $23 billion. The company cuts out the middleman and relies on the Internet to sell custom-made computer systems to its customers. Dell has expanded from PCs to printers, servers, consumer electronics and systems-management software. It recently launched a 26-inch, high-definition LCD television and an eighth generation of servers. Kevin B. Rollins, who became CEO in July, says the companys direct-sales approach gives Dell special insight to market developments.This enables Dell to maintain lean inventories and to introduce new technology more quickly than its competitors.
www.dell.com
COMPUTER SOFTWARE


MICROSOFT


CEO and Director: Steve Ballmer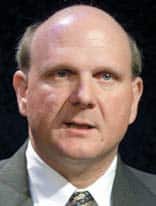 Microsofts Windows operating system is used on more than 90% of the worlds computers.The company began shipping a bare-bones version of Windows to a handful of developing countries, including Thailand, Malaysia and Indonesia, in October 2004. It hopes the lower-priced Windows XP Starter Edition will be better able to compete with Linux, a freeto- use system that is popular in some emerging markets. Microsoft also hopes the lower prices will help to combat piracy. Microsoft teamed up in July with Chinas largest distributor of information technology products, Digital China Holdings, to develop software and services based on the .Net framework for business customers. Meanwhile, price-cutting has boosted worldwide sales of Microsofts Xbox game consoles. Microsofts earnings rose 82%, to $2.7 billion, in its fiscal fourth quarter ended June 30. Revenue grew 15%, to $9.3 billion. The company plans to return $75 billion to shareholders over four years through a stock-buyback program, a one-time special payout and increased dividend.
www.microsoft.com

CONGLOMERATES


UNITED TECHNOLOGIES
Chairman and CEO: George David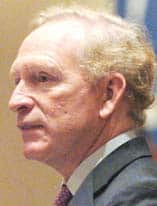 United Technologies boasts that its companies are all world leaders, producing innovative products in aerospace, military and civil aviation, elevator design and climate control. The conglomerate, which makes Pratt & Whitney jet engines and Sikorsky helicopters, as well as Otis elevators and Carrier air conditioners, operates in more than 180 countries. Last year United Technologies paid $1 billion to acquire Chubb, an international security services provider based in the UK. Chubbs products include electronic access and alarm monitoring for commercial and residential customers. United Technologies Hamilton Sundstrand subsidiary is the prime contractor for NASAs space suit and life-support system. It also produces environmental-control and mechanical systems for international space programs. United Technologies earnings rose 32%, to $837 million, in the second quarter of 2004 on a 24% increase in revenues, to $9.6 billion. For the first half, net income grew 25%, to $1.4 billion. More than half of the companys revenues comes from international sources.
www.utc.com

CONSTRUCTION & ENGINEERING


BECHTEL
Chairman and CEO: Riley P. Bechtel


Bechtel has completed more than 22,000 projects in 140 countries, including the Channel Tunnel and the Hong Kong International Airport. Its 42,000 employees are currently working on projects in about 60 countries. The companys revenue rose 40% last year, to $16.3 billion, and it booked new contracts of about $21 billion, an increase of 65% from a year earlier. Founded in 1898, San Francisco-based Bechtel is now under the fourth generation of the Bechtel familys leadership. Last year, Bechtel was awarded a contract that reached $1.08 billion in support of the US governments reconstruction effort in Iraq.A second rebuilding contract in Iraq, awarded in January 2004, is valued up to $1.8 billion and continues through December 2005. Early this year, Bechtel signed a $2.5 billion contract to develop the New Doha International Airport in Qatar. Bechtel says it has saved hundreds of millions of dollars by applying the Sigma Six methodology that uses statistical methods to identify and eliminate errors in work processes.
www.bechtel.com

CONSUMER DURABLES


WHIRLPOOL
Chairman, President and CEO: Jeff Fettig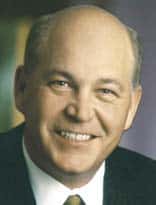 Whirlpool is a leading global maker of home appliances, with 68,000 employees and 50 manufacturing and research centers around the world.The companys second- quarter 2004 earnings rose 13%, to $106 million. Revenues reached $3.26 billion, up 9.2% from the same period a year earlier. Sales in North America increased 6.9%, while European sales rose 6% and Latin American sales were up 24% in the second quarter. Asian sales slipped 12%, however, as the company experienced material availability and transportation constraints and significant increases in material costs in the region. Whirlpool plans to spend $80 million in Mexico to expand its production of washing machines in Monterrey and will build a new refrigerator production line in Ramos Arizpe in the state of Coahuila.Whirlpool also plans to invest $125 million to expand its production site in Wroclaw,Poland.Whirlpool Europes operating profit increased 52% in the second quarter.The company cited increased demand for new products such as built-in kitchen appliances and side-by-side refrigerators and freezers.
www.whirlpoolcorp.com

CONSUMER NON-DURABLES


PROCTER & GAMBLE
Chairman, President and CEO: Alan G. Lafley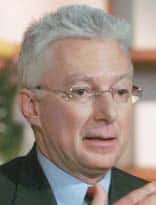 Procter & Gambles 110,000 employees working in 80 countries produce 300 brands of consumer products that are sold in 140 countries. Some of its globally recognized brands include Tide, Pampers, Pringles, Folgers and Head & Shoulders. Each of the companys 14 leading brands and each of the top 16 countries for P&G; sales had volume growth in the fiscal year ended in June.Developing-market sales increased 19%. Net earnings for the fiscal year increased 25%, to $6.48 billion, marking the companys third consecutive year of broadbased strength across businesses and geographic regions. The main drivers of earnings growth in the latest fiscal year were higher sales volumes, cost savings and the completion of a restructuring program, which included charges in the prior year of $538 million. In April 2004 Procter & Gamble sold its Sunny Delight and Punica juice brands to private equity firm J.W. Childs Associates of Boston. The companys fiscal 2004 results were ahead of its long-term annual growth-rate targets for sales, earnings and cash flow.
www.pg.com
DEFENSE & AEROSPACE


LOCKHEED MARTIN
President and CEO: Robert J. Stevens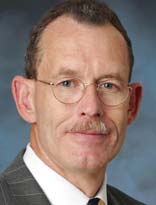 Lockheed Martin, the worlds largest defense contractor, employs approximately 130,000 people. Its operating units are organized into five broad business areas: aeronautics, electronic systems, integrated systems and solutions, space systems, and technology services. Lockheed Martin is the largest provider of information technology services, systems integration and training to the US government. The company reported 2003 sales of $31.8 billion and a backlog of more than $75 billion. About 78% of Lockheed Martins sales last year were to the US government and about 16% were made to foreign governments. Former chairman and CEO Vance D. Coffman retired on August 6, 2004, after 37 years with the company. Robert J. Stevens assumed the duties of CEO and retained his position as president. Increased demand for military planes contributed to a 22% rise in second-quarter 2004 earnings, to $296 million. Net sales were $8.8 billion, a 14% increase over the second quarter of 2003.
www.lockheedmartin.com

ELECTRONICS


SAMSUNG ELECTRONICS
Chairman and CEO: Kun-Hee Lee Vice Chairman and CEO: Jong-Yong Yun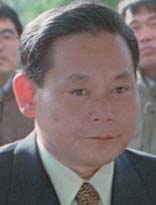 Samsung Electronics, South Koreas largest exporter, is a major producer of semiconductors as well as electronic equipment.The companys 50-inch projection TV, which was released in the European market in mid-August, has bolstered Samsungs image as a leading audio/video brand. Samsung is the worlds largest producer of color monitors, color TVs, memory chips and liquidcrystal displays for smart phones. It employs 88,000 people in 46 countries. It reported 2003 sales of $36.4 billion and net income of $5 billion. Earnings in the second quarter of 2004 nearly tripled from a year earlier, to $2.7 billion, bringing profits for the first half of 2004 to $5.4 billion. All business sectors of the company performed well in the second quarter, with the semiconductor business doing particularly well. However, Samsung expects chip sales growth to slow to 10% a year in 2005 from around 20% this year.
www.samsung.com
ENERGY SERVICES/ELECTRICITY


RWE
President and CEO: Harry Roels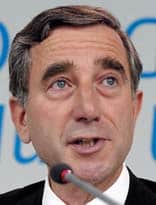 Essen, Germany-based RWE is a leading international utility, providing electricity, gas, water and environmental services to more than 100 million customers, mainly in Europe and North America. The company employs 101,660 people worldwide, of whom 43% work outside of Germany. RWE is selling off units to concentrate on its core business areas of energy and water. In September it began withdrawing from the waste-management business with the sale of RWE Umwelt to Rethmann. RWE sold the majority of its stake in the Hochtief construction group in February and Heidelberger Druckmaschinen in May. Net income increased 23% in the first half of this year, mainly due to the one-off effects of capital gains from the companies it sold. RWE expects to achieve single-digit gains in operating results for the full year 2004, despite the divestments. RWE will use proceeds from the sale of non-core businesses to make investments in its core business rather than to reduce debt.
www.rwe.com
ENERGY SERVICES/EQUIPMENT


GE ENERGY
Chairman and CEO: John G. Rice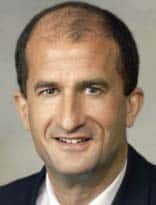 GE Energy, formerly known as GE Power Systems, is the world leader in powergeneration technology and services. The Atlanta, Georgia-based unit of General Electric had 2003 revenues of nearly $18.5 billion. In September 2004 it received a $37 million contract to supply three hydro turbines for a hydropower plant in China. In the same month it also was awarded a contract to supply distributed control systems in Saudi Arabia. The control systems will be installed at three power plants. GE Energy recently completed the $260 million acquisition of BHA, expanding its environmental services capabilities. Based in Kansas City,Missouri, BHA has operations in 11 countries. It supplies parts, services and upgrades to reduce particulate emissions for power generation and industrial applications. GE says it sees potential opportunities to apply BHAs membrane technology in other GE industrial and consumer products. As part of a reorganization of GEs business units announced in December 2003, some 4,000 of GEs Industrial Systems employees were moved over to GE Energy.
www.gepower.com

FOOD


CONAGRA FOODS
Chairman and CEO: Bruce Rohde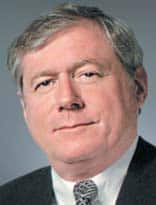 ConAgra Foods, one of North Americas largest packaged food companies, is slimming down as it gets out of the commodity business to focus on food processing and other higher-margin businesses. ConAgra now employs fewer than 40,000 people, down from 63,000 a year ago. In May 2004 it completed the sale of its Spanish feed business to the Carlyle Group for $82.6 million. It also sold its Portuguese poultry business. ConAgra sold United Agri Products, an international crop-inputs distribution subsidiary, in November 2003. ConAgras sales rose 8%, to $3.5 billion, in the quarter ended August 29, 2004, mainly on strength in the retail products segment. Earnings slipped to $135 million from $195 million in the same period a year earlier. Operating profit rose 9%, to $341 million, despite increased input costs. The company sees significant potential in its recently introduced white whole-wheat proprietary product, which combines the nutritional benefits of whole grains with the taste and texture of refined flour.
www.conagrafoods.com

FRANCHISE


MCDONALDS
President and CEO: Charlie Bell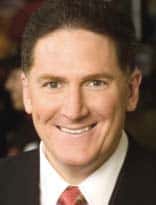 McDonalds is one of the worlds largest franchisers. Owner-operators and other licensees operate 73% of its 30,000 restaurants in 119 countries. The company shifted course last year. Instead of focusing on adding new restaurants, it now concentrates on increasing sales at existing restaurants. Mc- Donalds second-quarter 2004 earnings rose 25%, to $591 million, on a 10% increase in revenues.The company reported its strongest sales growth in two years in Europe, where its new menu of salads performed well. McDonalds also had strong sales in Asia, thanks to a rebound in China and signs of improvement in Japan.The companys dividend has more than doubled in the past two years.
www.mcdonalds.com

HOTELS


MARRIOTT INTERNATIONAL
Chairman and CEO: JW Marriott Jr.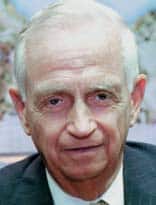 Marriott International has 2,800 owned or franchised properties in 70 countries and territories. The companys worldwide room rates increased 3.7% for its second quarter ended June 18, 2004, while occupancy rose nearly six percentage points, to 74%. Net income increased 28% in the quarter, to $160 million. The number of international visitors to the companys US hotels rose 34%, with big gains in New York and San Francisco in the second quarter.The companys properties in Asia and the Middle East reported healthy gains in sales and profits from a year earlier,when the hotel business was hurt by reduced travel due to the SARS virus and the war in Iraq. The number of rooms in Marriotts managed and franchised hotels passed the half-million mark in the second quarter, when the West India Quay Marriott opened in Londons Canary Wharf district. In a joint venture with Italian jeweler Bulgari, Marriott opened a luxury hotel in Milan.A second Bulgari hotel is under construction in Bali, Indonesia.
www.marriott.com

INSURANCE


AMERICAN INTERNATIONAL GROUP (AIG)
Chairman and CEO: Maurice Greenberg

With operations in more than 130 countries,American International Group has the most-extensive worldwide propertycasualty and life insurance networks of any insurer.The companys global businesses also include financial services, retirement services and asset management. Its common stock is listed in New York, London, Paris, Switzerland and Tokyo. AIGs second-quarter earnings rose 26%, to $2.86 billion. The company says it dropped business representing $325 mil lion in premiums because of unacceptable pricing or terms. AIGs venture in China with PICC Property and Casualty has begun operations and is extending its general insurance operations to more cities in China. The improving economy in Japan has contributed to growth in AIGs commercial lines and personal accident insurance. AIG plans to expand in India if the government wins legislative approval to increase allowed foreign ownership of insurance companies to 49% from 26%.
www.aig.com

LEISURE


STARBUCKS
President and CEO: Orin C. Smith


Starbucks, the worlds leading retailer of specialty coffee, has expanded into super premium ice cream and music CDs with the help of joint-venture partners. The fast-growing company has 8,000 coffeehouses in 32 countries. Starbucks expects to open 1,500 outlets globally in the fiscal year ending in September 2005, up from about 1,300 in fiscal 2004. The companys earnings rose 44% in the fiscal quarter ended June 27, 2004. Revenue increased 27%, to $1.32 billion. In September the companys board authorized the repurchase of up to 9 million shares of additional common stock. Since its initial repurchase plan was authorized in 2001, Starbucks has repurchased 11.5 million shares at a cost of $260 million.
www.starbucks.com
LOGISTICS


UNITED PARCEL SERVICE (UPS)
Chairman and CEO: Michael L. Eskew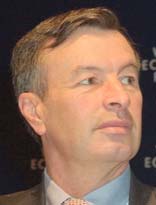 UPS, the worlds largest package-delivery company, with operations in 200 countries, is also a global leader in supplychain services.The company is making a $200 million global investment in wireless technology. In Europe, 73 parcelsorting centers and 10,000 delivery drivers will be equipped with wireless devices by the end of 2005. In September the US Department of Transportation tentatively authorized UPS to significantly expand its air operations in China. The company says the decision will triple its access to the country over the next year, strengthening commercial supply chains that support growing trade between the US and China. UPS operates air hubs in Taiwan, Hong Kong, Singapore and the Philippines. It also is the largest express and air-cargo carrier in Latin America. UPS reported an 18.2% rise in net income for the second quarter of 2004 on a 7.8% rise in revenue, to $8.87 billion, on strong growth in its global small-package business.
www.ups.com
MEDIA & ENTERTAINMENT


NEWS CORPORATION
Chairman and CEO: Rupert Murdoch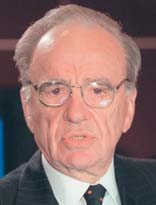 News Corporation is on the move.The diversified global media and entertainment company announced in April that it was seeking approval to move its home country of incorporation from Australia to the US. The company, which derives more than 75% of its income and revenue from the US, says the relocation will give it improved access to a larger pool of capital. News Corps businesses include a range of book publishing, television and cable networks, newspapers and magazines.The companys revenue rose 20%, to $21 billion, in the fiscal year ended June 30, 2004. Net profit increased 57%, to a record $1.6 billion, with a strong showing across all business segments. Filmed entertainment operating income rose 38% on expanding home entertainment sales of film and television titles. All print businesses reported higher earnings. Revenue gains in the UK and Australia produced record operating income in the newspaper business.
www.newscorp.com
METALS & MINING


ANGLO AMERICAN
CEO: Tony Trahar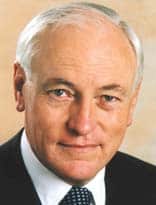 Anglo American is one of the worlds largest mining and natural resources groups, with interests in gold and diamonds, platinum, base and ferrous metals, coal, and paper and packaging. The merger of AngloGold and Ashanti Goldfields of Ghana was completed in April, creating the worlds second-largest gold mining company in terms of production. Anglo Ameri can reported record earnings of $1.3 billion in the first half of 2004, an increase of 52% from the same period a year earlier. Base metals contributed record earnings of $455 million, a sevenfold increase, due to higher metals prices and production volumes. The companys South African operations were negatively affected by the 17% strengthening of the rand against the dollar in the first half. Anglo American holds a 45% stake in De Beers Consolidated. In August 2004 Anglo Coal signed a joint-venture agreement with the coal bureau in Chinas Shaanxi Province to explore a 1 billion metric ton thermal coal resource.
www.angloamerican.co.uk
NETWORK SYSTEMS


CISCO SYSTEMS
President and CEO: John Chambers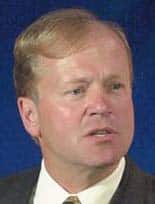 Cisco Systems, the global leader in networking for the Internet, reported a 16.8% increase in net sales in the fiscal year ended on July 31, 2004. Net income rose to $4.4 billion from $3.6 billion in fiscal 2003. The investments weve made in emerging markets around the world, coupled with continued innovation in our core business and advanced technologies, are generating record results, says CEO John Chambers. The company announced in September that it would invest $32 million over five years in a research center in Shanghai, China, to investigate new voice technologies. Cisco also announced a $50 million financing facility in South Korea to help small and medium-size businesses to deploy networking technologies. Cisco is the worlds leading supplier of network gear, but contract manufacturers in Asia make many of its products. More than half of its revenues comes from North America.
www.cisco.com
OIL & GAS


EXXON MOBIL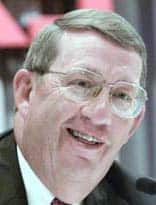 Chairman and CEO: Lee R. Raymond

Exxon Mobil, the worlds largest publicly traded oil company, has exploration, development and production activities in about 40 countries. It is a leading producer of oil and natural gas, both onshore and offshore, and has the largest proved reserves of any publicly owned company. Exxon Mobil posted second-quarter 2004 profits of $5.79 billion, an increase of 39% from the same period a year earlier, as oil prices surged to record levels. Revenue rose 24%, to $70.7 billion. Upstream earnings rose more than $1 billion in the second quarter, to $3.8 billion. Downstream earnings of $1.5 billion were the highest since 1991, reflecting improved global refining conditions. Chemical earnings of $607 million were at the highest quarterly level since 1995. The company markets fuels under the Exxon, Mobil and Esso brands. It also sells lubricants and other products in nearly 200 countries. During the first half of 2004, Exxon Mobil purchased 92 million of its common shares at a cost of $3.9 billion.
www.exxonmobil.com
PHARMACEUTICALS


PFIZER
Chairman and CEO: Henry A. McKinnell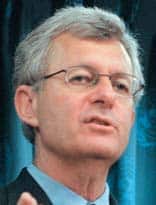 Pfizer, the worlds largest research-based pharmaceuticals firm, employs 122,000 people, including 12,500 scientists. Its products are sold in more than 150 countries. With a research budget of $7.9 billion in 2004, Pfizer discovers and develops many of the leading prescription medicines. It also is known for such consumer brands as Rolaids, Sudafed and Visine in the overthe- counter market. In August 2004 the US Food and Drug Administration approved its cholesterol-lowering drug Lipitor for reducing the risk of heart attacks. Pfizers revenue for the second quarter of 2004 rose 24%, to $12.27 billion, boosted in part by the acquisition in April 2003 of Pharmacia. Pfizer agreed in September 2004 to pay $430 million to settle all lawsuits against it alleging injury from insulation products made by its Quiqley subsidiary. Also in September Pfizer agreed to pay $125 million to acquire the remaining 90% stake it did not already own in Meridica, which specializes in drug-delivery technology.
www.pfizer.com
RETAILING


WAL-MART STORES
President and CEO: H. Lee Scott Jr.

Wal-Mart Stores, the worlds biggest retailer, plans to keep its total return to shareholders in the 13% to 15% range by opening more stores and increasing sales at existing stores. It keeps sales growing by giving customers what they want: low prices all the time. Not only does Wal-Mart source globally, but its international division also is expanding aggressively, with operations in nine countries. It also holds a 37.8% stake in Seiyu, a retailer with more than 400 stores in Japan. Wal-Mart operated 1,520 international units as of September 2004, up from about 1,300 a year earlier. For the quarter ended July 31, 2004,Wal-Marts international sales totaled $13.3 billion, up 16.3% from the same period a year earlier. Wal-Marts overall sales during its second quarter were $69.7 billion, up 11.3% on the previous year, and profits rose 17.4%, to $2.7 billion.
www.walmart.com

TELECOM EQUIPMENT


NOKIA
Chairman and CEO: Jorma Ollila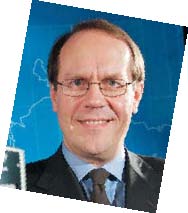 Nokia remains the world leader in mobile communications and aims to stay on top by introducing new products, sharpening its sales strategies and paying increased attention to customer needs. Nokias net sales slipped 5% in the second quarter of 2004 from the same period a year earlier, to 6.64 billion. Its net sales of mobile phones fell 13%, to 4.17 billion. The company says it is encouraged, however, by recent strength in demand for mid-price and more-expensive phones in Europe. The global market for mobile devices is continuing to expand, and Nokia expects to pick up customers in emerging markets such as Brazil, India and Russia.With appealing entry-level products, Nokia says it strengthened its market-leading positions in Latin America and China in the second quarter. In September Nokia won a deal valued at more than $120 million to supply third-generation network equipment to Libya for a new nationwide mobile system. South African mobile operator Cell C recently selected Nokias multimedia messaging service, which offers the capability of sending photographs and voice or sounds combined with text messages.
www.nokia.com
TELECOM SERVICES


VODAFONE
CEO: Arun Sarin


Vodafone, the worlds largest mobile phone service provider, lost out in its bid early this year for AT&T; Wireless of the US, but it hasnt lost its appetite for acquisitions.Properties in France, Eastern Europe and in some fast-growing countries of Asia and under-served markets in Africa have appeal, CEO Arun Sarin told analysts and investors in late September.Vodafone already has ownership interests in 26 countries, as well as partner networks in an additional 13 countries. After agreeing to pay $4.7 billion to gain full control of its Japanese subsidiary,Vodafone recently hired an executive from rival NTT DoCoMo, Japans leading mobile phone operator, to head up the unit.Vodafones revenues rose 10%, to more than $60 billion, in the financial year ended in March. Pretax earnings before goodwill and exceptional items rose 19%. However, the company was forced to write off goodwill from earlier acquisitions, resulting in a net loss.
www.vodafone.com
TOBACCO


ALTRIA GROUP
Chairman and CEO: Louis C. Camilleri

Altria Group, the worlds largest tobacco company, does business in about 150 countries. Its Philip Morris USA unit, the largest US tobacco company, reported a 1.3-point gain in retail market share, to 49.8%, in the second quarter of 2004, due to growing sales of its Marlboro brand.The companys retail share of the premium cigarette market rose 0.9 point from the same period a year earlier, to 62%. Altria Groups Philip Morris International (PMI) division, the leading tobacco company outside the US, owns seven of the top 20 international brands and has a 14% share of the global cigarette market. Altria Group is also the parent company of Kraft Foods and Philip Morris Capital and is the largest shareholder in SABMiller, the worlds second-largest brewer, with a 36% stake. Altria Groups revenue for the second quarter of 2004 increased 10.5%, to $23 billion. Earnings rose 7.8%, to $2.6 billion.
www.altria.com