Regional Report / Gcc
Shariah structures and returns are appealing to a growing range of international investors.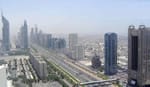 Dubai boasts the biggest exchange in the world for sukuk listings
Islamic finance was designed for Muslim investors who want to avoid riba, or the payment of interest, and engage in ethical investing through the sharing of risks under Shariah, or Islamic law. Islamic financial products such as sukuk, or Islamic bonds, however, are becoming popular investments for conventional banks.
Petrodollars and demographics have propelled the growth of Islamic finance to a certain extent, particularly in the past several years, says Majid Al Sayed Bader Al-Refai, managing director and CEO of Unicorn Investment Bank, based in Bahrain. "But there is no doubt that the dramatic growth of the industry since its inception several decades ago is in no small part driven by the growing emphasis within the industry on providing well-structured and competitive products and services," he says. "Increasingly, Islamic finance is attracting international institutions and investors who are attracted by both the financial structures and returns."
International Islamic finance is no longer a niche market catering to Muslims only but "is increasingly a mainstream component of the global banking system," Al-Refai says. As Islamic financing goes global, it still lacks standardized contracts and rules across markets in various countries. While some observers say the introduction of new products could benefit greatly from common standards across markets, Al-Refai says he is strictly against any Shariah standardization. "Shariah by definition has an inbuilt flexibility from God, and I see this as a positive and not as a weakness or a situation to be remedied," he explains.
There are different standards and different Shariah interpretations depending on the scholar and often on the country or region where Islamic finance is being practiced. "One scholar might disagree with another, but always within an acceptable divergence of opinion," Al-Refai says. "Trying to standardize everything is neither necessary nor desirable. We shouldn't be dogmatic about interpretation," he says.
If Islamic banks are gong to compete effectively with global financial institutions, they need to put more emphasis on research and development, according to Al-Refai. "There has traditionally been a cultural resistance to R&D; in the Middle East, where many still regard it as an unwanted cost rather than an essential investment," he says. Global financial institutions have built strength into their franchises through product and advisory innovation and sustained investment in R&D;, he notes. "To this end, we need to change our perception of R&D; and view it as a core ingredient in our success and in the success of the industry as a whole," he says.
Unicorn Investment Bank is committed to forming partnerships with other institutions, both Islamic and conventional, to improve collective R&D; efforts, according to Al-Refai. Unicorn has worked with a number of regional and international banks to structure and bring to market several groundbreaking products.
In February 2007 Unicorn was co-lead manager, along with ABC Islamic Bank, Arab National Bank, Standard Bank and WestLB, of a $600 million sukuk issue for Dar Al Arkan Real Estate Development, a major residential developer in Saudi Arabia. Unicorn was also the sole structuring agent and Shariah adviser to the transaction. Based on an ijara, or leasing structure, this was the first sukuk issued by a Saudi corporation in the international capital markets.
Dar Al Arkan listed the sukuk on the Dubai International Financial Exchange (DIFX) in May, bringing the number of sukuk issues on the exchange to six, with a total value of $9 billion, making it the biggest exchange in the world for sukuk by listed value. More than 100 sukuk were issued globally last year.
The value of worldwide sukuk issuance has reached $30 billion, and the product is one of the fastest growing in Islamic finance, according to the London-based Institute of Islamic Banking and Finance. There are some 250 Islamic financial institutions in 48 countries, representing banking assets of $200 billion with a growth rate of 15% a year, the institute says.
Meanwhile, Unicorn Investment Bank is preparing to launch a strategic acquisition fund with an initial target of raising $300 million in 2007 and eventually up to $1 billion in order to acquire retail and wholesale banks in key markets globally, Al-Refai says. "These could be conventional banks which we then 'Islamicize,' or they could be Islamic banks that would benefit from professional management and new capital to prosper," he says.
Across the region, Kuwait Real Estate Bank (KREB) converted to an Islamic bank over a period of two years, and Saudi Arabia's largest bank, National Commercial Bank, converted all 260 of its retail branches to become Shariah compliant. Converting a conventional bank to an Islamic bank can be a wrenching experience, says Adel El-Labban, group chief executive and managing director at Bahrain-based Ahli United Bank (AUB). "We are keeping our hands in both markets by opening new Islamic branches but keeping our conventional branches," he says. "This enables our customers to choose which type of banking they prefer."
AUB opened its first Islamic branch in Qatar last year and plans to open another two Shariah-compliant branches in the country. In May AUB won approval to open three new Islamic branches in Bahrain. If customers have a choice, they tend to prefer Islamic banking to conventional banking if they can get the same service at the same cost, El-Labban says.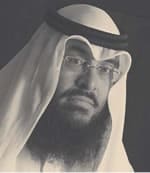 Al-Refai: Islamic finance is no longer a niche market for Muslims only
"We have increased the capacity of our Islamic bank, and it has been quite profitable for us," says Ghazi Abdul-Jawad, president and chief executive of Bahrain-based Arab Banking Corporation (ABC). The subsidiary, ABC Islamic Bank, introduced the first Islamic credit card in 2002. The unit offers wholesale Islamic banking to corporations, financial institutions and high-net-worth individuals. "Our next step may be to acquire a retail bank and to convert it to an Islamic bank," he says.
As of December 2006 some 62% of all financing in Saudi Arabia was conducted on a Shariah-compliant basis, up from 52% a year earlier. In some areas, such as consumer finance, virtually all financing in the kingdom is Islamic. The Saudi Arabian Monetary Agency has offered 374 programs and courses in Islamic financing to bankers in the last seven years.
The trend is for Islamic financing to gain market share at the expense of conventional financing. Many Islamic financial products are copies of traditional products. Once the gap closes with conventional finance, there will be more innovation in Islamic finance instead of mirror-image products, bankers say.
There is a shortage of skilled Shariah scholars. Many of the scholars who are knowledgeable in Islamic law lack a background in finance. Just as producers and directors want the best actors in their movies, banks want the most renowned Shariah scholars they can get.
Many Islamic financial institutions maintain their own Shariah boards, but some market participants say a system-wide approach would be more efficient. The Kuala Lumpur-based Islamic Financial Services Board (IFSB) began operating in 2003. It is an international standard-setting organization made up of 27 regulatory and supervisory agencies, as well as the International Monetary Fund, the World Bank, the Bank for International Settlements, the Islamic Development Bank, the Asian Development Bank and 78 market participants from 21 countries.
The IFSB issued guiding principles of risk management and capital adequacy standards in December 2005. It has recently issued an exposure draft on corporate governance for comment.
Gordon Platt