MIDDLE EAST REGIONAL REPORT
RECESSION PROOF
Saudi Arabia epitomizes the trend toward big spending on infrastructure by oil-rich nations that is keeping their economies afloat.
By Gordon Platt
The Middle East is not immune to the effects of the global economic slowdown, but the fallout is being felt less in the region than almost anywhere else, as the oil-exporting countries continue to spend heavily on investment in infrastructure to keep their economies growing. The six member nations of the Gulf Cooperation Council (GCC) are dipping into their substantial reserves accumulated during the oil-price boom, which ended abruptly last July. Massive investments in infrastructure and continuing economic reforms will position the region to compete more effectively in the global economy during the coming recovery, economists say.
Saudi Arabia, the world's biggest oil exporter and the largest economy in the Middle East, plans to spend $400 billion on infrastructure projects in the next five years. The kingdom is stepping up spending to stimulate growth and to take advantage of lower construction costs, with steel and cement prices well below their levels of six months ago. The Saudi authorities are pulling out the stops to keep the economy expanding and diversifying into new areas to create employment for the kingdom's fast-growing and youthful population, which has a median age of 21. Some 38% of the population of 28 million is under the age of 14.
While it is a member of the GCC, Saudi Arabia should not be lumped together with the smaller economies of the Gulf, says John Coverdale, managing director of Riyadh-based SABB, the Saudi British Bank, and deputy chairman of HSBC in Saudi Arabia. HSBC has appointed Coverdale global co-head of commercial banking, based in Hong Kong, effective April 6.
Saudi Arabia accounts for more than half of the gross domestic product of the GCC, and the kingdom is a major manufacturing nation, Coverdale says. The other members of the GCC are Bahrain, Kuwait, Oman, Qatar and the United Arab Emirates.
In addition to its petroleum wealth, Saudi Arabia has ample non-oil natural resources on its massive peninsula, Coverdale says. Ma'aden, the Saudi mining company that uses the country's bauxite resources to produce aluminum, also owns five precious metals mines and has identified 10 million ounces of gold reserves.
Coverdale says he is sanguine about the underlying fundamental strength of the Saudi economy. "The country has a strong government that is intent on developing infrastructure with revenue from a variety of sources," he says. "It doesn't lurch from one trend to another but moves steadily forward."
Saudi Arabia has a strong local workforce, with eager participants from the south and other poorer regions of the country, Coverdale says. It also has a wide range of industries, and its railroad tracks and highways need constant rebuilding due to the harsh desert climate.
"The impact of the global financial crisis here is rather less [than elsewhere], not because the country is cocooned but because it is cushioned due to the fact that it has been a more closed society," Coverdale says. It has been only three years since Saudi Arabia joined the World Trade Organization.
Looking East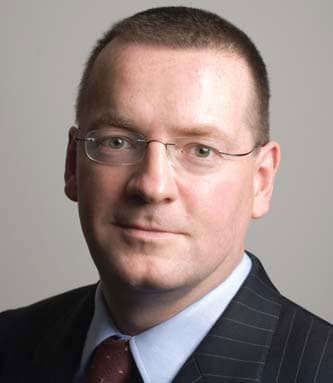 Beddington: Oil prices have probably already bottomed
Saudi Arabia is increasingly looking to the East to find growing markets for its oil and petrochemicals, says John Sfakianakis, SABB's chief economist. China has become a powerful trading partner and is the second-largest source of Saudi imports and its fifth-largest export customer. "China is an exporter of goods, and Saudi Arabia is a significant importer, while China's growth and thirst for oil imports has been largely supplied by Saudi Arabia," Sfakianakis says. Over the past nine years, Saudi exports to China have grown by 963%.
More than 70 China-based companies are doing business in the kingdom, including 62 construction firms employing close to 16,000 low-cost Chinese laborers, Sfakianakis says. A Saudi-Chinese consortium recently won the $1.8 billion civil works contract for the first phase of the $6 billion Haramain Railway project, a high-speed railway linking the holy cities of Mecca and Medina. The Al Rajhi consortium, which includes France-based Alstom and China Railway Engineering, will lay rail lines from Mecca to Medina, passing through Jeddah and King Abdul Aziz International Airport. The project will ease transportation problems faced by millions of pilgrims each year.
In the medium term China's dependence on Saudi and GCC oil will continue to rise, according to Sfakianakis. "Gradually, China is also recognizing that the effects on Saudi Arabia of the global economic crisis are minimal," he says. "The kingdom stands as the most unscathed member of the Group of 20 [major economies]."
Both China and Saudi Arabia have accumulated massive foreign reserves, mainly in US government debt, and both countries need to deal with the shifting economic balance of power from the United States and the West, Sfakianakis says. China and Saudi Arabia are naturally being drawn closer together, he says. For the moment, however, the roles of the US and China in the Middle East region are not mutually exclusive.
Investment opportunities are growing for local and international companies throughout the Arab world. Saudi Arabia is seeking to attract sufficient investment to achieve rapid and sustainable economic growth by granting foreign investment projects the same benefits and incentives available to locally owned projects, including the availability of land in new industrial cities at nominal charges.
The Saudi Arabian General Investment Authority (Sagia) signed six agreements on February 24 to develop the Prince Abdulaziz bin Mousaed Economic City in the northern province of Hail. The economic city, to be completed by 2025, will be a major industrial hub and logistics center, with an airport serving the northern part of the country. The $53 billion project is intended to create jobs and to help balance regional development. Al-Mal, the investment arm of Kuwait-based M.A. Kharafi Group, and Diyar Al-Kuwait Real Estate plan to build four residential and commercial towers in the new city.
After signing the contracts, Amr al-Dabbagh, governor of Sagia, said, "The economic cities are a vital ingredient in the future of Saudi Arabia." Sagia is developing six new cities, the largest of which is the King Abdullah Economic City, a $130 billion development at a site near Rabigh, 60 miles northwest of Jeddah. Emaar Economic City, a consortium set up by Dubai-based Emaar Properties and Saudi Aseer, will manage the project. Emaar Economic City raised $2 billion in an initial public offering in August 2008. The new city will have six components: a major seaport on the Red Sea, a central business district, an industrial zone, an educational district, resorts and residential communities. Some residential units have already been sold, although the city will not be completed for another 20 years. The first apartments and offices will be ready later this year.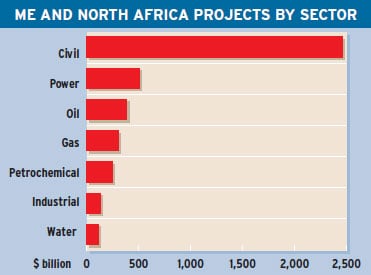 Limitless, the real estate development arm of Dubai World, is building a $12 billion urban community on a site north of Riyadh that is a 15-minute drive from the airport. The development, known as Al Wasl, will include 55,000 new homes, as well as offices, hotels, mosques, shopping malls, schools and a hospital. Nearly 5 million people are living in Riyadh today, and the city's population is increasing by 150,000 a year.
"There is enormous pent-up demand for housing in Saudi Arabia, where less than 30% of the people own their own homes," says Maurice Horan, general manager and head of strategic investments at Riyadh-based Arab National Bank (ANB). "Because we did not have a fine-tuned mortgage industry, we haven't had the excesses seen elsewhere," he says.
In 2007 ANB set up a mortgage firm, Home Finance, with Dar Al-Arkan, a leading real estate developer in Saudi Arabia, and the International Finance Corporation, the commercial lending arm of the World Bank. Home Finance is the largest Islamic property-financing company in the region.
Saudi Arabia's first mortgage law could be enacted by the end of this year, unlocking big real estate lending potential. A draft law has been in the works for nearly a decade and was approved last year by the advisory Shura Council. The measure is now being examined by the Council of Ministers and must be ratified by royal decree and found to be fully compatible with shariah law before it can go into effect.
ANB's earnings rose 1% last year to $663 million, but 2009 could be a more challenging year for everyone across the globe, including in Saudi Arabia, Horan says. "Our client base is not immune to the global economic slowdown," he says. "We will be very vigilant in maintaining the quality of our loan book."
Banks Provide a Role Model
Saudi Arabia's highly regulated banking industry is in very strong condition, Horan says. The kingdom is the only major emerging market with no failing banks. "One reason for this is that SAMA [the Saudi Arabian Monetary Agency] is a strong and wise regulator," he says. SAMA, the central bank, has taken a highly conservative approach to bank regulation, which is likely to continue under its new governor, Muhammad al-Jasser, who was previously deputy governor under Hamad Saud al-Sayyari and who was promoted as part of a broad cabinet reshuffle in February.
SAMA has broad regulatory powers in licensing banks, approving their activities and taking prompt corrective action when required. It has the power to issue rules and regulations in all areas of banking, including capital adequacy, liquidity, lending limits and credit and market risk. It also provides central payment and settlement services. The Saudi banking model, with its emphasis on systemic stability, could serve as a model for revamped banking systems in the West.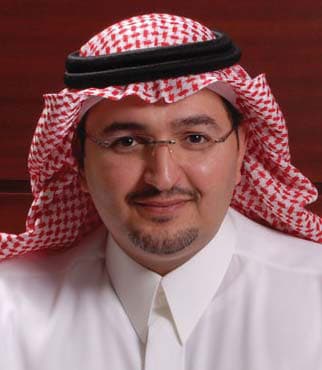 Al Sowailim: Believes in building an empowered investor community
Abdul Rahman Al Attiyah, secretary-general of the GCC, says the world is beginning to use Islamic banking and investment principles as a result of the global financial crisis. He told a conference in Dubai last month that Islamic financing in the Americas, Europe and Australia increased by 80.6% in 2008 to more than $35 billion, out of a worldwide total of $639 billion.
As the biggest and wealthiest country in the GCC, Saudi Arabia has substantial cash reserves it can tap to sustain economic activity, says Philippe Dauba-Pantanacce, senior economist for the Middle East and North Africa at Standard Chartered. SAMA reacted decisively and appropriately to a liquidity squeeze in June 2008 and ensured that liquidity conditions soon normalized, with interbank rates falling substantially, he says.
Structurally, the country faces the problem of underemployment and is trying to address this by diversifying away from oil to more labor-intensive industries. Recently, the cabinet approved a plan to increase the industrial sector's share of gross domestic product to 20% by 2020 from less than 10% in 2007.
Education was deemed a priority in Saudi Arabia's fiscal 2009 budget, Dauba-Pantanacce says. "This is in line with the recent project to build the largest women's university in the world, with a price tag of $5 billion," he says. The Princess Noura bint Abdulrahman University, with a capacity of 40,000 students, is under construction in the eastern suburbs of Riyadh.
Deficit Looms
Saudi Arabia's record 2009 budget will be in deficit for the first time since 2002 and includes a 36% increase in capital spending to support the government's infrastructure program. The budget includes funds for 1,500 new schools and 86 hospitals. It also includes appropriations for roads and traffic lights, ports, airports, railroads and new postal services.
Saudi Arabia is building modern infrastructure to improve its global competitiveness. Under a program introduced by Sagia in 2005, known as the "10 by 10 program," Saudi Arabia pledged to become one of the 10 most competitive economies in the world by 2010. The International Finance Corporation ranked the kingdom 16th out of 181 countries in its "Doing Business Report 2009," issued last September. The ranking was based on economic reforms and the ease of doing business. Besides the IFC benchmark, Saudi Arabia tracks the World Economic Forum's global competitiveness index and the Institute for Management Development's world competitiveness rankings. Sagia says Saudi Arabia will be in the top 10 in at least one of these rankings by 2010.
"Saudi Arabia is on the map in a way it has never been before as an investment destination," says Coverdale of SABB. He cited the opening last August of the country's stock exchange, the Tadawul, to institutions and individuals from outside the GCC. These foreign participants in what is one of the biggest markets in the emerging world must channel their investments through licensed local intermediaries. In the six months since this limited access to Saudi share trading was granted, HSBC Saudi Arabia says it has purchased 100 million shares valued at more than $1 billion on behalf of 30 foreign-based investment institutions. Total purchases of Saudi shares by foreign institutions in the same period were approximately $1.6 billion, which came as something of a disappointment to local brokers, who had predicted that the opening would attract huge interest from foreign investors looking to diversify their portfolios.
"This is not what everyone expected," says Adeeb Al Sowailim, chief executive of Falcom Financial Services, a Riyadh-based shariah-compliant investment bank. "The Saudi equity market, in terms of pricing, is one of the best," he says. The stock market fell 56.5% in 2008, as measured by the Tadawul All Share Index. It was up 39% in 2007.
Falcom was established in January 2007 at a time of growing competition in the financial services industry. "The best steel is made when the iron is hot," Al Sowailim says.
Following the introduction of the Capital Market Law in 2003, all commercial banks engaging in investment banking were required to create separate entities for these activities, subject to licensing and regulation by the Capital Market Authority. This encouraged foreign investment banks to enter the market at a time when oil prices were soaring and the economy was booming. The CMA has issued 104 licenses, including 30 in 2008.
Despite the recent inflow from foreign institutions, individuals still account for 94% of the trading on Tadawul, and many are first-time investors. Falcom recently upgraded its portal, which provides free information on corporate fundamentals and technical analysis. "We believe in building an empowered investor community," Al Sowailim says.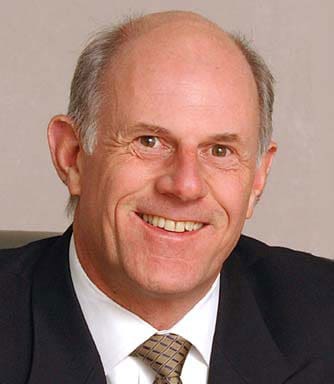 Coverdale : Saudi Arabia doesn't lurch from one trend to another
Among at least six current investment banking assignments, Falcom is advising Jordan Internet City, a $300 million development in Amman that is seeking to attract major information technology firms from around the world. The firm is also advising on the financing of new industrial zones on 4.3 million square meters (1,000 acres) of land south of Riyadh.
In January 2009 Falcom introduced the first licensed Islamic index in the Saudi market with a pre-market feature that allows investors to get an indication of prices before the market opens. "Investing is relative, and growth in the Middle East region is stronger than anywhere else except China," says Francis Beddington, head of research at London-based Insparo Asset Management, which has a Middle East and North Africa fund. "The region is also more transparent than China, where investors lack confidence in the data," he says.
According to Beddington, oil prices have probably bottomed, and the Middle East could experience strong growth in 2010, following a slowdown this year. Fixed-income securities in the region are paying very attractive yields, he says. "Credit is a theme we see the most interest in for 2009," Beddington says.
Oil prices appear to have found a short-term floor as further evidence emerges that the Organization of Petroleum Exporting Countries is making good on its output cuts, says Howard Handy, general manager and chief economist at Riyadh-based Samba Financial Group. "For now, we are maintaining our $55 a barrel average price projection for 2009," he says. "By 2010, US consumers should begin to regain some confidence, and oil prices should rise 9%," he predicts.
Meanwhile, there has been a surge in upstream oil and gas investments across the GCC, particularly in exploration and development projects to replenish declining reserves. There has been a 9% increase in upstream investments in the Gulf since June 2008 to a February 2009 estimate of $204 billion, according to Dubai-based Proleads, a research firm. The United Arab Emirates increased such investments by 30% from last June to $55 billion.
PRIVATE EQUITY EXPANDING ITS FOOTHOLD IN THE REGION
The Middle East's private equity market is small relative to the size of the region's economies. It offers growing opportunities for investors, however, as regional businesses seek new sources of funding in the credit crunch and as initial public offerings are difficult to arrange in current market conditions.
"Growing companies in the region need capital to finance their growth," says Fadi Arbid, executive vice president and country head for Saudi Arabia at Amwal AlKhaleej, a private equity firm founded in Riyadh in 2004, which also has offices in Dubai and Cairo. "Saudi Arabia is the 800-pound gorilla in the room and cannot be ignored," Arbid says. However, there are opportunities throughout the Middle East and North Africa, he notes.
Family-owned businesses dominate the private sector across the region. Many of these businesses are reluctant to give up control and ownership. "Business owners are becoming more willing to consider external funding because it is more difficult now to get bank loans, and because they have limited capacity to inject capital themselves in light of their declining net worth," says Tariq Al-Sudairy, senior vice president at Amwal AlKhaleej.
Increased government spending, favorable demographics and economic reforms are driving growth in the region, Al-Sudairy says. "We are helping companies get to the next level and expand into new geographies," he says.
Amwal AlKhaleej took a sizeable minority stake in Damas, the largest jewelry retailer in the UAE, and is partnering with the company to form Saudi Damas, which now has many branded stores in Saudi Arabia. In Egypt, the private equity firm is a founding shareholder in a textiles holding company, Al Arabia, which has made a series of acquisitions in all stages of the business, from cotton trading to spinning, weaving, dyeing, finished goods and retail.