Global Finance selects the best treasury and cash management banks, globally and by region, and the best providers of treasury management systems and services by category.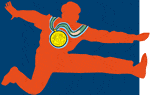 Treasury and cash management is becoming an increasingly global business, and customers are looking for banks and treasury management software providers that can provide seamless, standardized service spanning multiple geographies. As the titans of the corporate world streamline their treasury and cash management operations by establishing shared service centers and payment factories, they are looking to rationalize the number of banking relationships they maintain. That places an onus on banks to prove their value in the financial supply chain, not only by getting the fundamentalspayments and collections, liquidity management and financingright across multiple jurisdictions, but also by adding something extra that makes them stand out from competing providers. Clients are looking not only for payments and receivables solutions delivered on global platforms, but also for an information overlay that allows for control and informed decision-making, observes Paul Galant, global head, cash management, Citigroup.
One of the most significant initiatives in the cash management industry is the introduction of the single euro payments area (SEPA), which is due to go live in 2008. Banks will have to strategically position themselves as either a true transaction bank, offering the full range of transaction banking products and services, or establish themselves as a distribution bank in which non-core payment functions are carried out in the most cost efficient manner, says Werner Steinmueller, head, Global Transaction Banking, Deutsche Bank.
In the following pages Global Finance identifies the banks and treasury management software providers that have successfully combined geographical reach and market presence with product innovation, investment in technology and local market knowledge to meet the needs of their customers. Winners were selected using a range of subjective and objective criteria such as investment in new and innovative technologies, product depth and breadth, market share and geographical reach.
The provision of treasury and cash management services is not just about size. Award winners are those companies that have leveraged technology in innovative ways to meet customers evolving needs as well as customizing solutions where needed to take account of local requirements. The Treasury Management Systems & Services awards include 11 categories in recognition of the growing role non-bank providers play in the provision of transparency, connectivity and inter-system communication to help companies better manage their business, reduce costs and increase efficiency.

Anita Hawser