MILESTONES: UNITED ARAB EMIRATES
By Anita Hawser
Dubai Mercantile Exchange is on a mission: It wants to take up more space on the screens of futures traders, according to new CEO Christopher Fix, who once sat on the other side of the screen as a commodity futures broker at BNP Paribas in Singapore.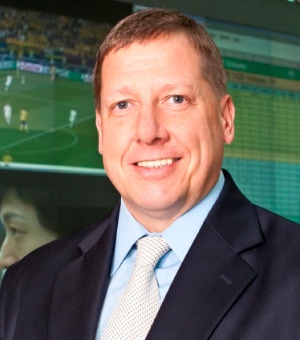 Fix, DME: Futures traders are finicky. They won't put markets on their screen space unless it is interesting for them
The exchange, which was launched in 2007, has traded 3.5 billion barrels of oil since its inception, and on April 25, 2012, its daily trading volume reached a high of 12,648 contracts. The DME's Oman Crude Oil Futures Contract (DME Oman) is the largest physically-delivered crude oil futures contract in the world and is the sole benchmark for Oman and Dubai exported crude oil.
However, Fix knows the exchange still has some work to do if it is to catch up to larger and more liquid benchmarks such as Brent and West Texas Intermediate. Fix says Brent is "the least-worst option" for eastern and Middle Eastern markets. While it may be a more liquid benchmark, Brent doesn't match the trade flows in the East of Suez market and is a light and sweet product mainly geared toward North Sea refiners, he says. "We have a more competitive crude that better reflects Middle East indices."
There is plenty of room for DME to grow in the market, particularly as refineries and customers in Asia are buying Middle East crude, according to Fix. "In the short term, there needs to be more done with the DME," he says. "When I was at BNP Paribas, we were a major clearing member of the exchange and I was critical of some of the things it did. We need to make the exchange more relevant for traders who can use it, and make sure it has the volume, the screens and the liquidity further down the curve so bid-offer spreads come in at a reasonable level."
Reaching that goal is also about engaging the market, which perhaps explains why Fix has been constantly on the road since starting the job last August—notching up 100 meetings in six countries in three months. "DME has been around for a while but is still in neutral," says Fix. "It needs a bit of a push to take it to the next level. Futures traders are very finicky, and they won't put markets on their screen space unless it is interesting for them." DME has approximately 30 to 60 participants on a monthly basis, and 40% of the oil it trades goes to China, where Fix says demand for crude is not slowing but increasing by 400,000 barrels a day. "This is not a sign of a slowing economy," says Fix, adding that China is expected to come on line with 750,000 barrels a day in new refining capacity.