ASIA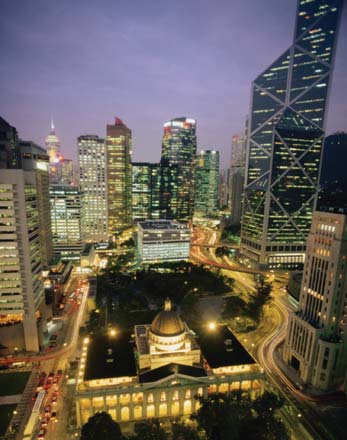 Born in Hong Kong in 1865, HSBC continues to dominate the banking industry in Asia.Over the past year, it has made particular headway in mainland China, opening up more opportunities in this huge market. In 2002, the bank became the first foreign entity to offer internet banking on the mainland, adding to the banks 4-million online account users. HSBC also became the first foreign bank to offer foreign currency services to mainland Chinese citizens.
In Hong Kong, the bank is preeminent three-quarters of the adult population hold an account with HSBC, it dominates the home loan market and nearly twothirds of online account holders bank with them.
Region-wide, HSBC offers unrivalled corporate and institutional banking services. Through its 18 dealing rooms across Asia, the bank leads the way in foreign exchange, fixed income and derivatives through its large customer base and effective execution. A wealth of experience in the region gives the bank a clear lead in project and trade finance.
The group made a $10.5 billion pre-tax profit in 2002, 35.3% of which is accounted for by Hong Kong and a further 12.3% elsewhere in Asia-Pacific. Return on equity was 12.3%. The bank has assets of just over $759 billion and a capital adequacy ratio of 13.3%.

– John Bond, chairman.


www.hsbc.com



CHINA



Industrial and Commercial Bank of China

The largest commercial bank in China, and one of the largest in the world, ICBC had deposits outstanding of Rmb346.6 billion and loans outstanding of Rmb2,529.9 billion. The bank has issued more than 75 million peony cards, and leads the way with new technology banking, offering real-time fund transfer and settlement facilities, internet B2B services and telephone banking.
Use of technology has enabled ICBC to cut staff and branches there are still some 30,000 of the latterand the bank has been aggressive in streamlining its operations.
ICBC accounts for around a third of domestic assets and undertakes about half of the countrys banking settlements. The bank has an international presence with branches and representative offices throughout Asia, Europe and the US.
ICBC is slated for privatization in the next three to five years, and if the Chinese government fulfils its promises to reform the banking sector, will doubtless be viewed with interest by outside investors.

– Jiang Jianqing, chairman and president


www.icbc.com



INDIA



ICICI Bank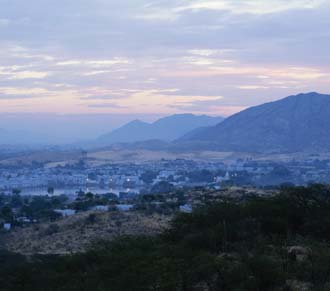 After the merger between ICICI Limited and ICICI, the resultant ICICI Bank Ltd (Indias second-largest financial institution) has made deep inroads into Indias retail banking sector.
In 2002, the banks retail assets rocketed by 149%, putting them at 15% of total assets and 25% of customer assets at the end of 2002.This compares to respective figures of 6% and 11% at the end of that years first quarter. Corporate assets have declined, partly due to the banks selling-down of loans and repayments of maturing corporate assets.
The merged retail operations have produced greater efficiency, and ICICI has demonstrated a keenness to introduce new products, including, for instance, Indias first mobile ATM, a cashpoint machine that moves around while tracked by Global Positioning System satellites.

– K.V. Kamath, CEO


www.icicibank.com



INDONESIA



Bank Mandiri

Bank Mandiri was set for an IPO at the end of 2002, but jitters caused by unhappiness at the states privatization plans, as well as by the Bali terrorist bombings of late 2002, have delayed this.
Born out of the financial crisis of 1998 as a merger of four stateowned banks, Bank Mandiri has turned around its balance sheet. Non-performing loans have fallen from 71.29% to 9% as of September 2002.The bank has focused on cutting costs through integrating IT platforms.
In 2002, Bank Mandiri was mandated by the government to reprofile more than 100 trillion rupees of bonds.
Mandiri is also set to establish a joint insurance venture with AXA Asia Pacific Holdings later this year. Return on equity for the first three quarters of 2002 was 27.5%, up from 22.3% for the previous year.

– Binhadi, president


www.bankmandiri.com



MALAYSIA



Public Bank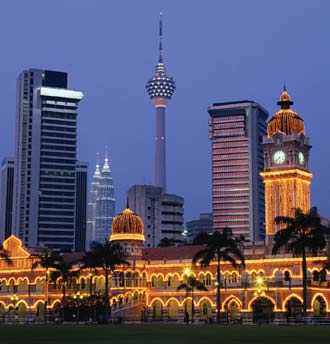 While not the largest bank in the country, Public Bank has been f a s t e s t o f f t h e bl o ck s s i n c e Malaysias banks consolidated at the end of the 1990s. The bank has achieved loan growth of around 10%, more than double the average of the sector as a whole.
Its bad loans are less than its competitors, at 4.2%, and although the bank experienced a 9.9% drop in profits in 2002, this was well under Malaysias average bank profit loss of over 25%.
Public Banks core business is serving small and medium enterprises, which receive nearly half of the banks new loans. Public Bank has the highest growth rate in the area. Deposits at the bank have also risen more steeply than at its rivals, with Public wooing retail and corporate accounts with telebanking and a rapidly expanding e-bank.

– Teh Hong Piow, chairman


www.publicbank.com



PAKISTAN



National Bank of Pakistan

The largest commercial bank in Pakistan, NBP is majority owned by the Pakistani government.As well as traditional banking activities, the bank provides a broad range of services including collection of taxes and delivery of salaries and pensions to the countrys public sector employees. It has stripped away bureaucracy to improve operating profits, and in 2002 made an after-tax profit of Rs2.25 billion, up a sharp 96% on the previous years Rs1.15 billion.
The banks risk profile is conservative, partly because much of NBPs business is conducted with state bodies and also because it holds large levels of government securities.
Total assets were Rs432.80 billion at the end of 2001. Total capital is Rs23.94 billion, bumped up by an issuance of bonus shares in 2001. The capital adequacy ratio was 14.5%, and return on equity rose from 25.85% in 2001 to 45.27% in 2001.

– Syed Ali Raza, president


www.nbp.com.pk



PHILIPPINES



Bank of the Philippine Islands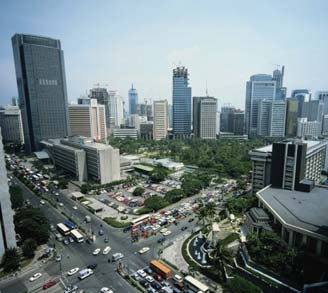 Philippine banks are still carrying the burden of bad loans from previous lending splurges. Although BPI has kept its non-performing loan percentages in low double figures rather than the high teens of most of its competitors, its success over the last year has been predominantly driven by income generated from trading rather than lending.
Lower loan yields and weakened corporate willingness to take on debt has meant that the bank has concentrated on making money in other areas, such as securities trading and foreign exchange.
BPI has increased operational efficiency, and cut operating expenses by 4%, despite continued investments in IT. Staff numbers were slimmed by more than 5% in 2002. BPI made profits of Ps5.2 billion in 2002, giving a return on equity of 10.3% and return on assets of 1.3%.

– Jaime Zobel de Ayala, chairman


www.bpiexpressonline.com



SOUTH KOREA



Shinhan Bank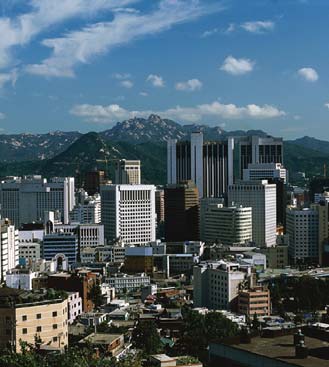 When the government revised loanloss provisioning guidelines for banks in 2002 Shinhan Bank was in good stead, having conservatively put W168.3 billion of provisions in place the previous yearthree times more than it did in 2002. Partly as a result, Shinhan Bank saw its profits grow by a remarkable 72%. It also has a non-performing loan ratio of 2.42%, down from 1.42% at the end of 2001.
Shinhan Financial Groups assets rose 23% to W80.8 trillion as of the end of December 2002, and the banks assets rose 12% to W69.7 trillion. The bank is wholly owned by the Shinhan Financial Group which has been used to acquire interests for the bank such as in April 2002 buying up the brokerage Good Morning Securities.

– In-ho Lee, president and CEO


www.shinhan.com



SRI LANKA



Commercial Bank of Ceylon

Sri Lanka is beginning to enjoy the peace dividendconstructive use of resources, access to capital and rising living standards. Commercial Bank of Ceylon, which focuses mainly on consumer banking,hopes to cater to this new and more affluent generation.
The bank has incorporated its own IT company,invested heavily in telephone and internet technology to serve customers cheaply and expanded its ATM network. The bank is an active lender to STET small and medium sized enterprises, and is a participant in the governments and Asian Development Banks SME development programme.
CBCs profits for 2002 were up over 15% on the previous year. ROA was 1.82% after tax.

– MJC Amarasuriya, chairman


www.combank.net



TAIWAN



Chinatrust Commercial Bank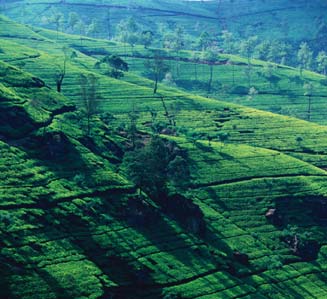 Chinatrust spent much of last year clearing its balance sheets of bad loans, and as of the end of 2002 had lowered its non-performing loan ratio down to under 2.5%. The bank has a stranglehold on the countrys credit-card issuance, and has introduced a range of consumer loan products in a bid to become yet more retail-focused.
Chinatrust acquired the Taiwanese personal loan portfolio of ABN, and is working to forge strategic alliances with European financial firms to buy bad loans across Asia.Already the bank has a network of nearly 60 business offices around the world.
The Taiwanese government passed a securitization law in summer 2002 that Chinatrust is hoping to capitalize on. The bank plans to securitize around NT$5 billion of mortgagebacked loans by the middle of 2003.
Chinatrust reported earnings of NT$15.1 billion for 2002, representing growth of 66% over the previous year.

– Jeffrey Koo


www.chinatrust.com.tw



THAILAND



Bangkok Bank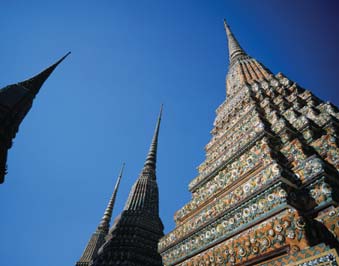 The largest bank in Thailand, Bangkok Banks recovery over the past two years has been emblematic of a return to stability for the countrys economy as a whole. Bangkok Bank is still hurting from impaired loans, and in 2002 restructured loans worth Bt66.96 billion.
For the first time in over five years, the total loan book in 2002 was greater than the previous year. Full year profits were down slightly on the previous year, at Bt6.27 billion. Total assets and deposits dropped slightly.
Over the last two years, Bangkok Bank has restructured its operations to focus its business units on particular customer groups, has cut costs by centralizing administration and processing and established new business centers with an emphasis on fostering relationship banking.

– Kosit Panpiermras


www.bbl.co.th