BEST BANKSCENTRAL AND EASTERN EUROPE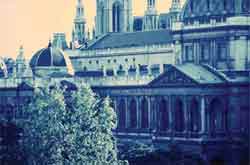 Bankers at Bank Austria Creditanstalt (BACA) much prefer talking about their exploits in central and eastern Europe than events closer to homeand little wonder why. While the 2000 tie-up with HVB of Munich has turned from a love match to a deathly embracethe HVB share price has since the purchase dived to an eighth of its valueBACA has reaped a bountiful harvest in the former Communist countries.
Pre-tax profits in the region rose by 34% in 2002, in sharp contrasts to losses elsewhere. The April announcement that HVB would float up to 25% of its BACA stake has sparked the hope that the value of the regional franchise might be better realized in the share price.
Although competition in the sector is intenserivals Erste Bank, UniCredito Italiano, KBC and Raiffeisen Bank all merit mention in the end, its the breadth and consistency of BACAs commitment to the region that wins it the award for best bank.
Karl Samstag, chairman and CEO
www.ba-ca.com

AZERBAIJAN


International Bank of Azerbaijan

This long-time winner continues to lead the field in the Caspian Republic. A market share of over 75% might not prove sustainable in the longer term, but the bank is investing heavily in its services and technology. Recent highlights include making its payment system electronic and increasing the spread of its branch network.
Privatization is still very much on the agenda: the Azeri government has said that its still exploring how to sell the balance of the 50.2% of the stock held by the Ministry of Finance.
The EBRD has a long-standing commitment to take 20% of the bank.
Jahangir Hajiyev, chairman
www.ibar.az

BULGARIA


Bulbank

The largest bank in Bulgaria wins this award againbut against even stiffer opposition. DSK Bank continues to build on the retail platform afforded it by its former incarnation as the state savings bank. And with Biochim, a once specialist lender, now acquired by Bank Austria Creditanstalt, its becoming a serious competitor.
Still, a 2000 acquisition by Uni- Credito and Allianz means that Bulbank retains a first mover advantage in shifting systems and management to an international level.
With confidence in the countrys economic prospects returning, attention is turning to wealth generation. This February, Bulbank launched the first funds offering international exposure to Bulgarian savers.
Levon Hampartzoumian, chairman and CEO
www.bulbank.bg

CROATIA


Privredna Banka Zagreb

Privredna has finally overtaken longterm market leader Zagrebacka Banka in a number of key measuresincluding profitability. Spur for the banks transformation was its 2000 acquisition by IntesaBCI of Italy (the EBRD owns 20% of the shares). While UniCredito and Allianz finally took 100% of Zagrebacka this March, lingering doubts over ownership unquestionably took some of the wind out of that banks sails.
With the banking crises of the 1990s now historyand the sector almost entirely foreign owned, the Croatian market is an extremely competitive arena, but unbalanced in key respects. In January, the Croatian National Bank tried to rein back loan growth by requiring the fastest growing banks to purchase low-yielding government bonds and to increase the amount of liquid foreign assets held on the balance sheet.
Bozo Prka, president
www.pbz.hr

CZECH REPUBLIC


Ceskoslovenska Obchodni Banka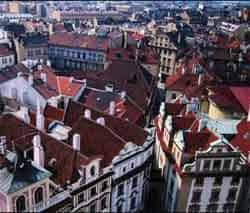 Czech banks are on an uptick as memories of banking crises subside, and the prospect of EU accession crystallizes into reality. No one is bobbing higher on that wave than Ceskoslovenska Obchodni Banka (CSOB), the countrys largest bank. Owned by KBC of Belgium, CSOB reinforced its position in the retail market when it snapped up bankrupt Investicnia Postovni Banka (IPB).
Thats not to say there arent competitors, particularly Komercni Banka and Ceska Sporitelna, the traditional retail leader. For all three banks, the individual customer is the key target.
CSOB advanced 27% more home loans in 2002 than the year before and CEO Pavel Kavnek expects that growth to continue in 2003. That level of business growth helped plump CSOB profits up by almost 11% last year.
Pavel Kavanek, chairman and CEO
www.csob.cz

ESTONIA


Hansabank

Estonias Hansabank is part of a market-leading financial group that spans the Baltic republics. A common brand and IT backbone supports a product range attuned to the considerable differences of the individual Baltic states. Nowhere is that strategy more successful than in Estonia, where the bank has around 58% of deposits and 52% of the market for loans and leases.
Over 410,000 Estonians used the banks Hanza.net Internet banking service at the end of January 2003Estonia has an unusually high level of IT literacy and mobile phone penetration.
Strong GDP growthover 5% in 2003has helped clean some of the wrinkles from the Estonian banking sector. Looming EU accession has also provided a boost, though some of that benefit, such as declining interest rates, for example, may now be played out.
Indrek Neivelt, chairman
www.hansa.ee

HUNGARY


OTP Bank

OTP is a perennial market leader in Hungary and has grown and grown since the former state savings bank was privatized. It now holds around 80% of retail deposits, as much as 60% of the bank card market, and has accumulated an asset base of around $10 billion.
Its a sign of growing confidence at the bank that OTP recently acquired IRB Slovakia, recreating past geographical links.
But its not resting on its laurels. OTP has launched a new telebanking service, available through mobile phones or the internet. Indeed, three out of four electronic banking transactions in Hungary will pass through OTP.
The bank has already set up OTP Mortgage Bank, aimed at tapping into growing consumer interest in home loans. OTP advances over 40% of housing loans in Hungary.
Sndor Csnyi, chairman and CEO
www.otpbank.hu

KAZAKHSTAN


Kazkommertsbank

Kazkommertsbank is surfing the crest of a lively wave. The Kazakh economy grew by 9.5% in 2002 and that buoyancy helped the republics largest bank swell its asset base and profitability. In fact, even more than with other Kazakh banks, KKBs problems are those of success finding new, attractive areas in which to invest.
Traditionally banker to the countrys largest companies, KKB is now expanding into the retail market, long the province of one-time state savings bank Halyk Bank, but now a fiercely competitive arena.
KKB is also stepping off home turf for the first time, buying a bank in neighboring Kyrgyzstan and, most significantly, setting up Moskommertsbank in Moscow. Tough domestic regulation and the introduction of international accounting standards have helped dim fears over the rapid accumulation of assets in the Kazakh banking systemKKB is nudging investment grade ratings for its debt.
Nurzhan Subkhanberdin, chairman
www.kkb.kz

KYRGYZSTAN


AsiaUniversalBank

This five year-old bank is not yet the largest in Kyrgyzstan but it has grown its assets fast, enhanced profitability and pioneered technological innovation in the country. AUB has made efficient payment systems a particular focusold hat in some countries, maybe, but crucial for a country whose economy is struggling to escape the shackles of the past.
In April, the bank entered the MIGOM international money transfer system, a European Trust Bank operation that allows funds transfer without the opening of a bank account. AUBs payment card system is the market leader in Kyrgyzstan.
Nurdin Akenovich Abdrazakov, CEO
www.aub.kg

LATVIA


Parex

Latvias largest bank Parex maintains pole position despite the pressing challenge of Latvijas Unibanka.
Parex has been dogged by uncertainty over its ownership, but that may now have passed with the banks management saying it has abandoned the search for a strategic partner, due to the weakness of banking stocks. For the time being, thats also stymied another possible capital raising routea stock market float. The bank is instead concentrating on bolstering its market leading position in the Baltic region.
Latvias banks are targeting the countrys fast growing private pension sector. Growing confidence in the banking sector and the prospect of EU accession have underpinned growth.
Parex is also targeting the domestic credit card market, where it has a 25% market share.
Valerijs Kargins, president and CEO
www.parex.lv

LITHUANIA


Vilniaus Bankas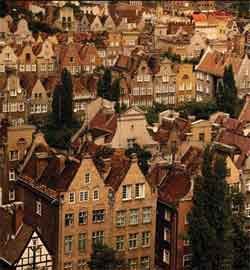 Owned by SEB of Sweden, Vilniaus Bankas is Lithuanias leading bank, garnering 39% of the countrys deposits. Profits were up 33% in 2002, giving a return on equity of 16.9% and a return on assets of 2.03%.The bank swelled deposits by 9.8%despite a whispering campaign over the banks health, rumors vigorously denied by bank president Julius Niedvaras and the central bank.
Vilniaus has been at the forefront of innovation in the countrys financial markets, opening up VB Mortgage Bank, Lithuanias first dedicated home loan lender.
Julius Niedvaras, president & CEO
www.vb.lt

POLAND


Bank Handlowy

Times are hard in the Polish banking sector, and choosing a winner harder still. But Citibank-owned Handlowy comes through in an industry in which foreign buyers have scooped up over 80% of the assets.
As its name suggests, Handlowy started life as a trade bank, a genesis that has left it with a roster of blue chip clients the envy of rivals. Still, even this bank has not completely escaped the economic woes that have mired the Polish economy; according to the National Bank of Poland, non-performing loans rose to 22% across the banking sector.
Cezary Stypulkowski, president and CEO
www.citibank.pl

ROMANIA


Banca Comerciala Romana

Romanias largest bank, with around 250,000 corporate customers and around 2.5 million retail clients, Banca Comerciala Romana (BCR) is scheduled for privatization, despite the ruling out of bids from Hungarys OTP and Frances Eulia. The state owns 70% of the bank, with the balance held by five domestic funds.
In a country where banking services have improved fastat least partly because of foreign ownershipBCR has marked itself out by a rapid rollout of new products for companies and individuals alike. The bank is targeting small and medium enterprises, aided by a facility from the EBRD.
Its also got the nascent mortgage market in its sightswith multilateral agencies again likely providing some of the firepower. Retail customers lie at the heart of the BCR strategy, backed up by new brokerage and asset management arms.
Nicolae Danila, CEO and president
www.bcr.ro

RUSSIA


Alfa Bank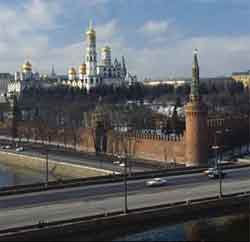 The top echelon of Russias banks are fast learners and few have moved faster than Alfa to bring themselves up to international standards.
Through its Alfa Group holding company, the bank is linked to other entities owned by prominent Russian tycoon Mikhail Fridman but Alfa has worked hard to develop itself into a leading full service, universal bank.
Investment banking revenues have proved a driver of profit growth in the past but in recent years the bank has moved aggressively into the retail business. Coming through the 1998 financial crisis with its reputation intact helped attract depositors but that competitive advantage is now largely played out.
Instead,Alfa has made key hires to develop a new concept of bank branch/ ATM hybrid, called Alfa Express, targeted squarely at the countrys burgeoning bourgeoisie.
Alex Knaster, CEO
www.alfa-bank.com

SLOVAKIA


Tatra Bank

Tatra is no longer the shoe-in as best bank in Slovakia that it once was but it retains its top spot in recognition of its refusal to sit on its laurels.Tatra has consistently invested in technology and servicesit won Global Finances Best Internet Bank award for the country last yearwhile managing costs.
The bank has profited from being part of one of central Europes hidden success storiesSlovakias GDP rose by 4.4% last year. And theres more momentum left in the economy. Accession to the European Union promises a substantial influx of structural funds, while entry into the euro areapossibly by as early as 2006will remove the constraints placed upon Slovak exporters by a rising domestic currency.
Rainer Franz, chairman
www.tatrabanka.sk

SLOVENIA


Nova Ljubljanska Banka

The stop-start process of privatization that has hung over Nova Ljubljanska Banka (NLB) for so long has at times threatened to obscure, but never seriously undermine the dominance the bank has in this small, prosperous trans-Alpine republic. NLB holds nearly 40% of Slovenian banking assets and advances nearly one in four loans.
Even when competitors have eaten into NLBs market share, it has fought back.NLBs size and sheer importance to the countrys economy give it such heft; bank management point to its consistent record of innovation and investment in customer serviceespecially important in tech-savvy Slovenia.
This March, the government announced it would not, after all, sell its remaining 8.7% of NLB shares. In September, Belgian bank KBC finally gained approval to buy 34% of the bankbut only for an eye-watering 435 million, and at the price of a stand-still agreement until 2006 at the earliest.
Marko Voljc, president and CEO
www.nlb.si

TURKEY


Akbank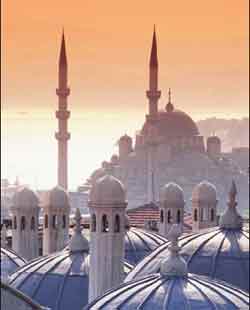 Turkeys banks are caught in the eye of a geopolitical storm.The refusal of the new moderate Islamist government to bow to pressure to allow US armed forces to attack Iraq from Turkey has exposed a delicate economy to external shocks. That pain may hit hardest in a banking sector whose recovery from the crisis of the late 1990s was still underway.
But of all the major Turkish banks, Akbank looks best placed to deal with turbulence. Though only the second largest bank by asset size, it is the best capitalized institution in the sector and by far the most profitable.
Zafer Kurtul, president and CEO
www.akbank.com.tr

UKRAINE


Privatbank

Privatbank is the frontunner in a former CIS country only slowly emerging from the shadow of its Russian neighbor.
Founded in 1992, the bank has expanded aggressively, both in its geographic reach and the range of products it offers. Privatbank has introduced a variety of credit schemes for goods from houses to cars.They complement a strong retail presence underpinned by investment in core technology such as payment card systems.
The bank also has a strong roster of corporate clientspotentially problematic during the dog days of the 1990s but a big plus now the Ukrainian economy is rolling again. GDP rose by around 4% last year.
Alexander Doubilet, chairman
www.privatbank.com.ua

UZBEKISTAN


National Bank of Uzbekistan

The National Bank of Uzbekistan again wins the award for this central Asian republic. Founded in 1991 by the countrys current president Islam Karimov and stateowned, the bank still bears the stamp of the command economy. NBU acts as the governments agent in international financial markets and an export-import bank, as well as a full service commercial bank.
Thats allowed NBU to bestride a banking sector in which outside critics say the pace of change is achingly slow.
NBU owns around half of the countrys banking assets. But with eventual privatization on the horizon, NBU managers have moved to overhaul the banks range of products and services, offering such novelties as internet banking.
Zainiddin Mirkhodjaev, chairman
www.nbu.com