FINANCIAL SOFTWARE / CASH MANAGEMENT SOLUTIONS
A new generation of mobile technology promises to bring comprehensive remote access to corporate finance systems for executives on the road.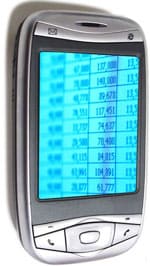 For many companies, mobile phones, PDAs and other mobile devices such as BlackJacks or BlackBerries now offer the ability to manage field user access—connecting sales associates, field technicians and other remote users to enterprise systems. But one area that is just beginning to be explored is how mobile functionality can help enable the treasury and finance function.
More and more technology providers are coming out with solutions geared at a corporate audience—from the purchase-to-pay cycle to accounts and payments management. But this is a market in its infancy. Most companies are just beginning to think about using mobile technology for more than simply telephone and email. However, as solutions develop in depth and security, it offers the promise of more efficient, 24/7 management of certain critical finance functions.
"Mobile is the only technology that enables a completely time- and place-independent channel to manage financial issues," explains Juha Risikko, senior product manager at Nordea Netbanks. "As people are traveling more, mobile technology will develop a more critical role in managing various business aspects, such as financial management."
Mobile adoption for finance applications will depend on a number of factors. First, mobile technology use and take-up varies by region. "In Europe and Asia people do a lot more with their phones than in North America," says Jacob Jegher, senior analyst at research firm Celent. "This is true both on a personal and corporate level. The appetite for different types of corporate banking and TCM solutions will be different in different parts of the world."
In addition, industry is a factor. Those industries in which executives would be required to travel to remote areas where mobile coverage may exist but Wi-Fi, for example, does not would lend themselves to greater mobile functionality.
Banking and Alerts
One area of critical importance to cash and treasury managers is that of accounts management. With that in mind, Gresham Computing has launched a corporate module for its Clareti Connect mobile banking solution, which allows banks to provide real-time account data to corporate mobile devices. The solution provides corporate treasury with a view of their cash positions, and global cash positions can be accessed through hyperlinks to the cash management systems at the bank. Account balances can be supervised and payments files can be approved and searched from any location.
The payables cycle and invoice management is a sphere that lends itself to mobile management. Payment approval, for example, can get interrupted when executives travel. "Since corporate management typically has to sign off on the largest expenditures, the most important expenses are often the ones held up for approval," says Jani Kaskinen, vice president at solutions provider BasWare.
BasWare has launched a solution geared at helping companies manage the purchase-to-pay process with mobile accessibility. The product allows corporate executives to view, review and approve or reject purchases regardless of where they are located, thus ensuring continuity in financial processes when company executives are traveling or working from a remote location. The first client to sign up for the service was an oil company. "Executives [at the oil company] are often traveling long distances and at remote locations, such as isolated oil rigs, for days at a time," Kaskinen says. "Communication is very difficult from these locations, and it is important that the accounts payable system doesn't stop and invoice processing doesn't get interrupted."
The BasWare mobile solution provides a way for invoices to be approved no matter where executives are located. "This will increase the cost-effectiveness and productivity of the invoice management system," says Kaskinen.
In addition, treasurers and finance managers are now using their PDAs, blackberries and mobile phones for alerts. It seems a simple thing, but having the ability to get automatic alerts to a mobile device when a major payment has gone through, or when a transaction is supposed to go through, can make a big difference. "For example," says Jegher, "a cash manager can set up a system to get alerts to the mobile device if they receive a payment of greater than X amount of dollars in their accounts. It can make your life a lot easier."
Among end users, however, there is still some reluctance to depend on mobile devices. Global wine and spirits distributor Maxxium uses mobile phones throughout the organization and has replaced managers' PDAs with BlackBerries, says Ron Wessels, the company's treasurer. "We are not using mobile devices for our business, but it could be interesting down the road," he adds.
In fact, not everyone agrees that mobile devices are viable mechanisms for management of complex finance functions. TCM and banking system supplier Wall Street Systems launched mobile connectivity for its Wallstreet Treasury and Wallstreet Suite solutions a few years ago but has seen little take-up. "Although it generated some interest among our customers and prospects at the time, no one has ever asked us to implement this in their live environment," explains Joergen Jensen, the company's director of treasury products.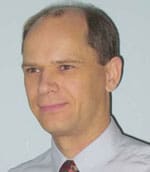 Jensen: Customers worry that PDAs may be too small to handle real work
Jensen believes mobile devices are currently too tiny to lend themselves to many treasury or financial applications. "Some user groups will want to have access to their data and reports even when they are traveling, but mobiles or PDAs are too small to let people deal with the real work," he says. He adds that Wi-Fi access is available in most places, so business travelers can easily access their companies' systems. "It is actually not difficult to get up-to-date information straight to your laptop as if you were in your office. Aside from this, laptops remain a much better way to read the information versus the small screens of a BlackBerry or mobile phone," he says.
For many software providers, too, it would take a big nudge from clients to drive the development of mobile-enabled apps. For example, SAP has the ability to offer finance functionality via mobile devices but has not developed it. The company says that its current mobile solutions are focused on information workers—primarily sales and line-of-business managers, field service workers and inventory managers. Customers have the flexibility to customize mobile solutions for finance and treasury management, but it is not an area they have focused on.
Few firms are now offering mobile functionality for major treasury and finance applications, and few companies are looking at it on a grand scale. But as mobile devices begin to look and feel more like mini-PCs, this will change. The convergence of PC and mobile technologies has long been a point of discussion at major tech conferences, and that convergence is definitely on the near-horizon.
Risikko at Nordea says that mobile devices are increasingly approaching the PC in functionality, if not form: "Today the mobile provides a much safer environment than PCs for many reasons, such as fragmented operating systems on PCs, malware that does not spread so easily on mobiles, and so on."
At some point the mobile device may replace the desktop for much of the wired world. However, until mobile technology reaches a design specification where applications are easy to read and devices have a complete keyboard, major treasury and finance functionality will remain the domain of the desktop. For now, mobile connectivity is starting to enable 24/7 management of aspects of the financial supply chain for some users, and for most it is an increasingly invaluable tool to manage information and communication flows across an organization.
Denise Bedell