20TH ANNIVERSARY SPOTLIGHT / INVESTMENT BANKING
Investment bankers are riding a wave of profits in an expanding universe for their services.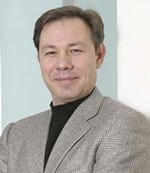 Ivanov: There is no limit to growth
Year after year the world's investment banks have been turning in record profits and breathtaking growth figures. As they surf a growing wave of worldwide M&A; activity and a surge of new mega-offerings from the emerging markets, their increasing good fortune is showing no sign of changing.
"The future looks bright for investment banks," says Svilen Ivanov, a New York-based partner with the Boston Consulting Group (BCG) who leads the firm's investment banking practice. "As long as capital markets are expanding, this will drive the growth of volume, and investment bankers will deploy their risk capital with ever more sophistication."
The opportunities abound, particularly in Europe, the Middle East and Africa, or the EMEA, where the largest investment banks are increasingly directing their attention, according to a report by Boston-based BCG, which has offices in 37 countries. The investment bankers want to capture more of Europe's growing cross-border M&A; business and origination activity and to participate in the fast economic growth in Eastern Europe and in the oil-producing countries of the Middle East.
The capital requirements of the big emerging markets, such as Brazil, Russia, India and China, are immense, according to Ivanov. "There is no limit to growth," he says. "It's a good picture for investment banks."
This astonishingly powerful and prosperous industry continues to attract the best and brightest people, who are creating an expanding array of products that is keeping revenue streams rising. "Investment banking is a people-driven business," Ivanov says. "The best banks have the ability to create a culture that maximizes the value of that talent. It's all about human contact and the reputation of the firm."
Investment banking talent pools are expanding outside of the United States, according to the BCG report. Establishing a strong presence in emerging markets is imperative, the report says. Some of the major investment banks already have moved into China. Building a competitive advantage early is critical, BCG says, but profit opportunities are still small.
Pressure on margins and the need for global scale will continue to make product innovation and investment in technology essential, BCG says. New asset classes are emerging, such as weather derivatives and carbon derivatives. In addition, structured products are being developed for retail customers, as investors become more confident and market conditions remain favorable.
BCG estimates that investment banking revenues from the EMEA region increased to $106 billion in 2006 from about $67 billion in 2004. The region accounts for about 36% of total industry revenues and is growing at a compound annual rate of 26%, it says. "Europe was more bank-oriented in the past," Ivanov says. "Now there is growing participation in the capital markets, particularly on the debt side."
US Banks Look To Europe
US investment banks are becoming more focused on Europe, and several major banks already have transferred decision-making authority and organizational emphasis away from the US, the BCG report says. This will position US investment banks to capture the growing cross-border M&A; business and origination deal flow, further squeezing out second-tier investment banks, it says. Some investment banks predict that in the next three to five years up to 75% of revenue growth will come from outside the US, according to BCG.
BCG's latest quarterly Investment Banking and Capital Markets report, released in late March, says other major trends in the industry include private equity's growing share of M&A; activity, which reached a record in 2006, and the increasing importance of risk management in proprietary trading.
Ivanov says trading revenues likely will remain strong. "There is no luck involved anymore," he says. "With growing volumes and more-sophisticated risk management techniques, the trading profits will grow."
The biggest risks to the sunny outlook for the industry are distant clouds on the horizon at this point. "The possibility of a sharp downturn in the global economy, or if liquidity in the markets were suddenly to disappear, are the only significant worries," according to Ivanov.
Global investment banking revenues are predicted to grow 10% to 15% in 2007 to another record around $335 billion, BCG says. Equity trading, a main source of revenue, is forecast to post the strongest growth at around 20%. Global real gross domestic product is expected to increase 2.9% in 2007.
Renewed risk appetite among investors has fueled the recent rally in global equities, according to Merrill Lynch's Survey of Fund Managers for April. "Yet, while most fund managers are adamant the world economy will avoid recession, prospects for corporate profits are foundering," it says.
A total of 214 fund managers participated in the global survey. A net 38% of respondents said in April that they expected corporate profits to deteriorate over the next 12 months, and a net 46% said they believed it was unlikely that corporations will grow their profits by 10% or more in the same period.
"Rather than be deterred by this poor outlook, however, investors continue to believe that equities are fairly valued and that companies are underleveraged," Merrill Lynch says. US investors are turning toward the eurozone because of a more attractive valuation and a stronger earnings outlook, the firm says. The gap between eurozone earnings optimism and US pessimism is now the widest ever recorded in the survey. Strong corporate profits lead to cash-rich balance sheets and encourage CEOs to consider acquisitions.
Statistics suggest that Europe's economic rebound is grounded in sound fundamentals, Merrill Lynch says. European companies are revising their earnings upward more than any other region, while US companies are revising their earnings downward far more than any other region, it says. According to some measures, Europe's market capitalization has overtaken that of the US, thanks to stronger Turkish and Russian equity markets.
In order for Europe to assert itself as the number-one region for equities, it must be able to ride out a US recession, according to Merrill Lynch. "In our view, the decoupling of Europe from the US is clearly happening," says Karen Olney, head of European equity strategy at Merrill Lynch in London. The US buys just 14% of the eurozone's exports, compared with the 30% of the eurozone's exports that go to emerging Asia and emerging Europe, including Russia, she notes. "Europe's proximity to these fast-growing markets has allowed it to re-orientate growth from West to East," she says.
Merrill Lynch economists forecast that the eurozone economy will grow faster than the US economy this year for the first time since 2001, when the US fell into recession. Growth for the eurozone is estimated at 2.5% versus 2.3% for the US in 2007.
Meanwhile, the regulatory environment in the US is driving investment banking activity to Europe, with London emerging as a likely winner, according to the Boston Consulting Group. Last year China's outsized initial public offerings, led by the Industrial and Commercial Bank of China's record $21.9 billion IPO, saw the Hong Kong Stock Exchange surpass New York as the world's second-biggest market for IPOs after London.
Global M&A; deals are also getting much bigger. There were 21 deals greater than $10 billion each in the year-to-date period through May 1, 2007, for a total of $691 billion, a 90% increase from $363 billion via 14 deals in the same period of 2006, according to Dealogic. This was the highest year-to-date volume on record.
Gordon Platt