Global Finance turns the spotlight on the specialized providers of services that make global investing possible.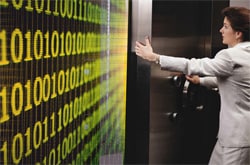 The value of a good sub-custodian becomes apparent not only when an investor wants to buy a foreign security but more so when he wants to sell his shares quickly. Often hidden to end users of securities services, sub-custodians in far-flung lands are the professional workers who keep the global markets functioning smoothly.
Global custodians group sub-custodians into networks, enabling themselves to serve the broker-dealers, hedge funds, pension funds, mutual funds, insurance companies and other institutions that are active in global markets. Beyond trade settlement and safekeeping of securities, sub-custodians provide such services as dividend collections, notification of rights offerings, market and regulatory information, and tax-reclamation services. The best sub-custodians are those that provide the best service and not necessarily the ones with the lowest fees.
Global Finance's editors and reporters, with input from industry analysts and users of custody services, selected the winners from the financial institutions that reliably provide the best services in local markets and regions. We chose winners in eight regions and in 35 countries. Our criteria included customer relations, quality of service, competitive pricing, smooth handling of exception items, technology, post-settlement operations, business-continuity plans and knowledge of local regulations and practices.
In selecting the winners, we also considered market share, experience of personnel, technology and innovation, links to central securities depositaries, safety and operational efficiency. We also took into account the range of assets serviced, including equity and fixed income, credit ratings and financial soundness, and evidence of commitment to the business.
Gordon Platt