Therebounding global economy is creating opportunities for cross-border sales, but only the foolhardy operate without the safety net provided by a good trade banker.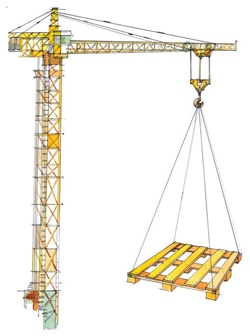 Citigroup, through its Banamex subsidiary, was selected to arrange the financing for Aeromexicos purchase of spare parts and maintenance services for the year 2004.
The financing was the first Mexican peso-denominated financing in Mexico supported by the US Export- Import Bank.
By having local currency in the transaction, Eximbank recognized the benefit of not having the risk of convertibility and transferability and agreed to apply a discount to its exposure fee.
Although relatively small in size, the $40 million transaction, which closed in December 2003, demonstrated how creative bankers who think on their feet can save money for their customers. The availability of Eximbank support for credit-guarantee facility transactions in local currency has attracted widespread recognition in the Mexican business community.
Citigroup has greatly expanded its use of official agencyenhanced local currency deals in emerging markets, helping exporters to sell their goods in challenging countries and at the same time assisting in the development of capital markets in those countries.
C i t i group was the l e a d i n g arranger of transactions guaranteed by the US Eximbank in 2003 and was the top foreign bank with many European export credit agencies. It also was the number-one foreign bank in Japanese programs with guarantees by Nippon Export and Investment Insurance, or NEXI.
Citigroups ability to work closely with official agencies and to make them feel comfortable in extending guarantees is one reason why the bank was chosen as a repeat winner in the US, the Americas and globally in Global Finances fourth annual survey of The Worlds Best Trade Finance Banks.We chose the best trade banks in 44 countries or regions, as well as the best online trade finance provider.
Global Finance editors selected the winners with input from industry analysts, corporate executives and technology experts.Criteria included transaction volume, scope of global coverage, customer service, competitive pricing and innovative financing techniques and technology.
We added a new regional category this yearthe Middle East, in light of the increased interest in the region and the creation of the Trade Bank of Iraq.We also selected winners in Kazakhstan, Kuwait, Oman and Pakistan for the first time.
Finally, we expanded the US category by adding two honorable mention awards, realizing that we were leaving out too many good institutions by selecting only one winner in such a large and important market.

By Gordon Platt