Global Finance selects the best treasury and cash management banks, globally and by region, and the best providers of treasury management systems and services by category.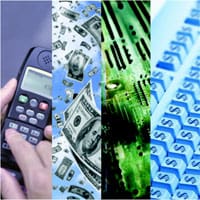 In a period of relatively low interest rates, treasury and finance officials at corporations and financial and public institutions are being called on to maximize returns on short-term investments with acceptable risk. They also are being asked to reduce operating costs by improving efficiencies.
By partnering with the right banks, they can make their jobs a lot easier. The growing use of Swift messaging and Internet access to bank services has brought global cash management to a wider audience of corporate users at a reasonable price. Meanwhile, the more arduous tracking and reporting requirements being introduced in the US and elsewhere make the outsourcing of some treasury processes appealing.
In selecting award winners, Global Finance editors used a variety of subjective and objective criteria. Factors considered include market leadership, customer service, competitive pricing, and innovative technologies and products.
This year we added two new regionsCentral and Eastern Europe, and the Middle East and Africafor a total of six regions. We also broadened the Best Treasury Management System award by including services and offering 11 separate awards instead of one, in recognition of the growing role of non-bank providers.

Gordon Platt