SECTOR REPORT / GLOBAL CUSTODY & INVESTORS' SERVICES

Global custodians and asset servicers face increasing competition and a more complex landscape than ever before. In order to survive, they must continue to invest in new products and staff, build infrastructure and grow into liberalizing markets.
The custody and investment servicing industry is no longer what it used to be. Providing traditional custody services is simply not enough. For those firms that want to thrive—or even survive—in this space, it is essential to either find a niche or develop flexible systems, deep infrastructure and a broad range of services to cope with the rapidly transforming investment marketplace.
Jack Klinck, executive vice president and head of global investment product services at State Street, explains: "A few years ago, derivatives were considered exotic, but now they are mainstream. With the best and brightest on Wall Street continuing to move into hedge funds, there is no limit on their creativity, which means once they invent a new product, we have to be able to service them."
Firms are moving away from traditional long-only strategies, as long/short, derivatives and simply more complex strategies in general are being embraced across all industry segments—from institutional investors, to pension funds and also hedge funds. In the first half of 2007 asset allocation to alternative investments far exceeded the same period in 2006, and estimates have suggested that alternative investment strategies could account for $1 trillion of invested assets by 2010.
Beyond derivatives, big growth areas include leveraged loans and private equity. "We are certainly seeing a lot of growth in the private equity space, and we commit a lot of resources to providing services to private equity firms. In particular, we see value in providing record keeping and valuation services," says Brad Taylor, head of investment finance and hedge fund services at RBC Dexia Investment Services.
There is also an alteration occurring in what types of assets firms are looking to have serviced. "We are seeing an interesting shift from strict asset management into a wider array of assets to hold—for example, into real estate—which requires capabilities that we are working to build out," Taylor adds. "As we move into more exotic strategies, it starts to require a higher skill set." Those custodians that want to stay alive must therefore grow in terms of global reach, areas of expertise, technology infrastructure and talent.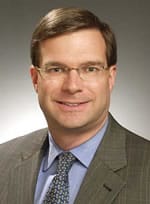 Klinck: The war for talent is raging at all levels and in all regions of the world.
According to Klinck, the war for talent is raging at all levels and in all regions of the world. Competition is particularly fierce for accounting talent. "These are very sophisticated clients and products, so it is critical that we have a deep talent base to speak the language of hedge funds and systems infrastructure to support it. The world is now moving very fast compared to the traditional custody world, and we have to run at their pace," he says. Retaining staff and finding the right set of skills is a significant challenge for the asset servicing industry in general. It is particularly acute in certain areas, such as over-the-counter derivatives valuation, fund accounting, offshore and onshore domiciles and tax laws.
On the technology side, custodians must have systems that not only can handle the increasing size of the market, but also have the flexibility to manage new products as they develop. "We are constantly grappling with that," says Taylor. Asset servicers have to be able to provide solutions across the product range that is in vogue, and they must look beyond their own internal systems as well. "We also work with sub-custodians, so we have to ensure that they have the systems and capabilities to support this in the marketplace," he adds. Custodians must look all the way down the value chain to ensure that necessary technology and infrastructure are in place.
As price margins tighten, new infrastructure can also help drive efficiency and help servicers stay on top in the ever-more competitive landscape, according to Klinck. "Pricing pressures are extremely high, so we need to continue also to reduce unit costs," he says. "We need to automate processes and create more efficiency in order to pass discounts back to clients."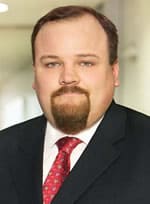 Taylor: We commit a lot of resources to providing services to private equity firms.
New Markets
One development that is driving how custodians allocate resources is the globalization of the market. "It is critical that we have established infrastructure in parts of the world that are seeing high growth," says Klinck. "This is particularly important in parts of Asia, the Middle East and parts of Africa." The investment services market is expanding rapidly into these regions.
As markets begin to deregulate and a more liberalized investing framework develops—which is being seen, for example, in China and India—it offers great opportunity to global custodians. "There is a great deal of investment being made as those markets deregulate," one custodial market participant says. "Those institutions are now allowed to hold foreign currency, and that creates the need for global custody. Those pools of assets are growing very quickly, as are parts of Eastern Europe."
Aside from new market opportunities, there is, as ever, the need to build resources in the offshore markets, which continue to hold a disproportionate share of the institutional market. Thus, having the scale and infrastructure to support growth in the offshore space is vital.
As traditional custody services begin to become commoditized, firms must either specialize or grow and develop value-added services in order to stand out. For mid-market companies, there is always the risk of being swallowed up by larger competitors. "We are seeing large custodial banks constantly drawn together," Taylor notes.
Consolidation Continues Apace
Continued consolidation is happening across the asset management community in general. "Very large asset managers are growing in terms of assets under management; as a result the servicing industry is constantly looking to grow through acquisition to build scale," Taylor says. "In some of the most standard services there is a bit of commoditization that has gone on, so we must seek to add value by providing a well-rounded suite of capabilities."
Indeed, custodians are finding themselves ever-closer to the front office as clients look for a complete service: a one-stop shop where management can come in and work with a service provider to create outsourced back-, middle- and increasingly front-office capability.