NEWSMAKERS: ISRAEL
By David Lipkin
Former French finance minister Christine Lagarde may have secured the top job at the Washington-based International Monetary Fund (IMF), but some fund insiders are still gunning for Stanley Fischer, governor of the Central Bank of Israel, who failed to secure the top job at the fund after Dominique Strauss-Kahn was forced to resign over sexual assault allegations.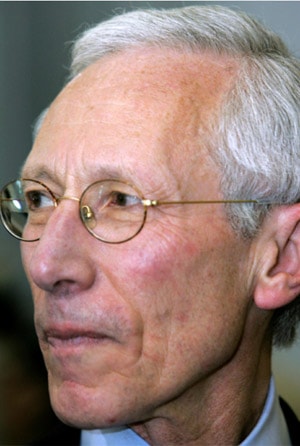 Stanley Fischer was a favorite at the IMF
During the annual IMF Conference in Washington in late October, senior IMF officials expressed disappointment that Fischer, a former chief economist at the World Bank and the first deputy managing director of the IMF from 1994 to 2001, had failed in his race to succeed Strauss-Kahn.
Sixty-seven-year-old Fischer was deemed to be too old for the job, and his supporters failed to secure a freeze on the fund's age limitation clause, which states that whoever is appointed to the position of managing director cannot be above the age of 65.
However, IMF veterans who had worked with Fischer said he was well liked in the fun, and was best placed to cope with the global financial crisis in light of the experience he had gained in dealing with crises in countries within South America and in Korea while at the IMF.
Many in Israeli financial circles now believe Fischer will continue in his efforts to find a senior position in the international financial sector and will not complete his second term as governor of the Bank of Israel. Speculation is rife that the US government may consider Fischer, who holds dual American and Israeli citizenship, for president of the World Bank when Robert Zoellick retires from the position next year. Others speculate that he could be appointed head of one of the regional banks.
Fischer will be sorely missed if he leaves his job as governor of the Central Bank of Israel in the middle of his second term. Since former prime minister Ariel Sharon and former Finance Minister Benjamin Netanyahu appointed him to the position in January 2005, he has become Israel's most important economic ambassador, stabilizing the Israeli shekel and economy and working to increase foreign investment in Israel.
In recent lectures Fischer stressed that European governments will have to inject €2 trillion into European banks and perhaps even nationalize them, and he also warned that the European debt crisis could affect Israel.