REGIONAL SUPERSECTION — STEPPING UP THE COMPETITION
By Gordon Platt
Does the Gulf Cooperation Council need yet another international financial center? Oil-rich Abu Dhabi thinks it does.
The United Arab Emirates is about to open its second international financial center, in the capital city of Abu Dhabi, 90 minutes down the highway from Dubai, which has already established itself as the leading regional financial hub. Abu Dhabi will also compete with Qatar, Bahrain and the up-and-comer: King Abdullah Financial District in the Saudi Arabian capital of Riyadh.
The emirate aims to offer an exceedingly wide range of financial services that will put it in direct competition with Dubai. The new financial market will be tax-free for 50 years and will allow full foreign ownership of companies. Meanwhile, Riyadh has become the headquarters of the Gulf Monetary Council and will host the GCC central bank, which aims to introduce a single GCC currency by 2015.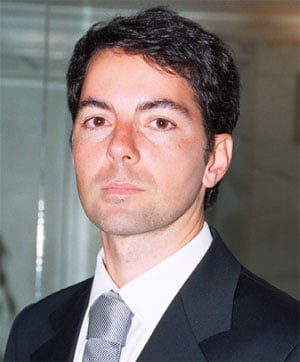 Gokkent, group chief economist NBAD: The presence of the Abu Dhabi Investment Authority and Mubadala could be a powerful magnet to attract foreign financial institutions
Earlier this year, UAE president sheikh Khalifa bin Zayed Al Nahyan, who is also ruler of the emirate of Abu Dhabi, issued a decree establishing Global Marketplace Abu Dhabi as a free zone for international financial services. According to the text of the law, the new market is being created as a link between markets in the Far East and Europe, eliminating the time gap among global financial markets from 7 AM to 11 AM, UAE time. Of course, this is the same time zone in which Dubai operates.
The new marketplace is designed to create a favorable economic environment to attract financial investments. A major concern is that the free zone on Abu Dhabi's Al Maryah Island will siphon business away from Dubai, which only recently recovered from a debt crisis in 2009, following a collapse of its property sector. Abu Dhabi bailed out Dubai at the time with $10 billion of financing to help Dubai World, the state-owned holding company, avoid default.
"There are examples of financial centers in relatively close proximity in other countries and regions," says Giyas Gokkent, group chief economist at National Bank of Abu Dhabi.
"There will inevitably be areas of overlap [between Abu Dhabi and Dubai], given that both centers intend to offer a wide range of services, but there will also likely emerge areas of differentiation," he says.
For example, asset management, currency and commodity trading could be areas of strength for Abu Dhabi, according to Gokkent, particularly given a number of sovereign wealth funds based in the capital. "A focus on asset-management activity would attract ancillary businesses such as brokerage, custody, administration, consultancy, audit, legal, ratings and so on."
The presence of the Abu Dhabi Investment Authority, the second-largest wealth fund in the world, and Mubadala, the state investment fund, could be a powerful magnet to attract foreign financial institutions, Gokkent says. There will also be scope to develop debt capital markets, he adds, bolstered by the substantial debt that will be issued to finance Abu Dhabi Economic Vision 2030—the long-term plan to transform the emirate's economy away from overreliance on the oil sector and toward greater focus on knowledge-based industries.
Meanwhile, following five years of review, index provider MSCI in June upgraded the UAE (along with Qatar) from frontier markets to emerging markets status, effective May 2014.
"Greater foreign investment flows will improve liquidity and further attract investor interest," Gokkent says. "I also expect initial public offering [IPO] activity to pick up." While Saudi Arabia has the biggest stock exchange in the region, it limits foreign investors to equity swaps and exchange-traded funds.
The UAE government announced in May that it would create a separate court system and legal infrastructure for businesses operating in the new financial free zone. There will be a lower court, or court of first instance, as well as an appeals court. The system will be based on English common law, similar to the legal structure used in Dubai International Financial Center.
The infrastructure for the Global Marketplace has nearly been completed, including four new office towers. Nearly 50 multinationals, including General Electric, Deloitte, J.P. Morgan, Société Générale and Macquarie Bank already have offices on the island.
The DIFC, meanwhile, already houses more than 900 actively registered companies, including Nasdaq Dubai—one of the world's leading exchanges for sukuk.