With artificial intelligence and machine learning on the rise, banks are rapidly adapting to the ever-changing world.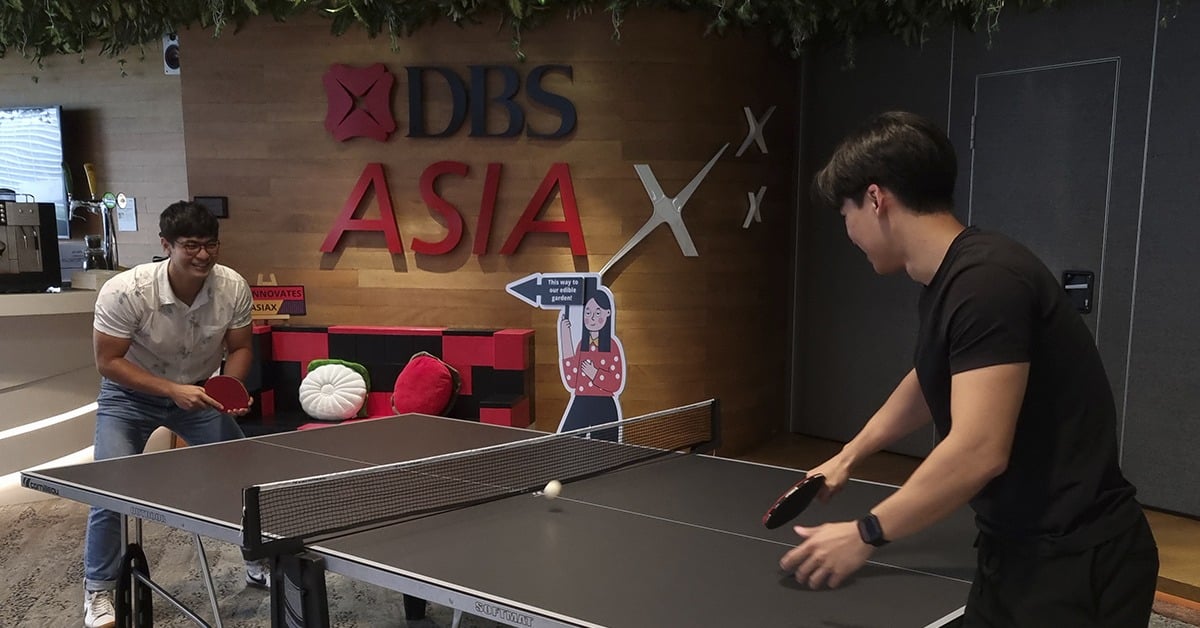 In what has become an annual rite, we name our picks for the most innovative banks in each region of the world. To make these selections, a team of Global Finance editors and researchers pore over entries submitted by banks as well as public documents and news reports to identify leading edge institutions, and talk with finance industry veterans with longtime perspectives.
MOST INNOVATIVE BANK IN AFRICA
Innovation isn't always about technology. Ecobank is recognized this year largely for its initiatives promoting development and growth of the continent's entrepreneurial class. Those include its Ellevate Leadership Training Programme created in collaboration with the World Bank's Global Business School Network. Recognizing that mere access to finance is not enough to empower women in the business sector, Ecobank's program offers "a suite of banking, financial and nonfinancial solutions to nurture and support the growth and success of women's businesses," says Nvalaye Kourouma, chief digital officer at Ecobank Group. The goal is to empower women entrepreneurs with leadership skills to enhance not only their businesses but also their communities. "Ecobank identified empowering women's businesses as an important way to drive economic growth, development and gender equality," Kourouma adds.
In addition to Ellevate, the bank launched a series of webinars to further support small and midsize enterprises (SMEs) in understanding and seizing the opportunities offered by the African Continental Free Trade Area (AfCFTA) that came into effect in 2021, creating a single market for most goods and services across 54 countries. To address concerns that the lack of information on the part of SMEs makes them ill-equipped to seize AfCFTA's opportunities, Ecobank designed a series of webinars to address the three critical areas of interest to the bank's business-owner clients: access to credit, markets and capabilities.
In support of business networking, the bank launched the Ecobank Single Market Hub, enabling importers and exporters to upload a profile, showcase their goods and services and find those they seek—connecting buyers and suppliers across Africa. Ecobank's ambition is to be the preferred bank for SMEs and for regional, multinational and local corporates seeking to take advantage of the AfCFTA.
MOST INNOVATIVE BANK IN ASIA-PACIFIC
DBS
An innovation stand-out, global honoree DBS also takes the regional award for Asia-Pacific. Customers across Asia are enthusiastically digital, and the bank focused this year, on a variety of innovations that introduce efficiencies to process customer requests and resolve issues faster, enhancing the customer journey through automation, fraud detection and paperless processes.
Innovations for customers include digital applications for unsecured financial products and a digital onboarding journey that expedites processes and reduces resource waste. Also, the bank optimizes automated approval and servicing for credit cards and unsecured lending. AutoFIN, an industry first, uses various technologies to produce a customer's financial analysis report within minutes.
The bank made significant strides with fraud detection, using geolocation to see if the customer is physically in the same location as the point-of-sale terminal registering the transaction. The bank employs machine learning and data visualization to identify misuses of business applications and protect against data loss.
DBS is improving internal operations with application programming interfaces (APIs) that automate manual processes and provide a seamless experience to help employees address customer requests more quickly. The bank also streamlined its ATM networks by using machine learning and operations research to automate cash supply management so that ATMs have the requisite cash available while minimizing trips to load the machines.
MOST INNOVATIVE BANK IN CENTRAL AND EASTERN EUROPE
Slovakia's Tatra banka seems to have innovation in its DNA. Recent projects range from provision of biometrics software as a service to other companies, to use of virtual reality (VR) to boost the financial literacy of schoolchildren, to carbon-footprint trackers. Its innovations often have an impact beyond the strict confines of the bank. In 2019, for instance, Tatra became the first institution in the region to enable fully remote client onboarding. In the process, it became expert in applying facial biometrics; so in late 2022 it formally began offering its technical know-how to companies in its market area. More foreign companies, too, have recently expressed interest in this new service, recognizing that biometrics offer a more trustworthy and secure way to identify potential clients remotely. This trend grew during the Covid-19 pandemic when so many businesses had to transfer business processes online.
Elsewhere, in November 2022, Tatra brought financial education into Slovakia's secondary schools—using VR technology to entertain as well as educate. Students can learn about the basics of investing, for example, from a (virtual) helicopter above the High Tatra mountain range. Last year, Tatra also became Slovakia's first bank to offer clients an app to track the environmental impact of their purchases in grocery stores, restaurants and gas stations.
MOST INNOVATIVE BANK IN LATIN AMERICA
Latin America edged ahead of many other regions in its embrace of blockchain technology, and Colombia's Banco Davivienda is one of its leading practitioners. In September 2022, it became Latin America's first bank to issue a financial bond on a blockchain—a collaboration between Davivienda and the Inter-American Development Bank, with additional support from the Central Bank of Colombia and the Financial Superintendence of Colombia. The $110 million issuance in the primary market was underwritten by Davivienda. It followed a proof-of-concept exercise conducted with JP Morgan in 2019. The technology—basically a decentralized, digital ledger—allows full traceability over the bond's life and includes a nonfungible token that is a digital representation of a physical bond.
And somewhat related to this, Davivienda became in September 2022 the region's first platform to accept cryptocurrency bitcoin as payment for household, health and real estate services. Most local merchants don't accept cryptocurrencies, nor are they widely used for payment in Colombia. In the bank's view, this represented a new opportunity and now it offers a fast and secure way to pay for these household services with bitcoin, starting at 10,000 Colombian pesos (about $2.13).
MOST INNOVATIVE BANK IN THE MIDDLE EAST
The Middle East regional winner, Mashreq digitized its operations, developing new capacities in compliance, marketing and sales, and enhanced efficiencies. The bank's digital onboarding product requires just a single page and one-time signature, obviating the need to provide documentation for each new account. Mashreq is the first bank in the UAE to onboard clients using this process, which is particularly useful for large clients with multiple businesses who may have dozens of accounts.
Internally, Mashreq leverages AI to identify prospects based on their transactions and to identify relationships between groups or buyers and suppliers. This information boosts network and relationship-building by creating a source for qualified leads that can be segmented by geography, industry sector and banking category (conventional or Islamic). Mashreq further uses AI to curate news so that employees can keep abreast of specific sectors to make better-informed decisions.
Finally, the bank's FIKYC and paperless eKYC products are the first of their kind in the UAE. FIKYC centralizes the KYC function for financial institution clients. Now, Mashreq maintains one record for a financial institution that has multiple accounts across its global network; and the bank automatically emails customers when there's missing information or documentation. Customers undergoing the KYC process can submit their forms through a secure digital portal and receive automatic notifications when their KYC certification is about to expire.
MOST INNOVATIVE BANK IN NORTH AMERICA
Bank of America, the regional winner for North America, strives to make innovation every team's responsibility and ensures that innovations and the technology-development lifecycle incorporate diverse viewpoints from the bank's workforce. The bank leveraged its $3.5 billion new-initiative technology budget to develop solutions that drive digital adoption and create an environment where clients can securely do business how and when they prefer.
The bank also had a record year for growth in digital payments, as clients sent and received 979 million payments amounting to more than $296 billion, with over 18 million clients now using Zelle, the US-based digital payments network.
The Bank of America Breakthrough Lab was established in response to inequalities in the U.S. and across the globe that came to light during the pandemic. The bank allocated over $1 billion to advance racial equality and economic opportunity worldwide. After launching a pilot program in 2021 with a cohort of New York-based startups, it expanded last year to include startups based in the US, Europe and Latin America
Three-fourths of the bank's client base are active across the CashPro/BA360 platforms. In 2022, platform enhancements added convenience, simplified processes, and gave greater access to real-time data. CashPro Chat is an AI digital-assistance tool that enables self-service for clients, while CashPro Insights focuses on payment efficiencies, optimization of working capital, foreign exchange management and fraud prevention. Companies have more insight into patterns and forecasting with Intelligent Receivables. The CashPro Payment API and CashPro API for Reporting help clients connect to CashPro global payment functionality and up-to-date payment data, respectively.
MOST INNOVATIVE BANK IN WESTERN EUROPE
Societe Generale (SocGen) is honored for its compliance innovation: a digital platform to assist corporates in testing themselves against the International Organization for Standardization's ISO 20022 standard. SocGen innovated further, however, in choosing to offer this new tool free to clients and nonclients alike, setting an innovation standard in industry leadership.
Starting this year, corporates are being impacted by the ISO 20022 requirement to provide the postal addresses of both the debtor and the beneficiary in a structured format. This change is significant, necessitating adherence to specific guidelines. SocGen's ISO 20022 self-testing platform went live in October 2022. Corporate users can import payment files and verify whether they meet the ISO 20022 standard. If not, it will notify the users of errors, and direct them to relevant technical guides.
The initiative, bank sources say, is a manifestation of the bank's commitment to adapt to the changing payments environment. As of today, SocGen is the only financial institution in Europe to offer such a tool.
SocGen also broke fresh ground in other areas, developing on behalf of one of the world's largest infrastructure companies, for example, a hybrid facility with a twofold environmental and social (E&S) mechanism aimed at promoting a more sustainable approach to trade finance.
It is the first French bank to build a hybrid trade finance facility to include this dual E&S mechanism. The bank also included an incentive mechanism that rewards the company for meeting its yearly sustainability performance targets on the sustainability-linked side, and gives a bonus for green guarantees that meet the eligibility criteria.
SocGen's move into E&S trade finance demonstrates the bank's commitment to promoting sustainability in trade finance and supporting clients in their ESG transition. The bank expects this sector to grow and is dedicated to providing tools that address customers' environmental and social concerns.
Regional Most Innovative Banks 2023
| | |
| --- | --- |
| Africa | Ecobank |
| Asia-Pacific | DBS |
| Central and Eastern Europe | Tatra banka |
| Latin America | Banco Davivienda |
| Middle East | Mashreq |
| North America | Bank of America |
| Western Europe | Societe Generale |