By any measure QNB has major ambitions. It is the largest bank in Qatar and one of the leading financial institutions in the Middle East and Africa. It does not stop there. QNB has set its sights on becoming a global bank by 2030. QNB's group chief executive discusses with Global Finance the regional downturn, success in Africa and its plans for a global presence.
---
---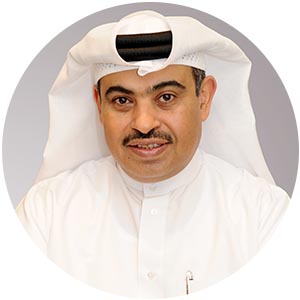 Global Finance: Let's begin with your proposed acquisition of Turkish bank Finansbank. How do you see the acquisition fitting into QNB's strategy?
Ali Ahmed Al-Kuwari: QNB's strategy is to focus on high-growth markets where it has competitive advantage. Finansbank is the fifth-largest privately-owned universal bank by total assets, customer deposits and loans in the Turkish market. Turkey, with its significant market size, population, growth track record, strong economic and banking sector prospects and strategic location as a gateway between Europe, Asia and Africa, represents such a market.
GF: You are also present in Egypt—how concerned are you about the economic downturn, and how is it affecting your business?
Al-Kuwari: Our presence in Egypt represented at the time the largest acquisition in the financial sector in the Middle East. (In 2013, QNB acquired a controlling stake in National Societe Generale Bank—Egypt.) Despite the current economic situation, we are all aware of the strategic importance of the Egyptian market and its dynamic role as a strong financial partner in Africa.
GF: QNB's net profits for 2015 increased 8% year-on-year, largely as a result of high growth rates in loans and advances. Do you expect to maintain that momentum?
Al-Kuwari: Domestically, QNB expects near-double-digit, non-hydrocarbon growth driven by Qatar's infrastructure investment program. Qatar's large project pipeline is driving population growth as it draws in expatriate workers—the proportion of white-collar workers is also growing. Strong non-hydrocarbon growth and diversification creates opportunities for QNB across all our business lines.
International expansion is one of the cornerstones of QNB's strategy to achieve its vision of becoming a leading Middle East, Africa and Southeast Asian bank by 2020, and a global bank by 2030. This is reflected by the strong performance of QNB's international operations, with profit contribution rising from 28% in 2014 to 31% in 2015. QNB aims to increase the international contribution to net profits to 40% by 2017.
GF: In a previous interview you mentioned you were bullish on the African market. How is that journey progressing?
Al-Kuwari: We aim to position QNB as the gateway to the Middle East and Africa across the globe and as a financial bridge between hubs in Asia, Africa and Europe. One core element to substantiate our role as a gateway to the Middle East and Africa is our strategic partnership with Ecobank Transnational Incorporated. QNB has a panNorth African presence, while Ecobank's presence across West, Central, East and Southern Africa is geographically complementary.
GF: QNB rolled out a mobile-payments service in conjunction with telco company Ooredoo last year. How did the market respond?
Al-Kuwari: Mobile Money Wallet is an innovative product; adoption in the first few months of introduction exceeded all expectations. At the beginning, the early adopters were a bit skeptical that a financial solution could be introduced with a telco, but eventually, when customers started to use it, the benefits and convenience of integrating financial services with mobile services became clear. Many welcomed the solution, as it was the first financial inclusion solution in the region that seamlessly integrated customer mobile with financial services.