Gonzalo Gortázar, CEO of CaixaBank, shares his views regarding digital leadership and the current economic outlook.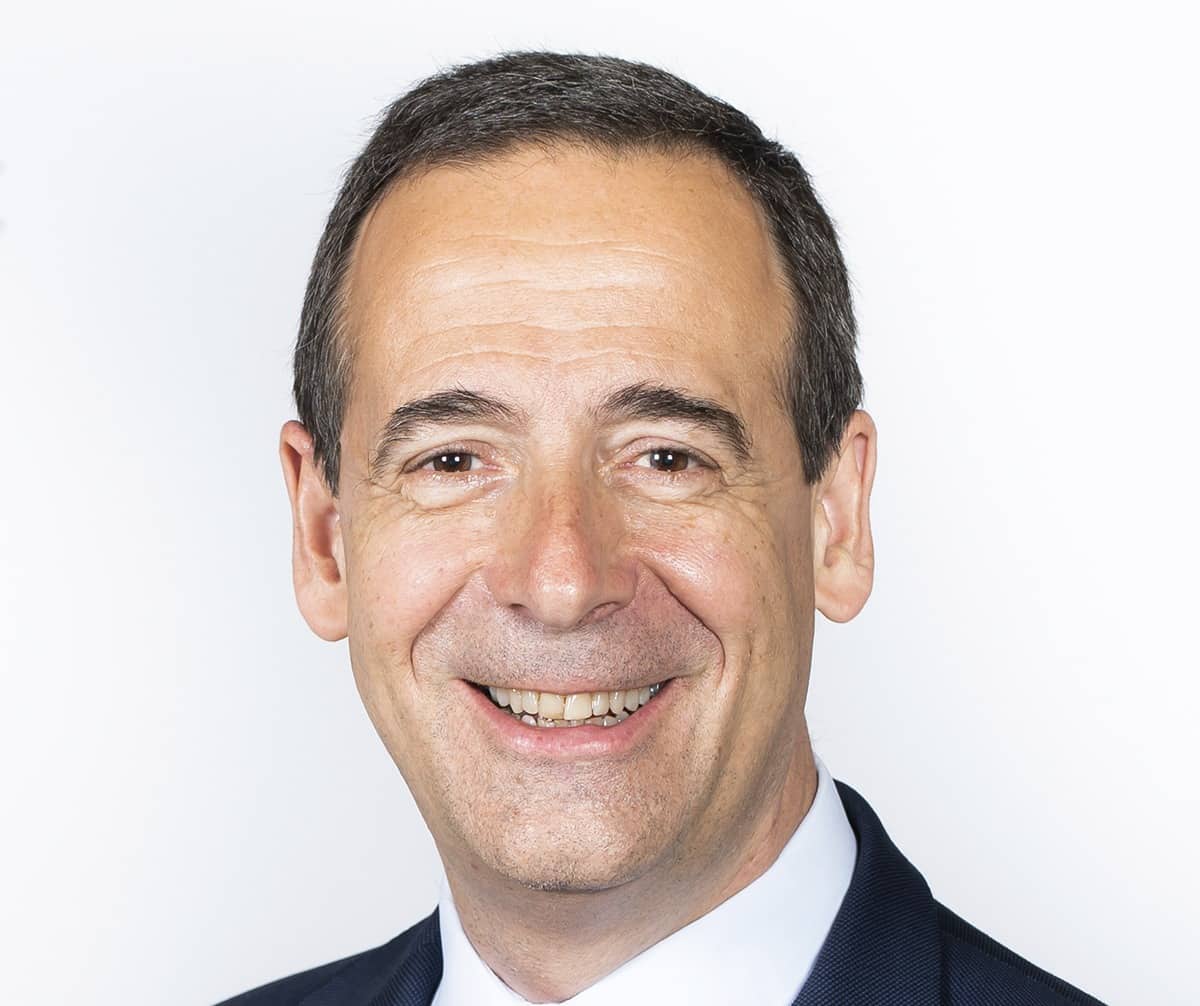 Global Finance: What were the main drivers of CaixaBank's performance in 2022?
Gonzalo Gortázar: 2022 was an outstanding year in terms of commercial activity, credit quality and financial strength. This is especially notable as it happened in the period in which we completed the integration of CaixaBank and Bankia, the largest in the history of the Spanish banking system.
CaixaBank's commercial activity posted strong growth. Business volume grew to 2% ex-markets, with strong progress in loan production, while revenue from banking activity increased by 5.8% and recurring expenses were 5.6% lower, thanks to cost synergies brought about by the integration. We also closed the year with a very strong balance sheet. Our NPL ratio was down to historic lows, while liquidity, solvency and coverage ratios ended the year at high levels, well above supervisory requirements. CaixaBank's balance sheet has been at its best position in the past 15 years. It allowed us to substantially increase our shareholders' remuneration and, thus, the contribution to the "la Caixa" Foundation Welfare Programme.
As a result, we started 2023 in a solid position to capture growth opportunities and support the economy, even in an uncertain landscape.
GF: What has been the impact of the Bankia merger, and how is its integration progressing?
Gortázar: Two years after its closing, I can say that the merger was a success. We successfully planned and executed a very complex integration—because of its scale—in record time and with high standards, while continuing to offer a high-quality service to all our customers.
In just 15 months, CaixaBank was able to complete the full integration of teams, technology platforms and business models. As a result, the bank is moving at full speed, and we have captured significantly more cost synergies than expected and a year ahead of the plan. We announced 770 million euros [$849 million] of savings by 2023, and we will capture €940 million savings, the bulk of which has already been booked in 2022.
Now that the integration is completed, CaixaBank is clearly the leading financial group in Iberia, with the capacity to provide top-quality financial and insurance services to more than 20 million customers and a unique positioning to continue growing.
GF: How is CaixaBank building digital leadership, and what new areas is it investing in?
Gortázar: CaixaBank continuously invests in innovation because it forms a vital part of our strategy. Digitalization of processes, products and services is applied to all segments and business areas to improve our client experience, broaden our business models and better meet our customer needs by quickly adapting to changing needs. Internally, we understand technology as an enabler to improve our IT infrastructure's flexibility, scalability and efficiency, improving our internal processes and management capabilities, and as a powerful tool to better manage complexity in critical processes.
In this digitalization process, CaixaBank is also implementing, where appropriate, cutting-edge new technologies, such as quantum computing, blockchain and AI, while continuously enhancing our infrastructures and capabilities of data, advanced analytics and cloud architecture.
GF: Looking ahead, what are the key challenges and opportunities?
Gortázar: The economic backdrop is now more uncertain than last year, with lower growth and higher inflation. On the other hand, interest rates have returned to a more ordinary level after more than six years below zero; this temporarily helps our interest margin and puts pressure on asset quality and cost of risk. Finally, the impact of digitalization and the change in customers' behavior remain underlying challenges for the sector, as it is based on information and service.
CaixaBank is uniquely well positioned to face the challenges and to focus on the opportunities identified in our Strategic Plan 2022-2024: boost business growth, make progress in specializing by segments, and optimize service models and digitalization to offer the best customer experience at the most efficient cost. We offer our value proposition through an omnichannel service model, combining a wide physical presence with strong, innovative digital capabilities.
We assume that financially sound banks with a social commitment at their core will prosper, and CaixaBank is an example of such a bank.