Nvalaye Kourouma, group chief digital officer of Ecobank, comments on his bank's multiproject approach.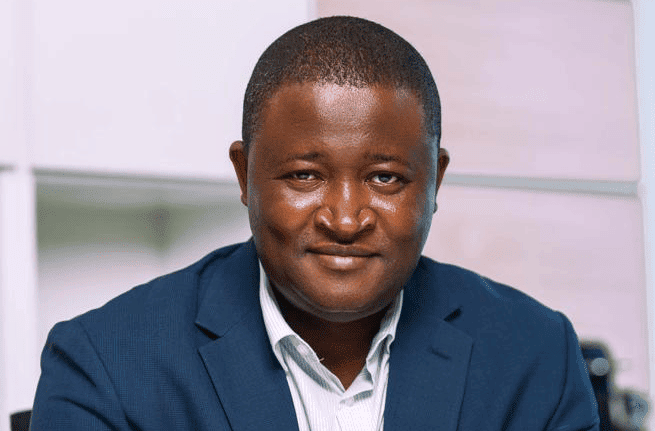 Global Finance: How do you allocate internal resources to foster innovation?
Nvalaye Kourouma: Innovation is at the core of our strategy at Ecobank. We have several programs that foster both internal and open innovation. Our innovation investment aims at improving our existing products and services and exploring new horizons by experimenting with new technologies. The Ecobank Fintech Challenge, our flagship open innovation program, is an annual competition for fintech entrepreneurs from across Africa. It enables the bank to engage and leverage the ecosystem actively. The finalists are inducted into the Ecobank Fintech Fellowship and can get mentoring and networking support; explore partnership opportunities with Ecobank, including integration; potentially launch products in all or part of Ecobank's pan-African 33-country ecosystem; tap into service provider partnerships within the Bank's ecosystem; gain priority access to Ecobank's Venture Capital partners; and access to Ecobank's pan-African Banking Sandbox. In addition, we are promoting open banking with our Banking Sandbox, which enables fintechs and other partners to test and develop innovative solutions by accessing Ecobank's APIs. This accelerates and significantly expands our partnership capabilities.
The annual Innovation Race is our internal program that challenges Ecobankers to identify new solutions to help us deliver excellence in customer experience in payments, service, customer acquisition and more. The best ideas are given the tools to bring their concepts to life.
These programs have fueled various innovative solutions enhancing existing services, such as our mobile applications, and launching new ones, such as our API for the Fingo Youth banking platform.
GF: What challenges has Ecobank faced on its innovation path?
Kourouma: We face several challenges in the execution of our innovation programs. The first one is the commercialization of innovative products. Scaling some digital solutions has been met with low user adoption due sometimes to poor mobile and especially internet connectivity, financial illiteracy, lack of universal access to electricity and perceived security risks.
We centrally manufacture our products and services and distribute them in 33 sub-Saharan African countries. As a result, there can be delays in getting all the required regulators to approve our products and services in each country.
Finally, attracting and retaining talent who contribute and drive innovation remains challenging. We face intense competition from other digitally driven local and regional companies as well as global technology firms.
Despite these challenges, we continue to enhance and strengthen our innovation roadmap with significant progress.
GF: How has the Ellevate Leadership Programme contributed to supporting female entrepreneurs in Africa?
Kourouma: Ecobank is determined to nurture and support female entrepreneurs to succeed. We recognize that access to finance alone is insufficient, so we also provide non-financial interventions to help women's businesses grow.
Under Ellevate Equip, our training and capability-building platform, we designed the Ellevate Leadership Programme as an innovative impact-driven program to equip female business leaders with the tools and skills to lead themselves, others and their businesses while empowering their communities effectively.
With the support of the Ecobank Academy and in partnership with the Global Business Schools Network, we offered a world-class business leadership program to an inaugural cohort of 35 female entrepreneurs from nine African countries.
GF: Do you plan to continue and expand the project?
Kourouma: Given the level of interest generated and the positive testimonials received, we intend to build on this achievement by running other master classes in partnership with the Global Business Schools Network.
GF: Why is it essential for Ecobank to support the female economy and entrepreneurs?
Kourouma: Women account for half of the African population. However, in 2018, they generated only 33% of the continent's GDP. Almost 26% of adult women in Africa will start or manage a business, one of the highest proportions globally. They own about a third of registered African SMEs but are more likely to lag behind male-owned SMEs in sales, number of employees, size and access to finance.
Female-owned or led businesses could play a significantly larger role in driving Africa's economic development—potentially delivering an extra 10% to GDP, according to McKinsey & Co—and providing employment. Still, historically they have mainly been largely ignored by the financial services industry.