MILESTONES: MIDDLE EAST / US
By Anita Hawser
The ability of US bankruptcy law to handle shariah-compliant structures is being tested after Bahraini firm Arcapita Bank's decision in March to file for bankruptcy protection in the US.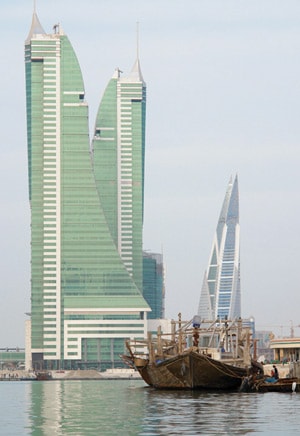 Business as usual during restructuring for Manama-based Arcapita
Photo Credit : MEUNIERD/ Shutterstock.com
The bank filed for Chapter 11 after negotiations to refinance a $1.1 billion murabaha facility broke down. A murabaha involves the sale of an item on a deferred basis, often connected to a commodity.
Manama's Arcapita Bank and several of its affiliates, including Arcapita Investment Holdings, filed for bankruptcy in March. Insolvency proceedings are also taking place in other jurisdictions, such as the Cayman Islands. It may have been a strategic move to safeguard the interests of the bank's stakeholders, but some Gulf investors may be loath to put Islamic investment structures to a similar test.
Although shariah-compliant investment structures such as sukuk have formed part of US bankruptcy court proceedings before, this is the first time that the US bankruptcy code will be applied to a murabaha facility. The question now is whether US bankruptcy law will be sufficient for dealing with Islamic structures such as murabaha.
Most users of Islamic investment structures might think twice before placing such structures under the scrutiny of a US bankruptcy court, but Arcapita filed for Chapter 11 protection to give it time to reorganize. Arcapita says it expects to operate its businesses as usual throughout the process.
The move is unusual by Gulf standards, given that most refinancings since 2009 have been resolved privately—or, in the case of Dubai, with Abu Dhabi intervening to avoid a sukuk default. Arcapita's Board of Directors stated that filing for Chapter 11 was viewed as the most effective way to protect its business and assets and implement a comprehensive restructuring. Arcapita had been in discussions with participants to refinance the $1.1 billion murabaha facility before it matured on March 28, but it was unsuccessful.
Law firm Milbank, Tweed, Hadley & McCloy is advising Arcapita's Official Creditors' Committee, which includes Barclays and Commerzbank, several hedge funds and Gulf-based banks and regulatory bodies. Creditors are expected to assert billions of dollars in claims.