NEWSMAKERS: RUSSIA
By Kim Iskyan
Investors have long viewed Russian finance minister Alexei Kudrin as the country's second-most-important policymaker—and the primary reason for the dramatic turnaround in Russia's macroeconomic position over the past decade.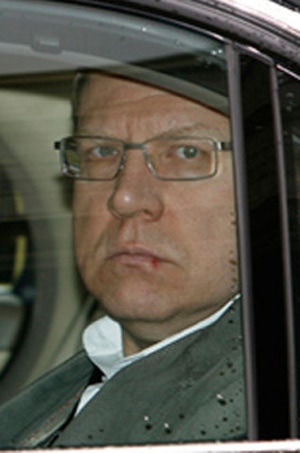 Alexei Kudrin refuses to serve in Medvedev cabinet
With Kudrin's sudden and unexpected departure from his post in late September, markets will begin to find out exactly how important Kudrin was.
Just hours after the ruling tandem of prime minister Vladimir Putin and president Dmitry Medvedev announced that they would be switching places in presidential elections next year (see Russia roundup), Kudrin told reporters that he would not serve in Medvedev's cabinet, citing differences with Medvedev on budgetary priorities. Medvedev demanded an apology or resignation—and within a day Kudrin was relieved of his position.
Kudrin, the longest-serving finance minister in the G20, was the mastermind of the wide-ranging and radical reform of tax administration and enforcement that pulled Russia back from the brink soon after Putin became president in early 2000. Under Kudrin's careful guidance—and admittedly helped by strong commodities prices—Russia balanced its budget, paid off foreign debt and built up international reserves to be the third-largest in the world. Thanks to the rainy-day funds that Kudrin masterminded, Russia survived the financial crisis of 2008-2009 in far better shape than it might have.
The finance minister's departure comes at a time of heightened macroeconomic challenges for Russia. Global macroeconomic jitters, coupled with domestic political uncertainty, have pushed the ruble down in recent months. The Kremlin's budget blueprint through 2014 assumes oil prices well above current levels, but projects budget deficits nevertheless. The naming of finance deputy Anton Siluanov as acting finance minister did little to reassure investors.
Many analysts think Kudrin will be back. He and Putin have a long and strong relationship that extends back more than 20 years. Market speculation suggests that Kudrin may be brought in to replace Medvedev as prime minister at some point. In the meantime, he may act as an adviser to Putin on fiscal and macroeconomic policy—help that Russia sorely needs.