THE LEVANT BANKS ON STABILITY
By Gordon Platt
Caution and conservative growth are the key goals of Levantine economies.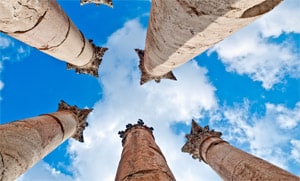 The resource-poor countries of the Levant have been trying to promote open markets, free trade and labor mobility among themselves to strengthen their economies, but the ongoing hostilities in Syria have complicated the effort.
Banks in the Levant—countries on or near the eastern Mediterranean—have witnessed several political and economic crises in recent years, which has taught them to be cautious and conservative in their operations, says Abdel Hamid Shoman, chairman of Arab Bank, based in Jordan. He says taking a prudent approach during turbulent times is critical to long-term success. "This [stance] has allowed us to be well positioned to capitalize on times of growth," Shoman says.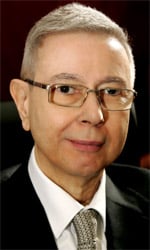 Shoman, Arab Bank: Jordanian policymakers aim to control spending and increase revenue collection
The unrest in Syria started to take its toll on neighboring countries in 2011. "Tourism in the region has been affected, as well as trade," Shoman says. "Syrian exports are relatively cheap in comparison to other options."
Amid the uprisings, the kingdom of Jordan, which has been invited to join the Gulf Cooperation Council, is working on reform, both politically and economically, Shoman says. "The fiscal challenge is large, and the 2012 draft budget aims to reduce the deficit by controlling spending in areas with little social returns and increasing the revenue effort," he says. "Efforts have also been expanded in supporting small and medium enterprises as well as entrepreneurship, given their potential to drive economic growth." In addition, the country is working to boost the Amman Stock Exchange and revise investment regulations to create a healthier and ultimately more attractive market for investors.
"Despite the challenges that lie ahead for Jordan, there are still positive indicators in the form of a steady flow of foreign remittances, a tourism industry that boasts great potential, and robust exports of phosphate and potash," Shoman adds. The Jordan Free Zone is also playing a major role in attracting investments from the region and globally.
UNDERBANKED IN THE WEST BANK
Hashim Shawa, chairman and general manager of Bank of Palestine, says the West Bank and Gaza economies will remain heavily dependent on foreign aid until Palestine gains sovereignty and creates an efficient state. He says the Palestinian community has been largely unaffected by the revolutions in Syria and Egypt.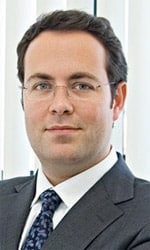 Shawa, Bank of Palestine: Banks in Gaza and the West Bank have good support from regulatory authoritie s
Bank of Palestine earned $34 million in 2011, an increase of 13% from a year earlier. The bank's lending increased by more than 32% and could rise another 30% to 40% in 2012, Shawa says. The bank has the widest presence of any financial institution in Gaza and the West Bank, with 47 branches.
Large parts of the West Bank are underbanked, Shawa says. "When we open a branch, we attract a lot of deposits from under the mattress or under the floor." The Bank of Palestine is focusing its lending on microfinance, in addition to large corporations, Shawa says. "We have seen a pickup in entrepreneurial activity, which is the engine of the economy," he says.
There has been a major boom in the construction sector. More than three-quarters of the Palestinian population is under the age of 35, which is one of the reasons there is a huge demand for housing, Shawa says. The Bank of Palestine created the first mortgage program specifically for Palestinian community and is making 25-year home loans in partnership with developers. "We have had good support from the regulatory authorities," Shawa says. In 2010 the Palestine Monetary Authority introduced an electronic credit bureau that is used by utilities and other businesses.
Ultimately, although advances have been made and banks in the region are hoping for greater stability to aid development, the sector continues to struggle with the ever-present shadow of further hostilities in neighboring nations. Until that shadow is lifted, it will be slow going for banks.