THE MIDDLE EAST 2011: OUTLOOK
By Justin Keay
The rising tide of activism surging through the Middle East and North Africa is accelerating a transformation already well under way.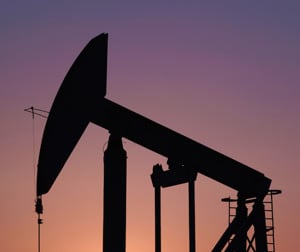 When asked what was most likely to blow governments off course, former British prime minister Harold Macmillan is famously said to have replied: "Events, dear boy, events." The events that have been blowing through the Middle East since last December, when protests ignited against the Ben Ali regime in Tunisia, have done more than blow governments off course. Two regimes have collapsed, in Tunis and Cairo, and, as Global Finance was going to press, it was apparent Libyan leader Muammar al-Qadhafi's troops had still failed to overcome rebels in eastern Libya and his regime was looking shaky in Tripoli, too. Prospects for the current rulers in both Yemen and Algeria look uncertain, and the ruling Al-Khalifas in Bahrain have been dragged toward negotiation as a result of the violent demonstrations that swept through Manama in mid-February. Quite aside from the concerns that the unrest there has raised in neighboring Saudi Arabia, Bahrain must come to terms with the fact that the events at the Pearl Roundabout in mid-February will have an impact on its efforts to build a financial center to rival Dubai and Beirut. Soon after the authorities' clampdown, Fitch put Bahrain on review for a ratings downgrade and, a week later, cut its rating one notch to A-.
Unprepared, complacent governments long accustomed to quiescent populations have struggled to formulate an adequate response to the rage making itself felt across the region. There is uncertainty about whether the revolutionary spirit gripping so far mainly North Africa will make itself felt across the Gulf region, or whether the hitherto largely secular nature of the protests will acquire an Islamist tinge.
"Only history will tell whether this is a Berlin Wall moment"
"Much will depend on the governments' response—in particular how they move to address youth disaffection and unemployment" – Nasser Saidi, chief economist at the Dubai International Finance Centre
Regimes in North Africa have arguably been more sclerotic, corrupt and unpopular than their monarchical counterparts in the Gulf Cooperation Council (GCC) and thus have had less legitimacy. However, even this attempt at rationalization soon runs into trouble, and the disturbances in Oman, for example, where Sultan Qaboos enjoys genuine widespread support, raise serious and complex questions about where and how all this will end.
John Sfakianakis, chief economist at Banque Saudi Fransi, says concerns about the contagion reaching Saudi Arabia are misplaced: "The chances of disruption to major oil production remain distant, as is the likelihood of major unrest," he wrote recently, arguing that "the economic changes desired and needed are not predicated on calls for a change in the leadership structure."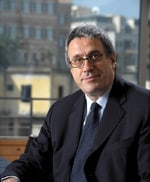 Baz, Bank Audi: Greater freedom should lead to stronger economies
This may be so, but the calls for changes making themselves felt even in this most conservative of countries—prompting the Saudi authorities on March 8 to ban all demonstrations and to fire on demonstrators in at least one instance—suggest the Facebook and Twitter generation here are no different from elsewhere in the region. With aspirations raised through education and the media, with jobs in short supply and a huge proportion of these populations under 30 (60% in Saudi Arabia and a similar proportion in many other countries), change is inevitable.
"Clearly things cannot go back to how they were before January 25 [the date Egypt's popular uprising began], which was a defining moment," says Nasser Saidi, chief economist at the Dubai International Finance Centre (DIFC) and formerly a minister and vice president of the central bank in his native Lebanon. "Only history will tell whether this is a Berlin Wall moment. Much will depend on the governments' response—in particular how they move to address youth disaffection and unemployment."
It will also depend on how serious governments are about tackling corruption, nepotism and lack of transparency, which have been prevalent across the region, and making efforts to ensure that wealth does not stay concentrated in the hands of the few but trickles down through society. "If leaderships bury their heads in the sand and ignore these challenges, there really will be problems," says Mohamad Moabi, an economist at QNB in Qatar.
However GCC governments, in particular, have moved fast since the start of the disturbances. In Manama the authorities are now talking to the opposition, having reaffirmed the right to demonstrate. In Oman in early March, Sultan Qaboos sacked 12 ministers including the minister of the interior in the face of disturbances alleging high-level corruption.
In all these countries, governments have reached for their checkbooks. Riyadh has gone the furthest, with a vast new $36 billion spending program announced on top of what was already the most expansionary budget in the country's history. This new money—equivalent to 8.3% of GDP—will go toward education, housing and social welfare. In the UAE, Abu Dhabi, which is by far the wealthiest of the country's emirates, is to distribute funds and boost job creation in some of the poorest emirates, including Sharjah and Ras al Khaimah. Governments in Kuwait and Bahrain have distributed cash to every citizen, the latter also announcing it is to spend $6.6 billion building some 50,000 new homes over the next few years. Meanwhile the GCC is considering establishing a new stability fund paid for by Saudi Arabia, Kuwait, the UAE and Qatar to help Bahrain and Oman alleviate social tensions.
Regional Differences
North African governments do not have the same deep pockets, but there will have to be recognition of the need for serious systemic change. At the political level, this will mean taking bold steps, such as Tunisia's announcement in early March that it will disband the hated secret police, that elections will be held within a reasonable time frame and that senior figures from the old regime will not feature prominently, even in interim governments.
The good news is that economically, the Middle East region—in particular the GCC but also many of the North African states—begins any transition in comparatively good shape. At the start of the year, admittedly before any serious disruption had occurred, the GCC region was expected to grow by some 5.9%, boosted by rising oil revenues and infrastructure spending. North Africa was also looking forward to strong GDP growth. Egypt's economy, for example, was expected to grow by some 5.6-6%.
The bad news is that, in the short term, these figures are going to take a hit, as tourists and foreign investors stay away. The brokerage CI Capital expects Egyptian 2011 growth to be no more than 4% with expected foreign direct investment dropping to $4.3 billion against previous expectations of $7.7 billion, with the fiscal deficit rising as the tax take falls and government spending rises. Similarly, Tunisia will struggle to achieve the 5.4% rise in GDP growth it was expecting, while Libya's economic prospects will be severely damaged by the unfolding civil war, which has already reduced daily oil output by some 60%.
"Most GCC countries do the same thing—export hydrocarbons—and do little trade with each other"
"These countries have pegged their currencies to the US dollar [so] currency stability is there anyway" – Richard Sykes, Standard Chartered
At a regional level, the crisis may enhance the role of super-national institutions such as the Arab League, which has been critical of Qadhafi's brutal crackdown in Libya, and of course the GCC. As well as formulating its plan to provide extra funds for Bahrain and Oman, the GCC has said it will prioritize finding a mechanism for distributing customs receipts as part of a move toward finalizing the customs union first announced in 2003. Whether there will be any progress in moving toward a single currency, something that has been under discussion for years, is another matter.
Richard Sykes, a banker at Standard Chartered in Qatar, believes the single currency is as far away as ever, given the lack of enthusiasm for it in the UAE, the GCC's second largest economy, and Oman, but he argues it probably doesn't matter. "Most GCC countries do the same thing—export hydrocarbons—and do little trade with each other," he says. "For investors and traders, the fact that these countries have pegged their currencies to the US dollar means currency stability is there anyway."
Revolutions May Boost Economies
The big question is what the long-term business impact of the Arab Awakening will be. Jim O'Neill, chairman of Goldman Sachs Asset Management, says the region's proximity to Europe and its time zone—between Europe and Asia—could be big advantages, helping the region develop a strong manufacturing base using its skilled, inexpensive workforce and boosting its financial sector. "Successful revolutions should mean incredible opportunities, similar to those that came with the emergence of the Brics a decade ago. The population of the Middle Eastern and North African countries is around 400 million—more than double Brazil and nearly three times larger than Russia," he wrote recently.
Accountable governments "act more in line with the needs of consumers and business"
"If Egypt and other countries can … install proper democratic regimes, the opportunities will be huge" – Jeff Singer, CEO of Nasdaq Dubai
Jeff Singer, CEO of Nasdaq Dubai, agrees. "When governments can be held accountable, they act more in line with the needs of consumers and business. If Egypt and other countries can pull off a miracle and install proper democratic regimes, the opportunities will be huge—roads, hospitals and schools, you name it," he says.
Businesses and the banking sector look likely to focus on improving transparency, as well as creating a more genuinely competitive environment with better corporate governance. "Countries across the region are recognizing that if they want to become global players, these factors must be taken seriously. Thus, you are already seeing organizations like Saudi Arabia's Capital Markets Authority get more teeth," says Saidi.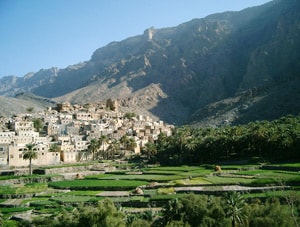 Far from the storm: Much of the Gulf is unaffected by the wave of protest sweeping through the wider Middle East and North Africa region
Greater transparency and improved corporate governance on top of the increased earnings from hydrocarbon sales and a greater role for SMEs and private business should boost local banks and exchanges. In the short term it may lead to increased consolidation but in the long term, produce larger, increasingly powerful entities.
Singer believes the lack of scale that is currently hampering the growth of the region's exchanges will eventually be overcome by either consolidation or regulatory passporting. Others believe financial centers will move toward differentiation, with, say, Bahrain focusing on Islamic banking, Qatar on insurance and asset management and Dubai on a broad range of services.
All this, of course, lies in the future. As Global Finance went to press, the Arab Spring showed little sign of slowing, making it hard to predict what lies ahead. "Greater freedom can only improve the efficiency of the economies, but they will have to go through a period of transition. Hopefully though, this won't have a lengthy and costly economic impact," says Freddie Baz, CFO and chief strategist at Lebanon-based Bank Audi.
In the meantime, however, the region looks set for a long period of what investors and bankers fear most: uncertainty.
Supplement content: