NEWSMAKERS

By Gordon Platt

Ibrahim Dabdoub, group CEO of National Bank of Kuwait, is stepping down after 30 years as CEO and 53 years with the bank. I am leaving NBK in the safest hands, Dabdoub stated. The bank has ranked among Global Finances World's Safest Banks for many years, thanks to the conservative policy and disciplined management style of Dabdoub and his team.

A Palestinian, born in Bethlehem, Dabdoub credits his mother for teaching him the value of discipline. He studied at Collge des Frres in Jerusalem, the Middle East Technical University in Turkey and Stanford University in the United States.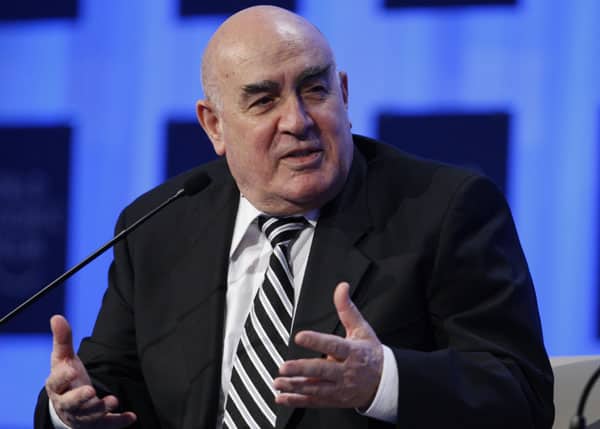 Dabdoub bows out of banking

He began his banking career at NBK as a junior credit officer in 1961 and never left. Dabdoub successfully guided NBK through the stock market crash of 1982 in Kuwait and the Iraqi occupation in 1990. He helped the bank grow from a local institution into a major regional one with offices in 16 countries and assets of more than $60 billion.
In recent years, as chairman of the Arab Business Council of the World Economic Forum, Dabdoub has called for an Arab Marshall Plan funded by Gulf petrodollars and regional development banks, with the strong support of the International Monetary Fund and World Bank.
Dabdoub is on the board of the Center for Contemporary Arab Studies at Georgetown University in Washington, DC, as well as the Institute of International Finance and the Bretton Woods Committee. He is a member of the advisory council of the Carnegie Middle East Center in Washington and is on the board of trustees of the American University of Beirut. In Kuwait, Dabdoub is on the board of trustees of the Kuwait Maastricht Business School and is a board member of the Institute of Banking Studies.
In 2012, Bethlehem University, the first university on the West Bank, named the Shucri Ibrahim Dabdoub Faculty of Business Administration in honor of Dabdoubs son, who passed away unexpectedly in 2010.