MILESTONES: BULGARIA
By Valentina Pasquali
With the eurozone debt crisis dragging on and membership in the currency union becoming increasingly less appealing, the Bulgarian government recently froze its bid to join the eurozone.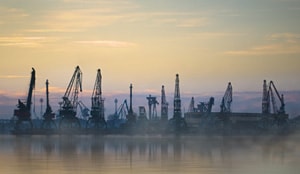 Bulgarian economy is outperforming its neighbors
Bulgaria is doing well, given the global climate, says Jeffrey Nilsen, professor of economics at American University in Bulgaria. "It is fiscally conservative and has maintained a low deficit-to-GDP ratio, projected to be 1.25% in 2012. With a low deficit and massive foreign-exchange reserves, there is little pressure on the exchange rate to devalue or revalue, and little would be gained or lost by a delayed entry into the eurozone."
Ivan Krastev, chairman of the Center for Liberal Strategies in Sofia, believes that, given the crisis in the eurozone, there was little chance of Bulgaria's being accepted in the first place. "Bulgarian politicians are trying not to set for themselves unrealistically ambitious goals that are going to backfire on them," says Krastev. "If tomorrow the eurozone were to send a different signal, Bulgaria would change its position immediately."
Although on a macro level the Bulgarian economy is performing more strongly than its neighbors, it has been hit hard by the crisis. According to analysts, the Sofix Index of the Bulgarian Stock Exchange is down more than 80% from its peak in 2007. Bulgaria also remains the poorest country in the EU.
While sharing some of the same structural problems as members in the European periphery, Bulgaria is trying to use this time to build a reputation as an economically sound and stable country. So much so, says Krastev, that "if 20 years ago the hope in Europe was that Bulgaria would one day be like Greece, with decent infrastructure—corrupt but only moderately so, and aligned with the West—now many in Europe hope than in 10 years, Greece will be like Bulgaria, poor but fiscally disciplined."
Austerity may buy you supporters abroad, but it doesn't win you votes at home and, in anticipation of the 2013 elections, things may change. "In my view the budget deficit is going to increase, and this reputation of being fiscally disciplined is going to deteriorate," says Krastev.