MILESTONES
By Luca Ventura
"Implementation has been unsatisfactory in almost all areas; growth and debt sustainability assumptions continue to be over-optimistic." It is with these incendiary comments about Greece that Paulo Nogueira Batista, the representative of Brazil and 10 other Central and South American nations in the IMF, refused on July 31 to back the latest funding package for the country.
The IMF's outlook for Greece, he further explained in a public statement, "seems all but a delusion." Batista's words rapidly made headlines around the world. Developing nations have long been on the fence about resources devoted to the eurozone bailout program.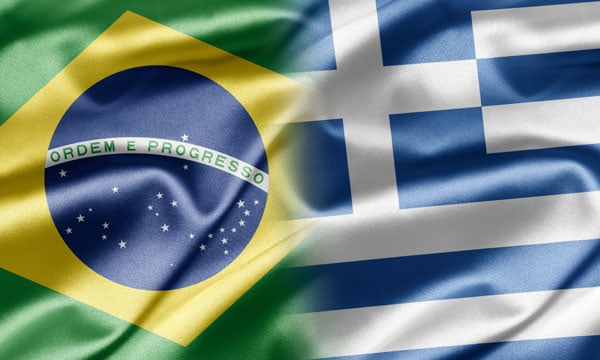 Batista's remarks came as a surprise to many, not least Brazilian Finance minister, Guido Mantega, who immediately called the head of the IMF, Christine Lagarde, to clarify that Batista had not consulted with him.
Carlos Eduardo Gonçalves, professor of economics at the University of São Paulo, notes: "He picked Nogueira [Batista], and precisely because he always positioned himself against the Fund recommendations."
"Even more paradoxical," adds Gonçalves, "is that for many years he advocated that Brazil should default on its international debt."
Nonetheless, it is an indication of the dilemma of Brazil in its dual role as both an emergent and rising power, adds Ana Soliz Landivar, of the GIGA Institute of Global and Area Studies in Hamburg: "Brazil officially follows the principles of South-South cooperation, but at the end of the day it must confront the reality of global responsibility."
Not everyone is convinced that the IMF representative acted on his own. "It just seems implausible; Brazil's foreign affairs are run very professionally," says Peter Hakim, president emeritus and senior fellow of think-tank the Inter-American Dialogue in Washington. This position holds some water, given that a week after the debacle Mantega said he continues to back Batista as the IMF representative.