MILESTONES: EUROPE
By Anita Hawser
Billed as a major blow to the UK's status as a global financial services hub, the European Parliament and council sent a clear message in February about bank bonuses, reaching an agreement that bankers' bonuses must not exceed their annual salaries and banks they must hold more capital to curb excessive risk-taking.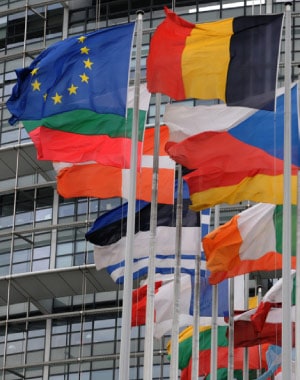 European Parliament holda firm on bank bonus capa
The deal means the basic salary-to-bonus ratio will be 1:1. It can be raised to a maximum of 1:2, but only with the approval of at least 65% of shareholders owning half the shares represented, or of 75% of votes if there is no quorum. "We have achieved the most comprehensive bank regulation package in the EU. Banks will be stabilized and more resistant to crises," said EU Parliament member Othmar Karas of Austria's Christian Democrats at a press conference following the deal. The Parliament said it was encouraging bankers to take a "long-term view." If bonuses were increased above 1:1, then a quarter of the whole bonus would be deferred for at least five years, it said. It also requires banks to hold a minimum of 8% Tier 1-quality capital and to disclose profits, taxes paid and subsidies received on a country-by-country basis, as well as turnover and number of employees. Confirmation at a later meeting of EU finance chiefs scuppered any plans UK chancellor Gordon Brown had of achieving significant changes to the new rules before they are formally approved by member states, which is expected in April.
But observers say the cap could have unintended consequences. Jon Terry, remuneration partner at PwC, said salaries were almost certain to rise, leaving banks with less flexibility to reduce or claw back bonuses. "Bonus caps will reduce both boards' flexibility in managing one of the most important elements of the cost base and shareholders' ability to influence pay outcomes," he explained. "What we really need is greater alignment between performance and pay."
Terry also warned that the failure to grant an exclusion for employees outside the EU was a blow for large EU banks who will now need to compete with "one arm tied behind their backs against non-EU banks in New York or Hong Kong."
Andre Spicer, professor of organizational behavior at Cass Business School, sounded a more optimistic note, saying that the cap would force banks to rethink how they rewarded their star performers.