MILESTONE: ITALY
By Luca Ventura
The oldest bank in the world, Tuscany's Monte dei Paschi di Siena, came close to ending its 540-year history late in January, when it revealed losses of up to €750 million ($1 billion) caused by questionable derivatives transactions negotiated in 2008 and 2009 by its previous management.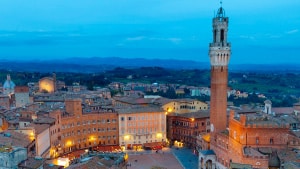 It is a heavy burden for the lender, Italy's third-largest bank, which had already posted a net loss of €1.66 billion in the first three quarters of 2012. However, when on February 6 the bank confirmed that the total bill would come in at €730 million, a safety net was already in place: A €3.9 billion bailout had been approved by the Italian central bank a week earlier, saving the institution from collapse.
Far from over, the scandal has cast a long shadow over the bank's profitability, raising a financial and political storm of global proportions. The debacle gave ammunition to former prime minister Silvio Berlusconi, who tapped into public anger to further his political comeback ahead of the February 24-to-25 general election, and cast a shadow over European Central Bank president Mario Draghi, who was governor of the Bank of Italy when Monte dei Paschi's risky trades took place. In addition, many investors and analysts questioned the financial strength of European banks and the robustness of the recovery in the region.
In the meantime, with its former management under investigation for fraud and its rating cut to junk status by Standard & Poor's, the bank's future appears particularly bleak. Luca Comi, banking analyst at ICBPI Equity Research, agrees: "Given the extent of state support, it will be extremely difficult for Monte dei Paschi di Siena to pay it back. In any case, shareholders will not see dividends for years."
"The only hope," Comi continues, "is that medium and long-term rates on the Italian sovereign debt will fall further. Monte dei Paschi could even sell some assets, but I doubt it would make significant gains. Certainly, at the moment, the outlook is not rosy."