NEWSMAKERS: GEORGIA
By Valentina Pasquali
Over the past few years, investors' love story with Georgia flourished under the presidency of Mikheil Saakashvili, who spearheaded a sweeping liberal economic agenda since coming to power a decade ago.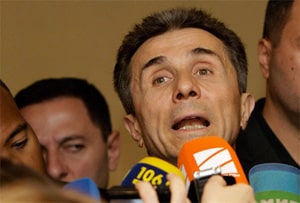 Bidzina Ivanishvili: The outsider who dreamed big
But widespread poverty, rampant unemployment and a devastating prisoners' rights scandal carried a new majority to victory in a recent round of parliamentary elections.
Georgia's new prime minister, Bidzina Ivanishvili, is a little-known, extremely wealthy businessman worth almost half the country's GDP. He is described as controlled and pragmatic, a genuine contrast with the highly energetic and openly ideological Saakashvili.
"You are not going to see that same rush," says Lincoln Mitchell, a professor at Columbia University and an informal adviser to Ivanishvili's campaign. "He is going to be a little more thoughtful, planned out and strategic."
The country's long-running problem with joblessness, which is above 16%, will be the main domestic challenge for the new government. In terms of foreign policy, some people worry that Ivanishvili might be too close to Russia, where he made his fortune, and ready to loosen ties with the West in order to latch on to Moscow.
The platform of Ivanishvili's Georgia Dream coalition contains no real departure from current policy. Georgia's NATO and European Union membership bids remain top priorities. As for Russia, says Mitchell at Columbia, "he recognizes the role, for good and bad, that it plays in Georgia's life, and that always being on the edge of conflict is not good."
It remains to be seen how Georgia's first democratic transition of power unfolds, how Ivanishvili's government manages to cohabit with Saakashvili (who will retain some power until the presidential election next year, when the country's new constitution takes full effect) and how Georgia Dream itself gets along, being an alliance with potentially divergent interests.