NEWSMAKERS
By David Lipkin
The succession of Stanley Fischer, governor of Israel's central bank, has turned into a melodrama. Two of the appointed candidates for the job withdrew in a matter of days. The last candidate of prime minister Benjamin Netanyahu, Leo Leiderman, chief economist of Bank Hapoalim, rescinded his candidacy for the post after "intensive discussions with his family."
Netanyahu's first choice, Jacob Frenkel, chairman of JP Morgan Chase International, who served two terms as governor of the Bank of Israel between 1991 and 2000, withdrew his nomination just a few days before Leiderman.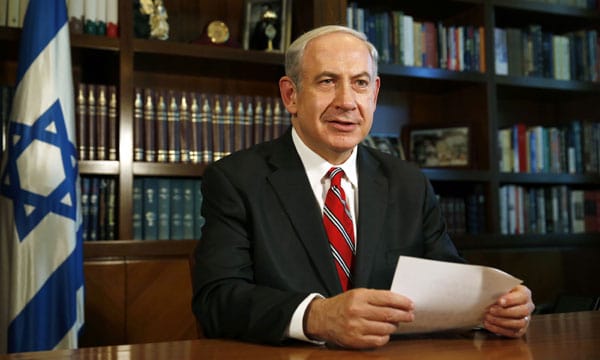 Netanyahu is in a pickle over new governor
The saga began in January, when Fischer, a former deputy managing director of the IMF, announced that he would not complete his second term as governor of the Bank of Israel.
In June, the Bank of Israel held a farewell conference for Fischer in Jerusalem. Among the speakers were Mario Draghi, president of the European Central Bank; Larry Summers, former economic adviser to president Obama; and Frenkel. During the conference Netanyahu looked for ways to persuade Frenkel to take the job. He succeeded, and a few days later the prime minister announced Frenkel's nomination for the governorship.
After that, Frenkel came under scrutiny for an alleged shoplifting incident at a Hong Kong Airport duty-free shop in 2006. He claimed it was a misunderstanding, but the Israeli attorney general demanded to see documents from the Hong Kong government before approving Frenkel's appointment as governor. Finally, the obstacles to approval of his appointment forced Frenkel to withdraw his candidacy.
Netanyahu's preferred candidate for the job is now believed to be economist Mario Blejer, a former head of the Central Bank of Argentina. The Israeli parliament is expected to discuss the unfolding debacle. The concern is that the longer the irresolution drags on, the more harm it could do to the bank and the economy.