NEWSMAKERS: SPAIN

ByLuca Ventura

Appointed as chief executive of Santander in 2002, Alfredo Senz took less than a decade to turn the Spanish domestic lender into a multinational giant with operations in 40 countries.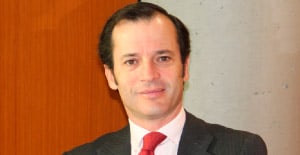 New CEO Marn kept a low profile at Santander
Together with the executive chairman Emilio Botn, Senz managed to nearly quadruple the groups capitalization, making it the top bank retailer in the eurozone.
On April 29, Senz announced his resignation, but the news came as no big surprise. His tenure at Santander had been in question since 2009, when he was convicted of fraud and making false claims while chairman of Banesto bank in the early 1990s. He was pardoned by the government in 2011, but in February the countrys supreme court partially overturned that decision, leaving him exposed to a possible ban from the banking industry by Spains central bank.
Whereas the departure of 70-year-old Senz was considered only a matter of time, few could have anticipated that his replacement would be the head of Santanders private banking and asset management division, the relatively unknown Javier Marn. A former personal aide of Emilio Botn who has worked at Santander since 1991, Marn, 47, has always kept a distinctly low-key profile in comparison to other executives and senior figures on the board.
For Santander, the shift in command comes at a very critical time. Marns skills will be especially tested in Latin America, where Santander earns more than half of its net income and the economic slowdown has taken a toll on its bottom line.
Nevertheless, according to Michael Symonds, a credit analyst at Daiwa Capital Markets, the chairman ultimately pulls the strings, and so the change in CEO is not likely to herald a major shift in strategy.
Having said that, Symonds continues: With growth at the groups Latin American operations petering out and activities in other key markets such as Spain and UK still under pressure, the challenges that the new CEO will have to face remain significant.