GLOBAL
By Anita Hawser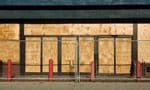 Shut down: Many businesses are still pessimistic
Banks' investment banking businesses are making money again and the better-than-expected US non-farm payrolls in July took the markets by surprise. But questions remain over whether the recession is really coming to an end.
Opinions differ widely around the world. A recent survey by Boston-based research firm Greenwich Associates of 458 asset managers, corporate, banks and pension funds in North America, Europe and Asia, found that Canadian companies were the most optimistic, with almost 50% expecting an economic recovery within a year. Fourteen percent of Canadian companies said the recession was already over.
In the UK, however, the outlook for recovery was less positive with 56% of companies predicting that the recession will last for at least another year to two years. Only 20% of UK firms expect recovery to come within a year and 16% expect the recession to last for three years or longer. "Almost 60% of corporations around the world think we have at least another year of global recession ahead of us," says Steve Busby, a consultant with Greenwich Associates.
The IMF supports the less optimistic prognosis for global economies saying that, while there have been some encouraging signs of improving sentiment since the Group of 20 (G20) meeting in early April, confidence in financial markets is still low, weighing against the prospects for an early economic recovery.
Corporations continue to feel the pinch of banks' unwillingness to extend credit. The IMF reports that feedback from corporate treasurers suggests that banks are tightening covenants on corporate revolving loans.
Most corporations, banks and pension funds included in the Greenwich Associates survey were in favor of recently proposed financial regulatory reforms. Greenwich Associates reports "surprisingly strong" support for regulatory proposals such as the establishment of so-called "systemic regulators" and the mandatory separation of investment and commercial banking operations, as well as tightening of regulation of hedge funds and greater oversight of derivatives.