NEWSMAKERS

By Efraim Chalamish

When central bank governor Sanusi Lamido Sanusi announced in February that $20 billion in Nigerian oil revenues were missing from the till as a result of corruption, president Goodluck Jonathan responded promptlyby sacking Sanusi. Now not only Jonathans administration but one of the most important sovereign financial institutions in Africa is mired in scandal.

Sanusis sacking is having an effect on global perceptions of Nigerian risk. Such actions unfortunately raise questions regarding independence of central bank policy and thus future Nigerian monetary policy stability, says Minesh Mashru, vice president, equity and infrastructure, at Quantum Global, a private wealth management firm based in Switzerland.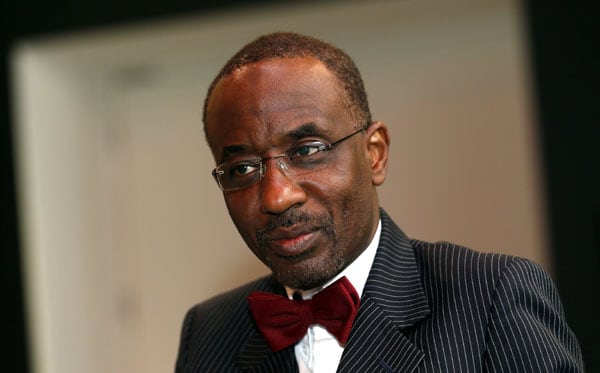 Sanusi out after alleging corruption in missing oil revenues

The president has nominated Godwin Emefiele as the new governor of the central bank. Emefiele is the CEO of Zenith, one of Nigerias largest bankswith several branches throughout Africa. Zeniths public documents disclose a very conservatively run financial institution.
One of the immediate consequences of Sanusis ouster has been the weakening of the local currency to its lowest level in recent years. The new governors first tasks, if confirmed, will be to stabilize the currency, bring back faith in Nigeria and its economy in global markets and increase foreign exchange reserves.
Nigeria has become a leading African destination for global investors. But the recent sell-off of Nigerian bonds and equitiesafter the sacking of Sanusiis a clear message from global investors.
It is crucial that the government, in turn, send a clear message of reform and increased transparency to reassure investors. But first the scandal over the oil money must be dealt with. As Mashru says: A satisfactory conclusion to the proposed audit into oil revenues is one factor that can help restore investor confidence by reducing the pressure on the current government.