Uncertainty over the future has grown, while growth forecasts have been cut.
MAY 2016 | VOL. 30 NO. 5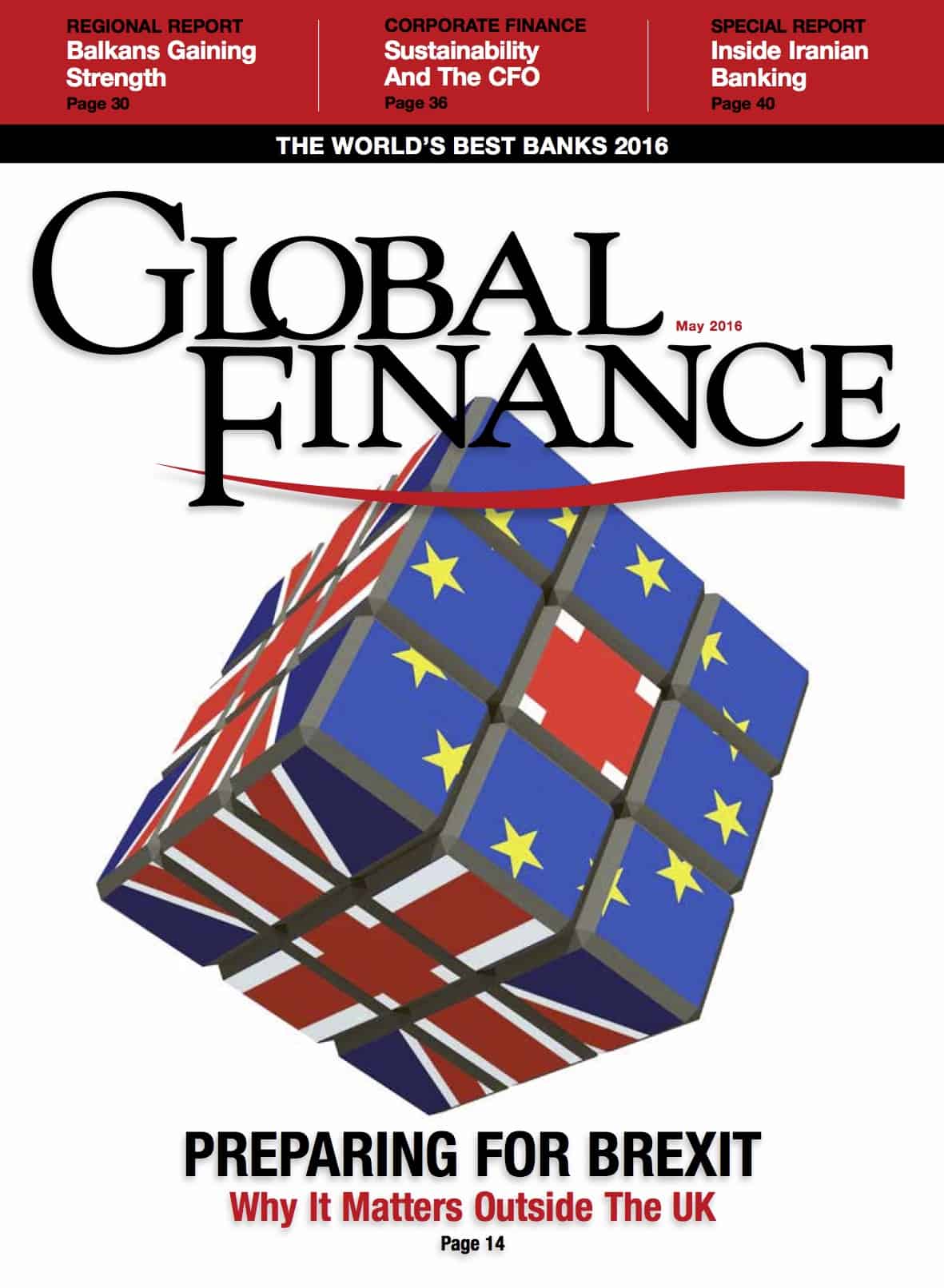 What a month of turmoil: the Panama Papers and consequent wave of resignations by politicians; Argentina's return to international capital markets after 15 years of isolation sparked by defaults; political turmoil in Brazil; robust debate in the UK about whether to remain in the European Union. And all this while the presidential campaign in the United States confounded pundits and voters alike. Uncertainty over the future has grown, while growth forecasts have been cut.
The June 23 British referendum on whether to leave the EU has attracted a lot of attention, not just because the result is uncertain, but also because a British departure, or "Brexit," would have consequences for the rest of Europe and all the UK's trade partners worldwide.
In the weeks preceding the latest spring meetings of the IMF and the World Bank, several finance ministers and central bank governors reminded us that the British referendum is much more than just a vote by and for UK citizens. A "yes" victory could open the way for other European countries to leave the EU. It could also affect the status of London as a financial center.
This month's cover story focuses on how corporates outside the UK should be preparing for Brexit, and why. Many European and US companies are acting as though they have nothing to do about Brexit until after the referendum. We feel that the perception of Brexit as a strictly UK issue is naive. The interconnectedness of global finance matters all the more when rough headwinds blow.
In such challenging times, it is especially important to recognize excellence. So we here present our 23rd annual awards for the best banks worldwide. It represents a major editorial effort that grows every year: more countries included, more banks analyzed. That effort is central to our editorial stance. No matter what markets or governments are doing, we should remember to praise outstanding performance in finance. After all, we've got to address these problems to move forward successfully.

Andrea Fiano | Editor
afiano@gfmag.com